Featured in this month's Vermont Magazine, a home that has its roots in the past is restored to make the current owners feel right at home.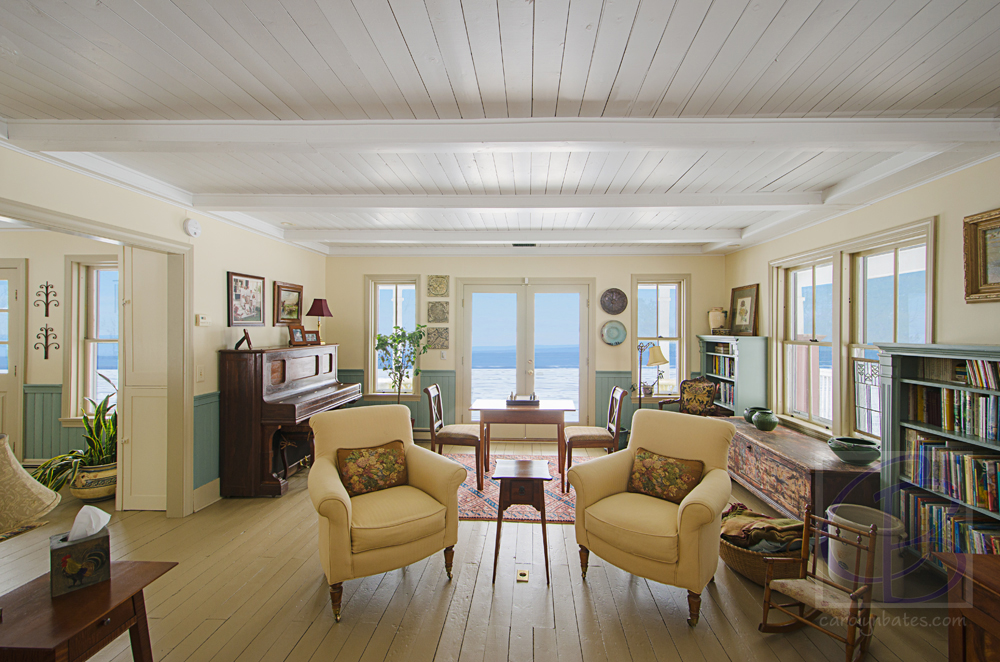 See more of this Historic Farm House in my Online Flipbook. Just click here.
Idyllic Island Home
Story by Jordan Werner • Interior photos by Carolyn Bates
Vermont Magazine • July/August 2013
As it was restored, this grand old home revealed both its past and its potential for another family to live happily inside its walls.
I have encountered a house that seems to have a soul, and it is a kind one, an old one. It seems to wrap its unseen arms around you when you visit; it whispers its secrets to you, silently hoping that you will stay a while. When you visit it, this realization begins well before you arrive, when you cross a bay on Lake Champlain on the Route 2 causeway and notice that your pace is slowing. The islands you are nearing seem to be generating a sense of calm and relaxation…that's when you know you are on "island time." As I crossed the drawbridge, drove through North Hero, and finally rounded the corner at the gate of the Stewart residence, I couldn't be sure that my car was still moving forward. One glimpse of the lake and the Stewarts' old lake house, and I knew this story would be different from every house story I had written before.