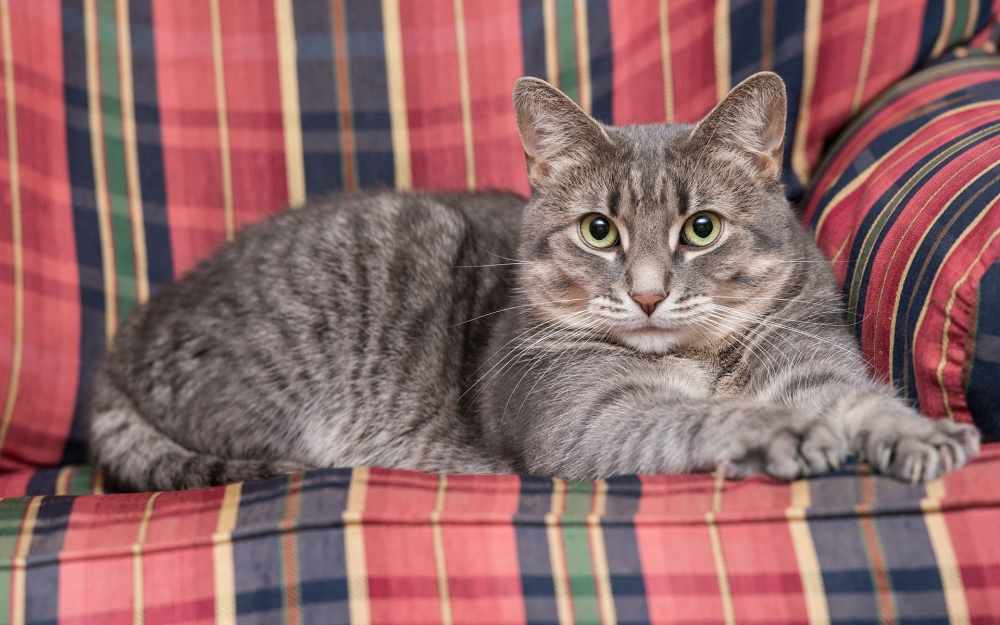 "What used to be my chair is now hers. Cats do that. ... Gracie is a bit different - this past she was sitting on a plant table with a window view of outside, where a little bunny was perhaps 6 feet away from the window, perfect view of the rabbit, a normal cat would have been going nuts looking at it, but here's Gracie, swatting at a tiny little fly on the outside of the window, completely ignoring the rabbit."
- Peter Larson
---
LITTLE BUNDLES

- for Lady Gray -
by Jerry Johnson (from UP THE CREEK WITHOUT A SADDLE)
Little bundles of energy
With motors running fast
Not a mouse stands a chance
Their fates are surely cast
Cats can sleep for hours
Upon a bed of hay
But never miss a trick
Throughout the night and day
They're sentries of their fort
Will hide when you walk by
Love it when you bring food
Cats are smart and sly
Little bundles of energy
Rascals round the clock
They do everything impromptu
Their schedules are ad hoc.