What makes a landcape stand out from all the others?
In this case, it is a gate and the talent of Susan Els.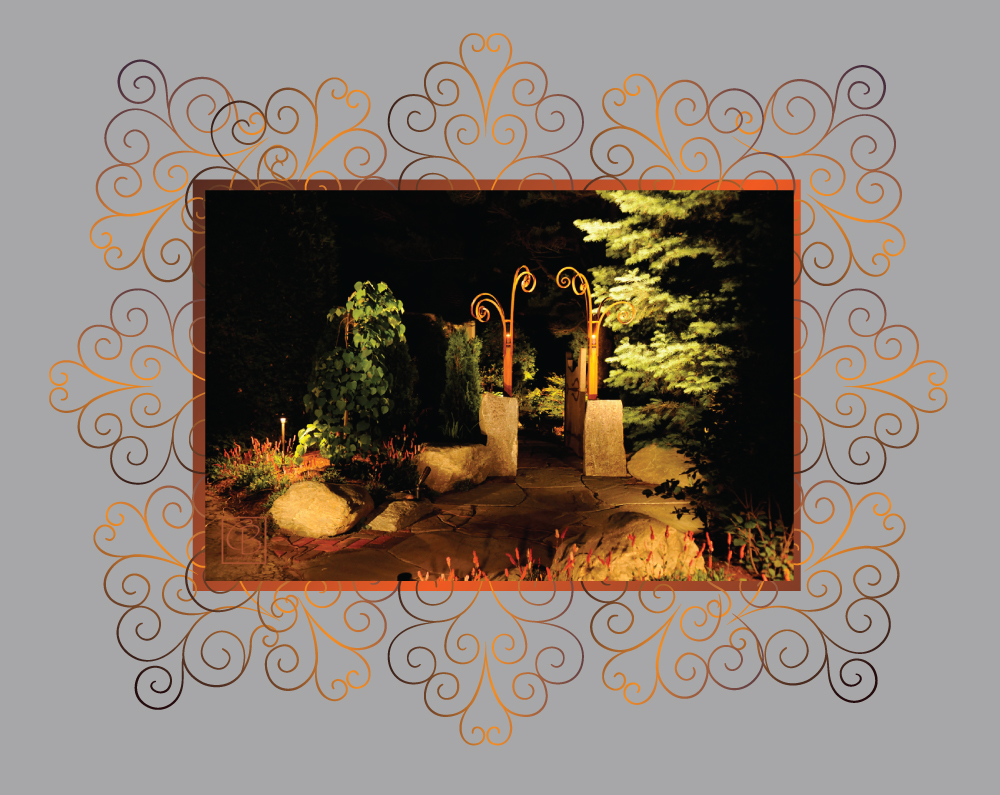 Read the story about how Susan made magic happen ...
I found the gate in the 80's on the side of the road in Amesbury, MA. It was a "field gate" that came from an old estate in the area. I actually hesitated a bit at the price -- $150! It sat in our garage a couple of years, then moved with us to Vermont where it sat for another 10 years. While designing other people's gardens, my vision of the front entry was taking shape around the gate.
Two complementary desires propelled the design: first, I wanted a welcoming garden space that could be enjoyed by all my walking neighbors; then, a private interior garden that would be an extension of our home.
The lay of the garden was dictated by the white fir that had been awkwardly located by the original owner. The entry was shaped to give generous space to match the scale of the fir, highlight the gate and transform the awkwardness to a natural flow.
I knew I wanted standing stones to flank the gate and some kind of sculptural arbor-thing to hold the gate up. When it came time to do the garden, Ken Mills and I were working together and he very generously came on board, adding his vision of the beautiful Corinthian Granite pillars. He also set the boulders and did the doorstep landing.