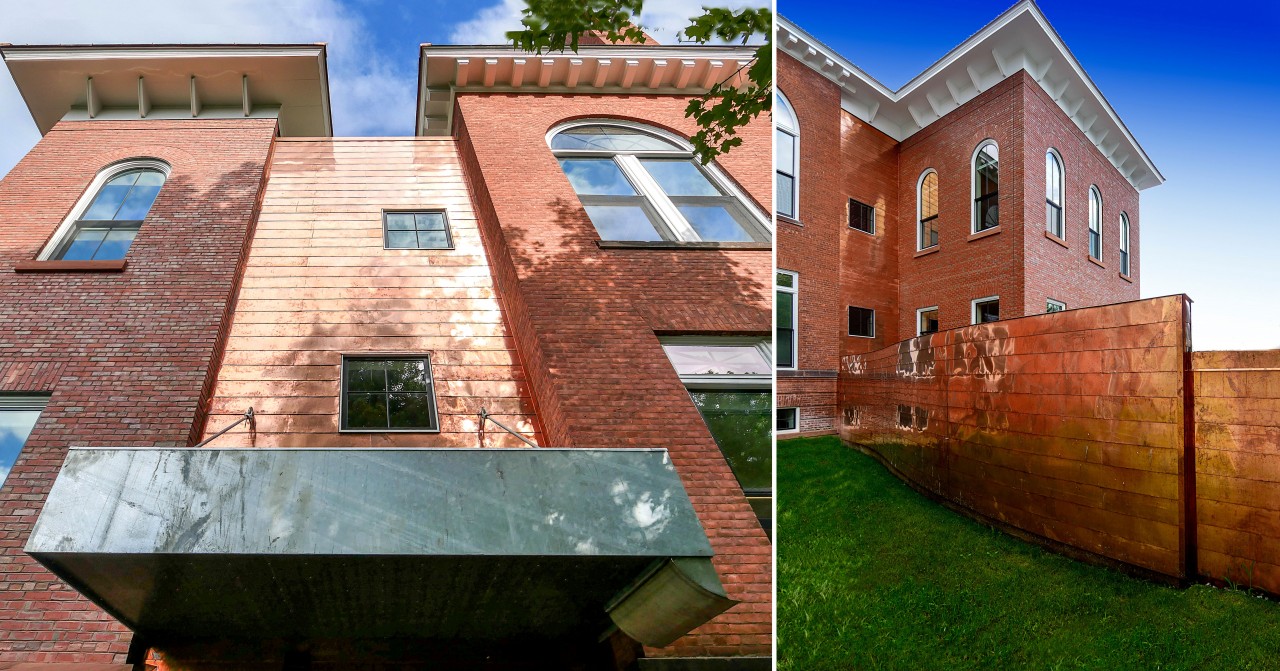 The historic Lamoille County Courthouse was built in the early 1900's and is the centerpiece of the Village of Hyde Park. The Courthouse is on the Vermont and National Historic Registers. By 2012, the building was inadequate to meet the needs of the community. SAS Architects were hired to expand and renovate the Courthouse and improve accessibility. After study, they recommended two additions that were harmonious with the character and scale of the historic building. The additions contain a second courtroom, administrative space, a detention facility with Sallyport, Judges' Suite and facilities for jury deliberation.
Take a look at the new addition and renovation!
Marvelous addition with the most incredible brick work. All lines match, brick mortar perfect, and you have to blink three times to figure out which part is new and which is historic. SAS Architects has "wrapped" the line between the old and the new with copper, indented from the exterior surface. Intriguing to see, as sometimes it "hides." Added spots of copper make it even better. Try to find all of them: In the roof, the edge of a lower roof, front face on the tippy top alcove, on an awesome winding wall that goes between the building and the sherif's building, and hides the low roofed structure in the back.