Carolyn L. Bates shot the cover photo this summer from Mt Philo between major rain storms using her digital hasselblad.
This book has several of her photos of Lake Champlain within the book as well. It was published by her favorite charity: Lake Champlain Committee, that she has supported for over 35 years.
"Written in a light, engaging style by LCC staff scientist Mike Winslow, the book helps people discover and understand the lake's rich and diverse resources. Why do clouds hang low over the lake on autumn mornings? Where do invasive species come from and how do they arrive? How might global warming affect Lake Champlain' future? How did the lake get here?" (quote from website)
Retail price $18.95, 7″ x 10″ 160 page soft cover publication can be ordered online from LCC's secure website:
www.lakechamplaincommittee.org
or by phone: 802-658-1414.
Mike Winslow and Carolyn L. Bates will both autograph the book for you. Please call Mike: 802-658-1414 and Carolyn 802-862-5386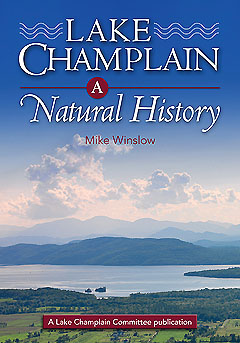 Lake Champlain: A Natural History is also available on Amazon.com