In A Quiet Hamlet, A New Old
by Patricia Poore
Photographs by Carolyn Bates
Early Homes, Winter 2009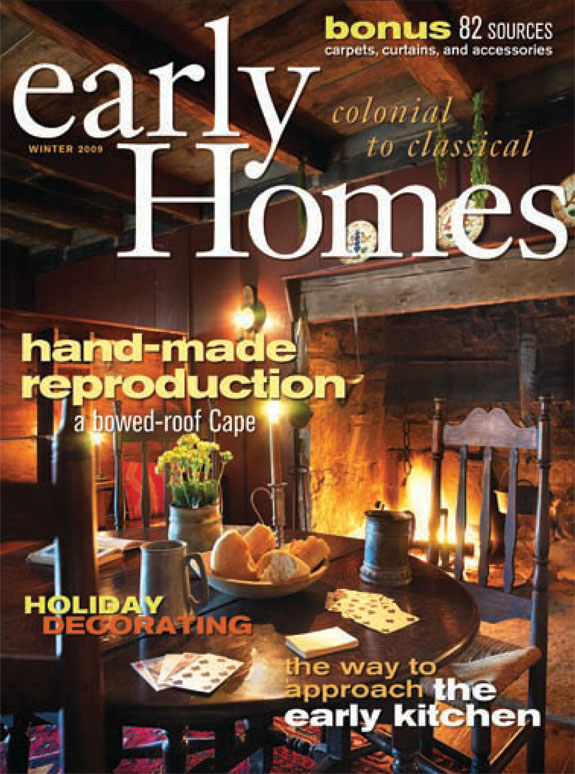 LONG-TIME OLD-HOUSE INTERIORS reader Randall DiStefano tells us that he and his wife fell in love with the quiet hamlet of Grafton, Vermont, when they came here to put an addition on a client's house. For two decades, Randy's done 18th-century historical reproduction and restoration work all over New England. …
When the family decided to stay and build a house for themselves, they referred to Stanley Schuler's Old New England Homes [Schiffer, 1999J. Randall's wife loved the bowed-roof Cape built by Jabez Wilder around 1690.
Read more by downloading the full article.
Check out some of the images inside!
<
To Find out more about Early Homes Magazine or Old House Online, click here.