Mark and Verlaine, owners, started shop 10 years ago. She went home to Paris to renew passport and see her mom. US Embassy said her business was marginal and would not let her back into US! The people of Colebrook wrote lots of letter, tel calls, etc. and got her back in saying  "She belongs here."
Read more about this in the NY Times story.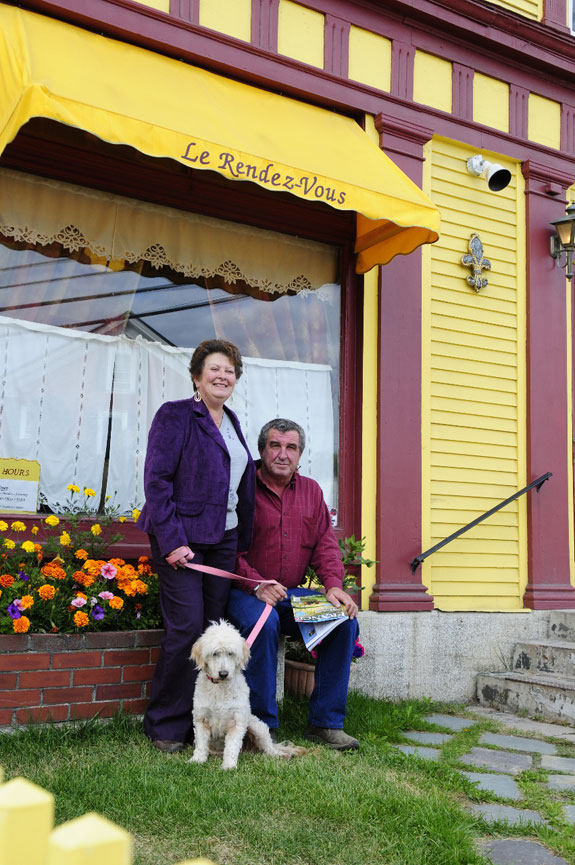 Sandra Riendeau, sitting on far left inside, was a leader in the group to get owner back. She is with her husband, Jack,  and Ms. Sally, outside.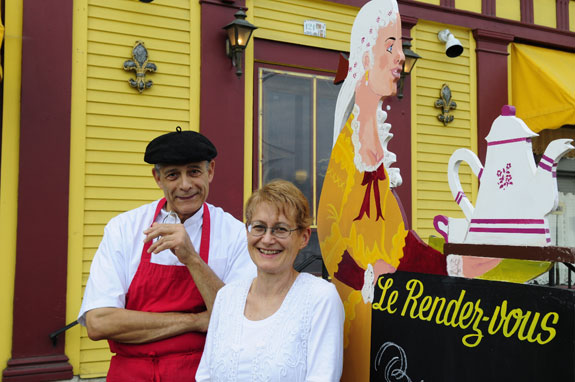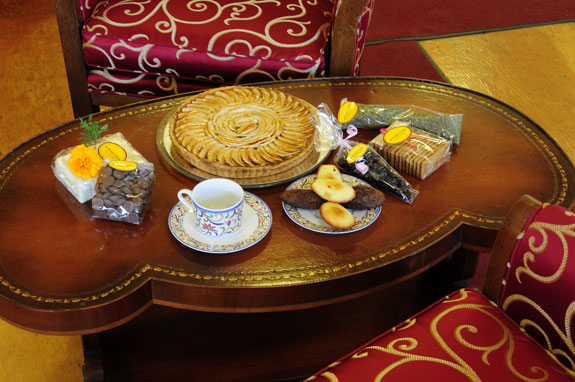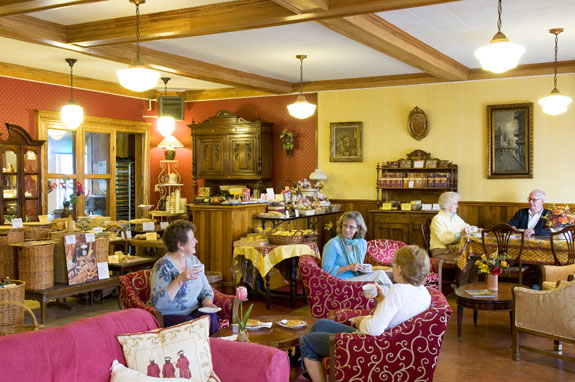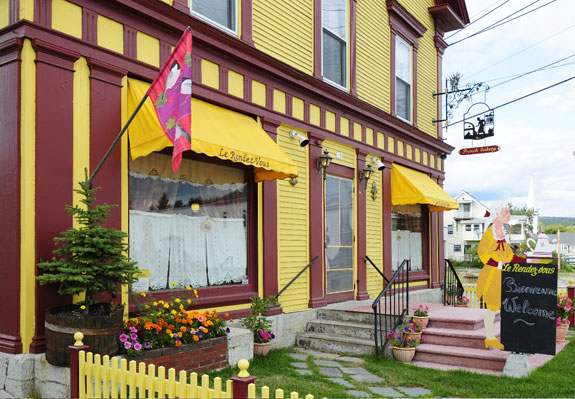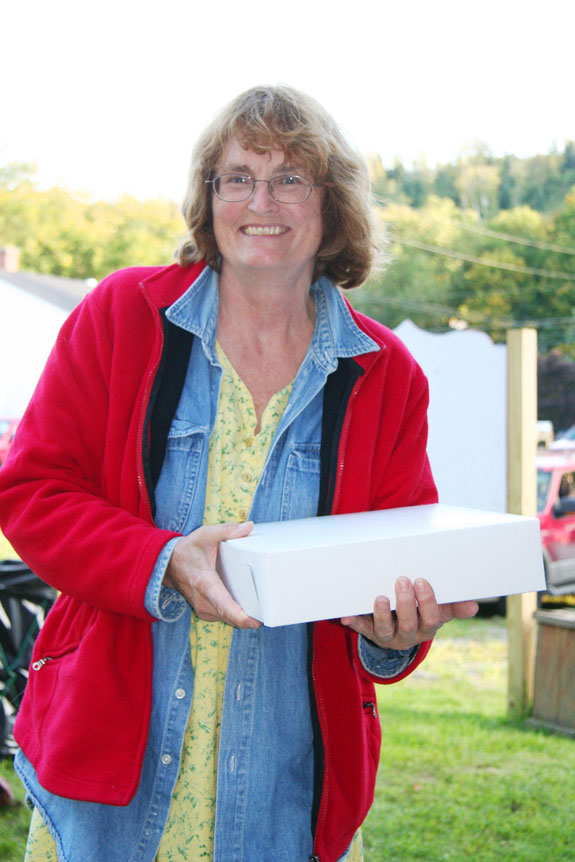 Carrying apple tart from Le Rendez Vous to the corn roast party.
Photo by Sarah Cummings