Nils Luderowski designs 4 superb Boathouses in the Adirondacks.
Nils, as Tim Koster so beautifully writes, has "Great combination of form and colors" in all of his work.
Based out of Keene Valley, NY, here is a sneak preview to 4 of his boathouses.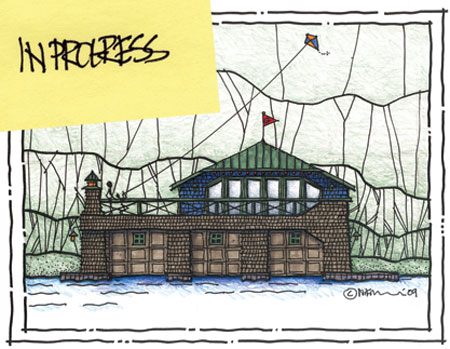 Gray's Pt. above, in process
Two of the boathouses by the Architect are Birch Point and Blue Moon are new. The Svenson Boathouse has been renovated with a new addition.
To flip through more images of Nils Luderowski's Boathouses, visit Carolyn's Stock Photography flip books.