Our Daily Baguette
The government said our town's French bakery was not essential. We begged to differ.
By Sandra Riendeau, Colebrook, New Hampshire
Original Story: Guideposts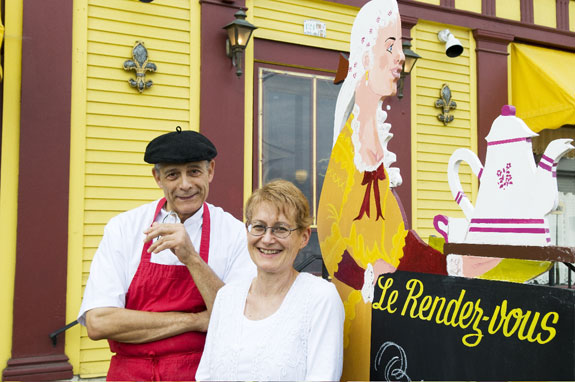 By the time Le Rendez-Vous opened, the whole town was buzz­ing about the newcomers. The music, the décor, the food—everything seemed exotic, with names we couldn't pronounce. But Verlaine and Marc were so friendly, so upbeat, so unlike anything we'd ever experienced that it seemed rude to turn down a sample…or two…or three.
Soon people were lined up out the door to buy madeleines and croissants. We were even learning French. C'était magnifique!
But that wasn't the amazing part. Within a month at least 70% of the buildings in our downtown were undergoing renovations worthy of the work done on Le Rendez-Vous!
I typed in my letter to the senator. Yet that wasn't the biggest change. It seemed we'd all undergone a makeover. Everywhere you went people were smiling, quick to lend a hand, wanting to share an idea about a town project.
Word spread about Le Rendez-Vous, and people from neighboring towns poured in. New businesses opened. The bakery became a place where town gatherings were held, where friends hung out, a comfy place to sit a while and read.
I finished the letter, writing: Colebrook would be a very Plain Jane without Verlaine and Marc. We want them here where they belong. What can we do to help?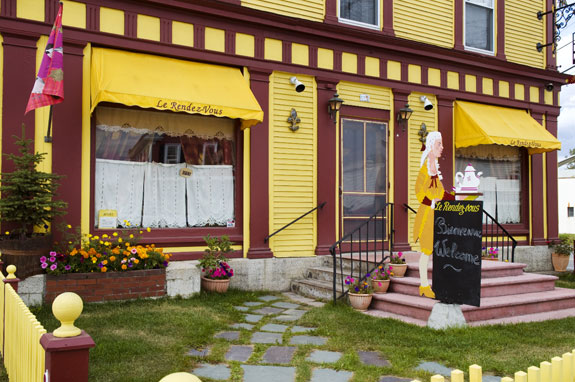 I walked to the corner and dropped my letter in the mailbox. I said a short prayer, hoping God had a soft spot for French pastries. But it was hard to feel optimistic.
In the last few months the Ethan Allen furniture factory had laid off 100 workers. The Ford dealership had closed, along with our biggest restaurant. Now Le Rendez-Vous. Had our town really changed? Once again it seemed we were helpless against forces we couldn't control.
Every time I went to the bakery Marc seemed more forlorn. It had been nearly a month since Verlaine's renewal was rejected, and still no word. Verlaine, he said, was calling him two or three times a day from Paris to see if he'd heard any news.
I talked to friends who had written letters to our senators, to the state department officials. And I knew that some petitions were circulating around town. Would our efforts make a difference? Would anyone at the embassy read our letters?
One night at dinner, over spaghetti and toasted baguettes, I told Jack I dreaded going to the bakery. "It used to be the place I could count on to brighten my day," I said. "Now it feels like a death watch."
"I know," he said. "But I don't think people are giving up. They seem to think they can still make something happen."
"I worry it won't be enough," I said.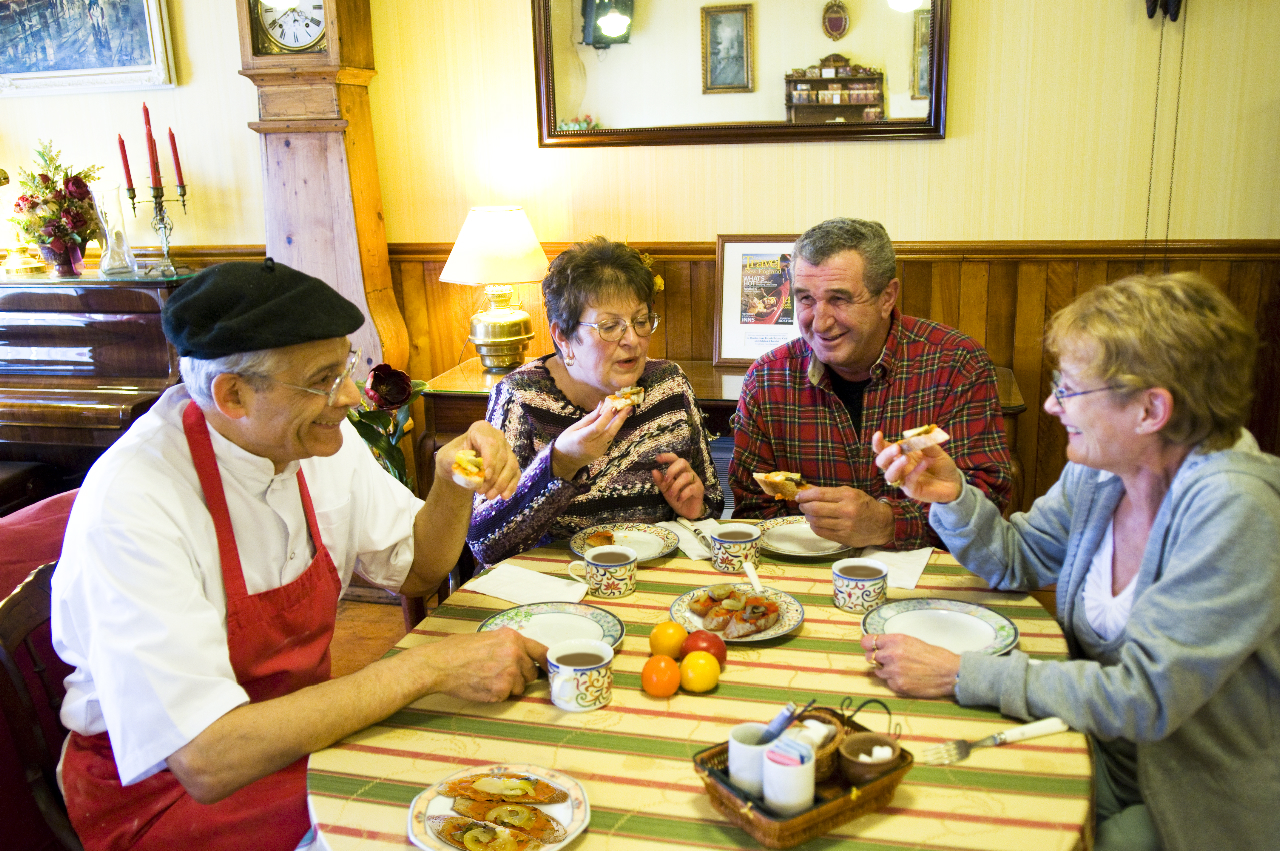 Two days later I went to Le Rendez-Vous, afraid the Closed sign might be in the window permanently. But Marc was behind the counter, beaming. "I have news!" he said. "Verlaine got called to go to the embassy tomorrow. They said they'll reconsider her case."
For the rest of the day it felt as if the town were holding its breath. We were still sending out last-minute pleas, too late for letters, but plenty of time to pray.
Early the next morning I went to Le Rendez-Vous. It seemed like the entire town had the same idea. Marc flung the door open. "They approved Verlaine's visa!" he cried. "Thanks to all of you. The embassy official's desk was covered in letters and petitions. Two pounds of letters! He said they must really like madeleines in that town."
I guess God does have a soft spot for French pastries! The crowd cheered. Then laughed. Then cheered some more. Our French friends had provided the yeast all those years ago, but we had risen to the occasion.