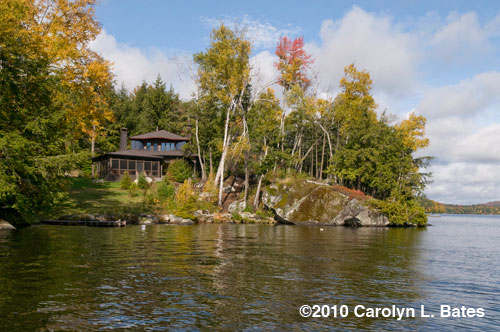 The summer cottages designed by architect Nils Luderowski, situated on the many lakes in the Adirondacks, are very special places for me to photograph.
Between many thundershowers and lots of delays, we finally got onto the water Oct 10, and to our great surprise, the fall foliage was still there to frame this house!
All of the design elements of these houses work so well together. The curves and diagonals, textures of shingles and standing seam metal roof, the decks and porches, the overhangs with colored braces, and the chimneys with "hats" all enhance the landscape and the breathtaking views.
More by architect Nils Luderowski