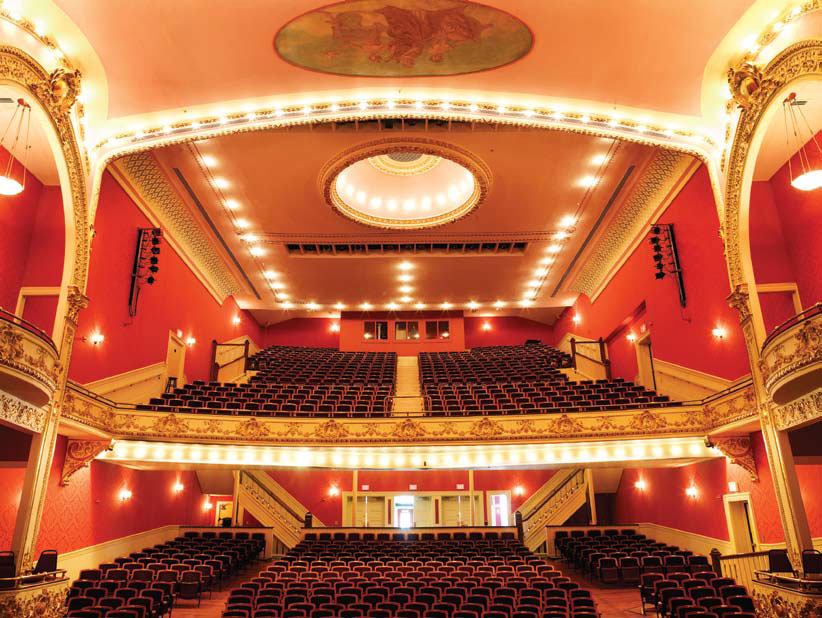 Recently the Paramount Theater has been featured in STIR Magazine, Vermont Magazine, and The Saratogian. 
Two of the articles that have been published feature my photographs of this landmark. Dramatic Effect was published in STIR Magazine because the theater showcased Sherwin Williams paints the theater. At Work in Vermont: A Labor of Love is in the September/October 2010 issue of Vermont Magazine. Writter Joyce Marcel documents the ten years celebration of its community renaissance for Rutland's Paramount Theater. Featured in the Vermont Magazine article is Executive Director: Bruce Bouchard
A Brief History:
In the early part of the 20th century, many called The Playhouse Theatre of Rutland, Vermont one of the finest theaters in America. The theater was built in 1912 & 1913 by George T. Chaffee and opened on January 16, 1914. The classical style exterior architecture of the building reflected the "City Beautiful" movement of the time, while the interior took on the look of a Victorian opera house. The theater provided seating for 1000 patrons in the orchestra, balcony, and 6 boxes flanking the proscenium arch.
Top performers traveling via the Rutland Railroad between Montreal and Boston, would stop to perform in The Playhouse. Minstrel shows, grand and light opera, and vaudeville, and appearances by Tom Thumb, Will Rogers, Sarah Bernhardt, Ethel Barrymore, and The Great Houdini, delighted local audiences.
Activity continued through the 1950s and 1960s and scores of Rutland residents, who later became prominent in business or politics, got their start as ushers or projectionists. In the 1970s, however, like many small theaters across the country, The Movies, as the theater was now known, paralleled the decline of the film industry, and closed its doors in 1975. The theater sat empty and neglected for nearly a decade, until the Center on the Alley, Inc. was formed to purchase the theater for use as a performing arts center.
The successful restoration of the Paramount Theatre was completed in February 2000 and an Opening Night Gala in March 2000 honored the artisans and contributors who made the historic project possible.
Read the complete history on the Paramount Theatre's website
Want to learn more about the theater?