My 1940 Hot Rod Lincoln
by Todd R. Lockwood
www.ToddRLockwood.com
I had no idea how much fun this 1940 Lincoln Contitental would be until I owned it. I was into newer, sexier cars, like Ferraris.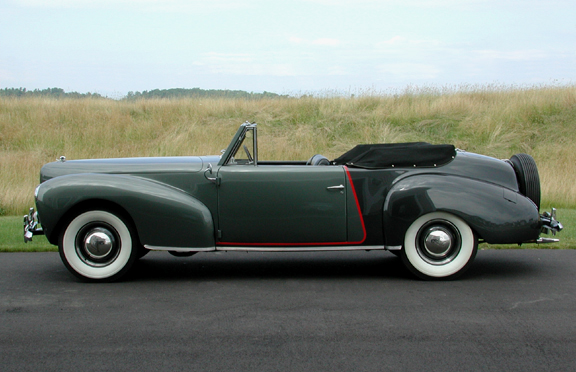 © Todd R. Lockwood 2005
My dad drooled at this Lincoln for his entire adult life. It pulled into Lake Placid, NY, brand new, in the summer of 1941. My dad was a lifeguard at the local beach at the time. The Lincoln appeared on the streets of Lake Placid every summer like clockwork. Years later, when my dad was in his fifties, he announced at the dinner table that he was going to buy the car from the current owner's estate, no matter what the cost. The owner was 85 at the time, so my dad figured he wouldn't have to wait too long. The guy lived to 104.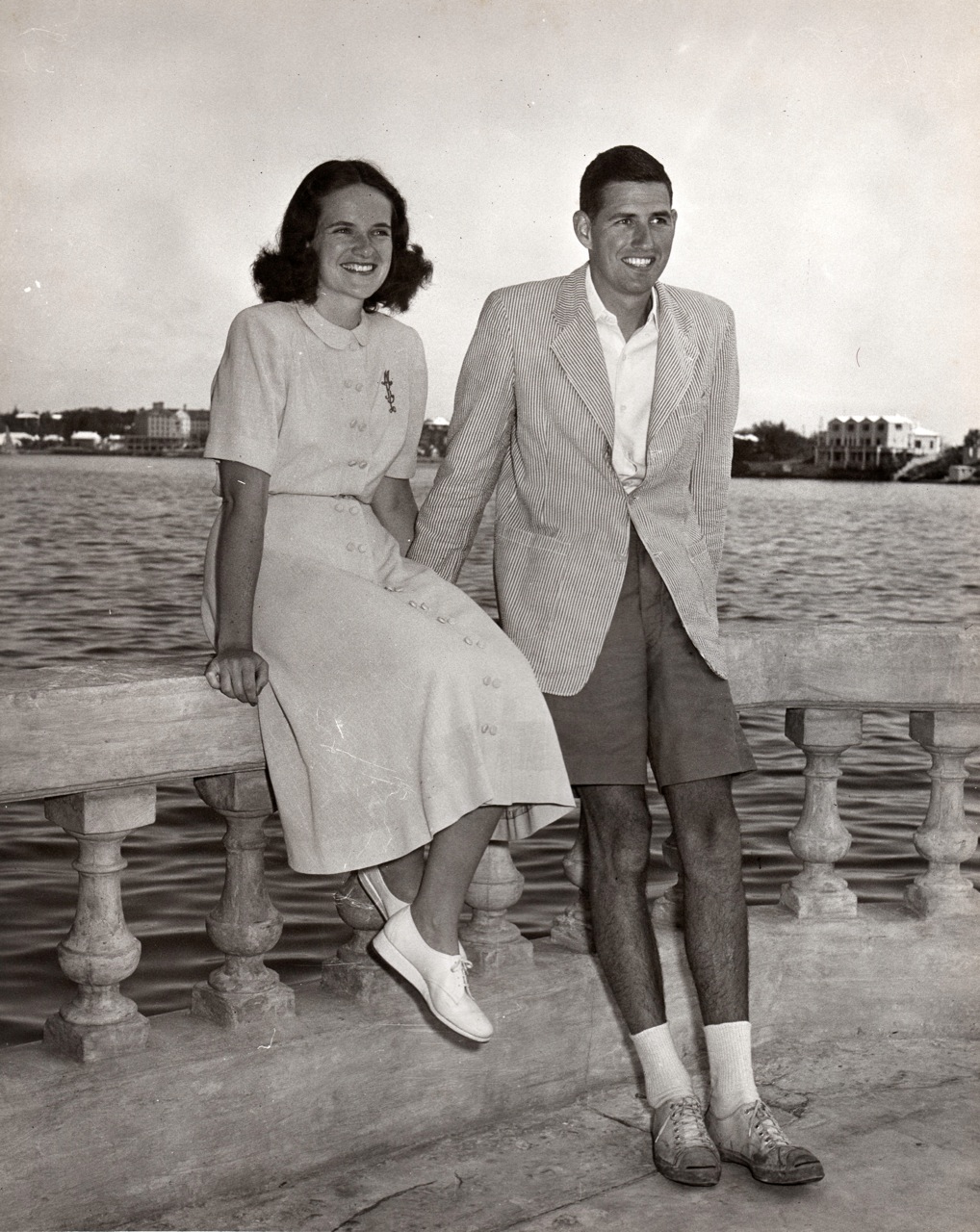 This shot is of my parents taken seven years after my father first saw the Lincoln.
Maylou and Carter Lockwood 1948.
So my dad didn't actually get his hands on the Lincoln until he was in his seventies, and by then he couldn't see well enough to drive it. But he bought the car anyway, and I helped him with the restoration. He got a lot of passenger seat time in it. When he died in 2001, he left the car to me.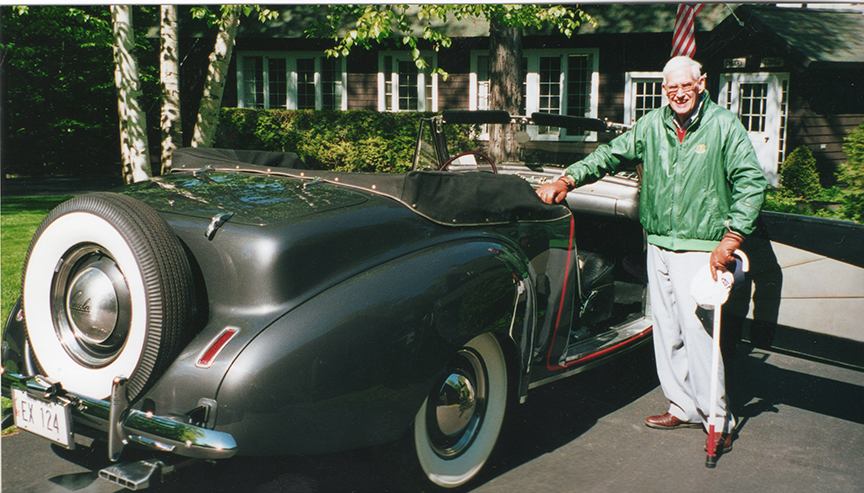 Carter Lockwood with his dream car, 1999.
This Lincoln is probably one of the first Hot Rod Lincolns. In 1960, after its owner broke down for the third time with his wife in the passenger seat, he had the original Lincoln V12 engine pulled out and replaced with a 1953 Cadillac engine. This modification gave the car more power, better reliability and an automatic transmission. The snazzy two-tone paint scheme was devised at that time as well. My dad and I liked it enough to duplicate it when we repainted the car in 1998.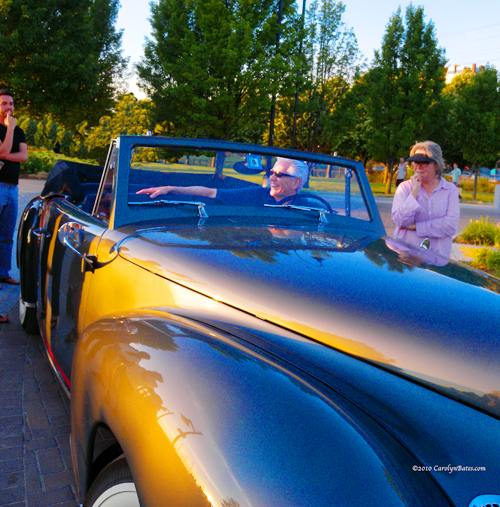 Snapshot of Todd and his 1940 Hot Rod Lincoln cruising around the waterfront by Carolyn L. Bates.
The Lincoln's interior reflects the Art Deco period in design. Symmetry was of paramount importance, as noted by the deco clock and faux clock on either side of the radio speaker. The faux clock on the right is actually an ashtray.
The original deco Philco radio was missing when I acquired the car. The radio was specially designed for the 1940 Lincoln. After a 3-year search I finally located one in California. It cost me $300 for one that didn't work. A working radio would have cost $600. I only wanted it for the correct appearance.
The car features the first heated seat in a passenger vehicle. In this case, heat is provided by an extra heater core which circulates engine coolant below the seat.