Last Saturday, manned with a crew of children from the Lake Champlain Sailing Center, the Mashnee won the local Regatta for Lake Champlain. The regatta earns money for several non-profit organizations that help to keep Lake Champlain healthy.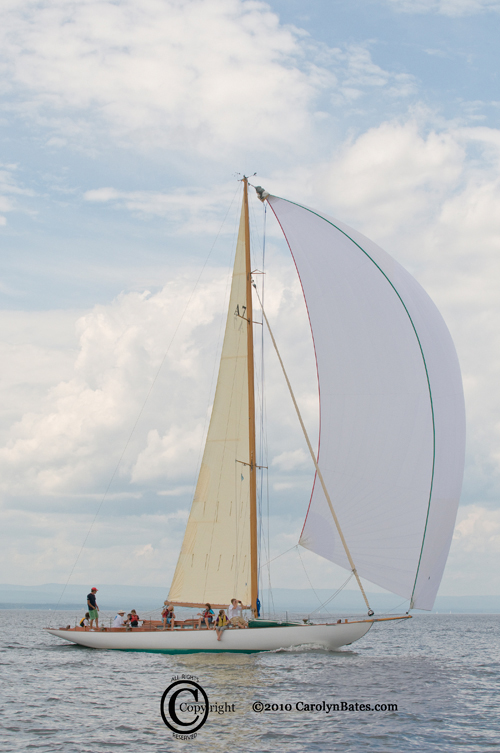 Mashnee, winning boat; Captain: Jan Rozendaal and
Crew Member: Mark Naud, President of LC Sailing Center
With great pleasure I had the opportunity to shoot the Mashnee. This winning boat is, in my opinion, one of the most beautiful boats I have ever seen.  
The Mashnee is 46′ Nathanael Greene Herreshoff designed Buzzard's Bay 30 originally built by the Herreshoff Manufacturing Company of Bristol, Rhode Island in 1902. In 2004m her current owner, Jan Rozendaal of South Burlington, Vermont, acquired her. When Jan purchased the Mashnee, it was not a floatable vessel. It took three years at Darling's Boatworks in Charlotte, VT for the Mashnee to be almost completely rebuilt. Look at her now!