South End Arts and Business Association will be hosting their annual dinner Thursday Jun 17, 2010 at 5:30 located at the Soda Plant, Pine St, Burlington.
During the event, there will be entertainment by by Brett Hughes and Marie Claire as well as live art by Alex Dostie & Kristen L'Esperance. A Silent Auction to benefit SEABA: Local artists create visual art pieces about the Southern Connector will be taking place during the event.
Carolyn is donating a framed print called "Pine and Howard Sts" as her contribution to this Champlain Parkway Art Auction.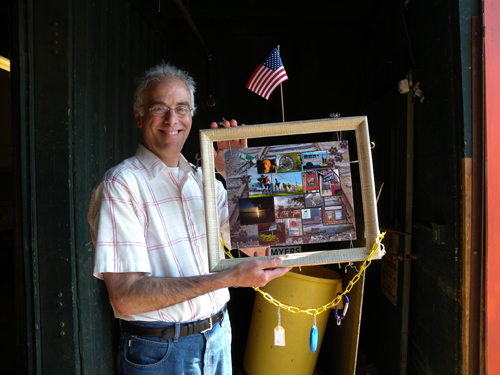 Roy Feldman, head of SEABA Burlington poses with completed image donated for the silent auction tonight at the annual party.
Big Picture Frame helped with the final design.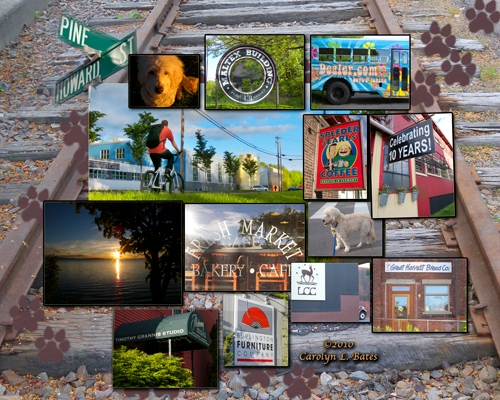 Pine and Howard Sts, © 2010 Carolyn Bates
If you have any questions about the event, call 802-859-9222 or visit the Facebook page.