14th Annual Flynn Garden Tour was held on Sunday, July 11, 2010. The tour showcased 9 private gardens located in the Burlington Area as well as having a tea at Gardener's Supply in Burlington. 
The event was just perfect!
One of the gardens that was opened up to this tour was that of April Cornell, a fabulous fabric and dress designer. She trumped the show with her decorated swing (seen below). I had the pleasure of having two girls from Sweden swing for my camera.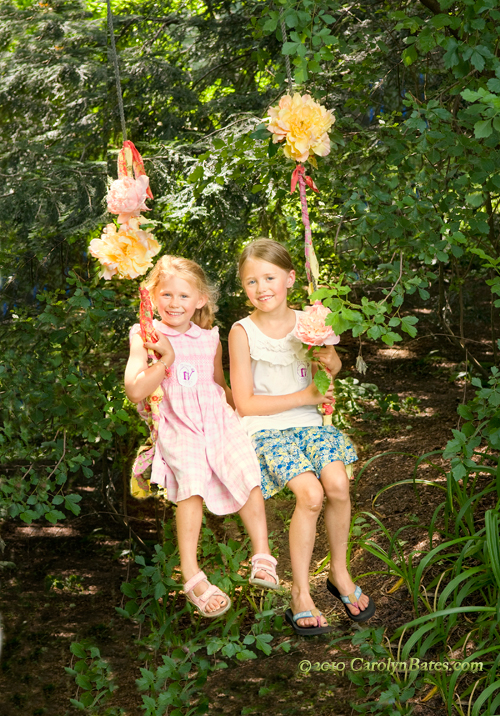 For more information about the Flynn Center's events, visit their website at flynncenter.org.