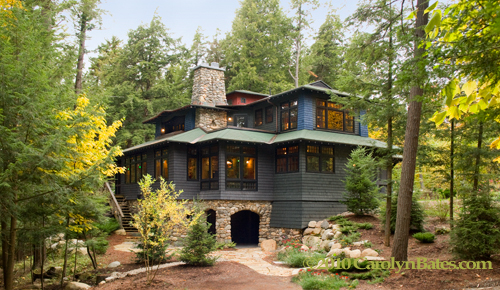 When Nils Luderowski's imagination is at play, only great things can happen. Blue Moon, located in the Adirondacks, is a colorful delight nestled in a perfect natural landscape.
The colors …"that is all me" said Nils. He pulled everything from the nature around him. Inspired by the red in cardinals, the golds and warm tones from afternoon sun, the blues from the sky, and the greens and browns from the woods and plants that surround this home.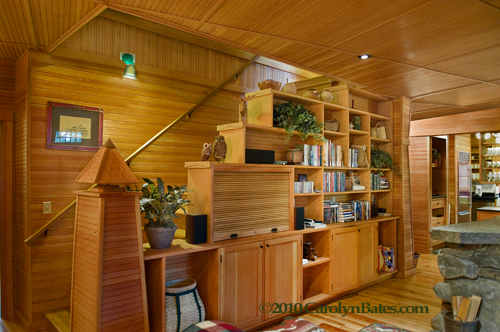 The interior is equally as spectacular with details that showcase the space to all those who enter. Nils' use of window walls, generally two to a room, and his lack of decks or porches outside to block the view, creates a marvelous effect of bringing the outside in. You feel like you are physically standing in a forest when you enter one of his rooms.
The public rooms generally have benches under the windows, for the overflow crowd to sit. Even when you are alone in a room, he still manages to keep a warm, cosy feeling. The setting is a perfect spot to enjoy a cup of coffee and book from the high bookcase that seamlessly covers the staircase to make the entrance to the quarters on the second floor very private. He also loves using local, very colorful, field-stone in exterior walls, chimneys and fireplaces.
The top monitor lets in natural light deep inside the house, while adding character and dimension on the exterior often clad with bright red shingles. Nils' designs exterior porches and decks to be pulled off to the sides of the house. This allows full views and light to enter all of the main rooms of the house.
His houses mimic the early 1900's summer Adirondack camps with a twist. It is easy to see all of the influences and careful planning that the architect has done to complete this project.

Fun Facts About the Architect: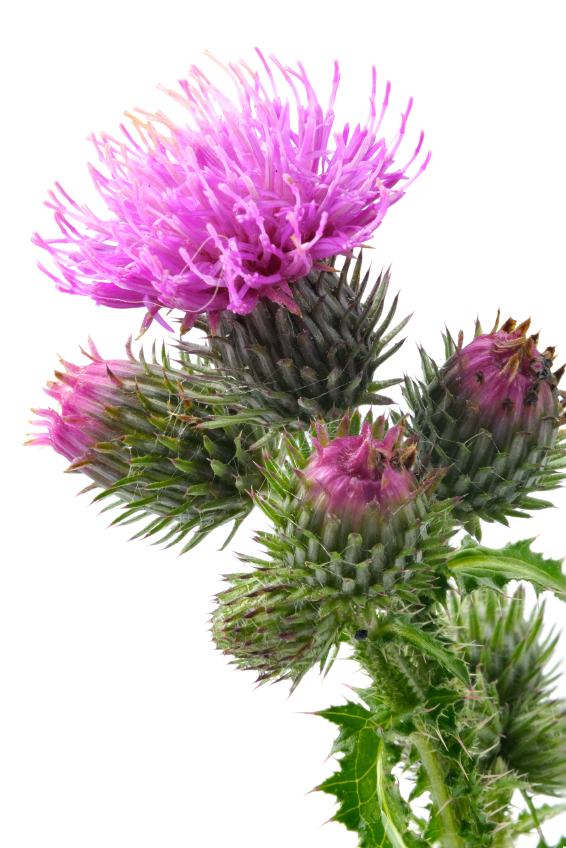 Nils has a burdock garden. He loves the purple flowers, and as it is impossible to get rid of burdock, he has just made it into a garden. His wife's friends of Montreal refuse to comment on his garden. We think he is the ONLY one in the world with such a garden.
He loves "designing" natural ponds. He has one on his property. So many people he says think they can just get a back hoe and dig a pond.
Want More?
View the Stock Photography Flip-book of Blue Moon
Visit the Official Nils Luderowski website

Burdock Flower
Take a look at the album below & see Nil's work at Blue Moon.