I was sent some more images from Malcolm Appleton's office. The pictures were taken by photographer David Garten in Waitsfield.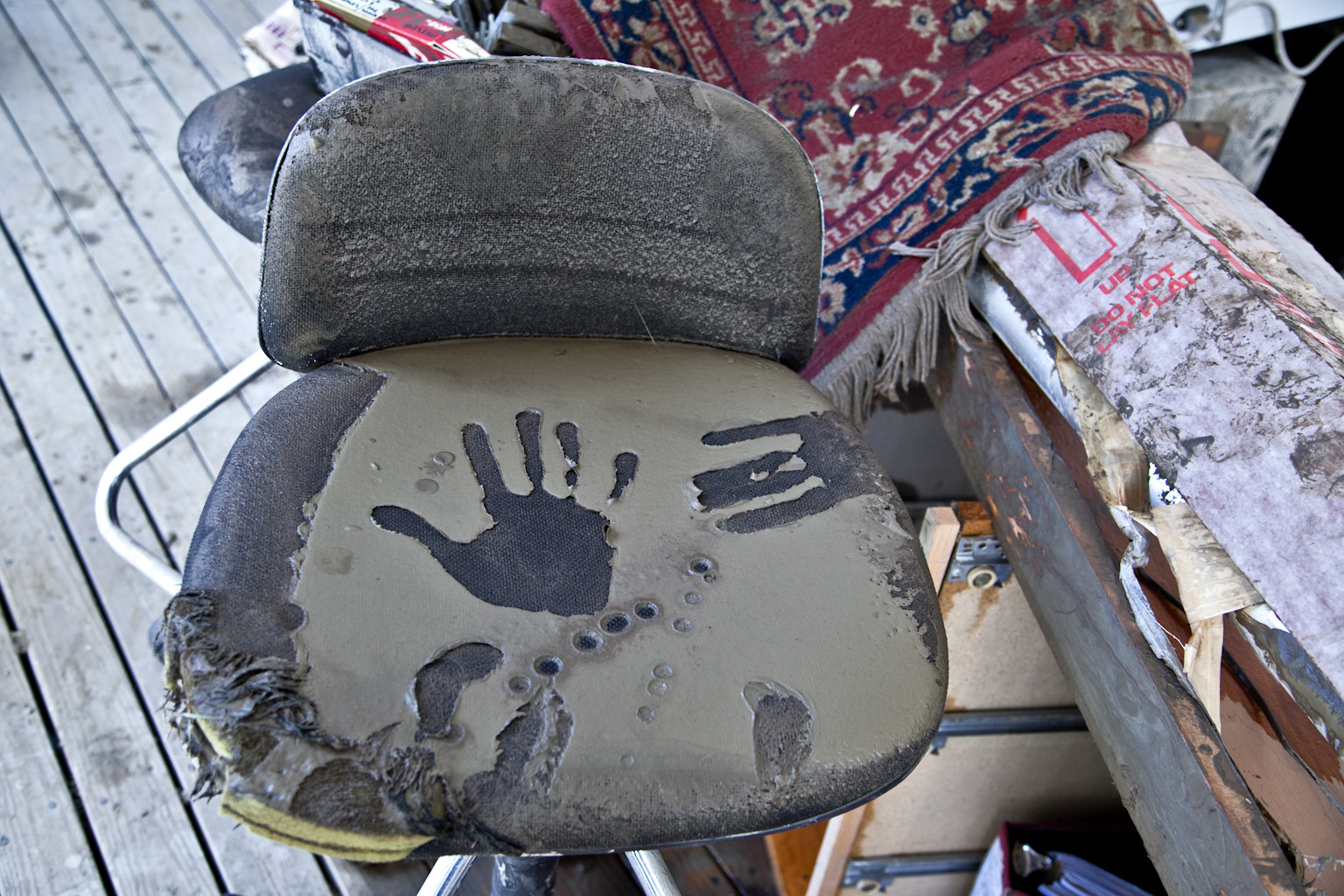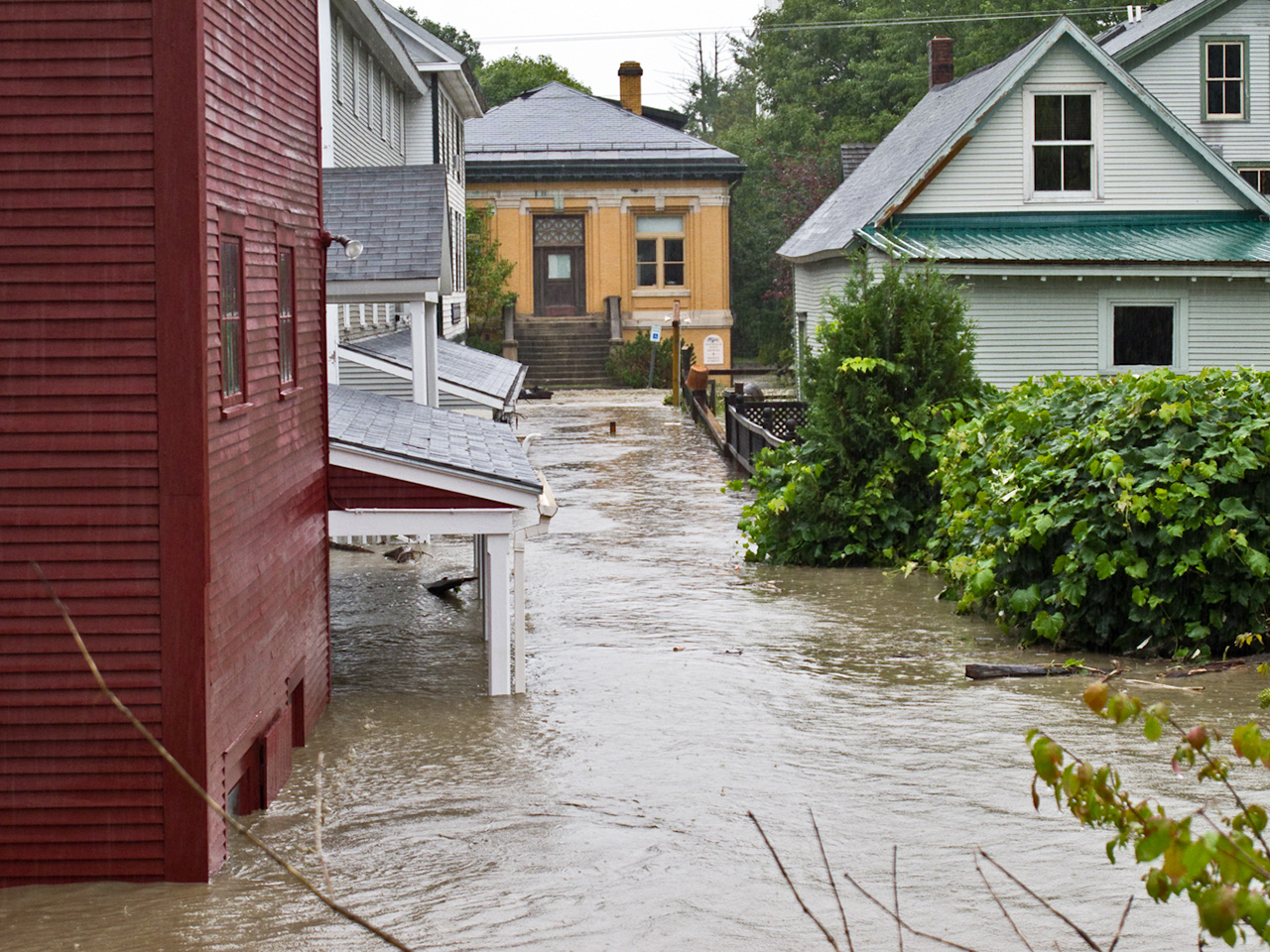 ---
Irene Response Update
December 22, 2011
On November 15th at the Vermont statehouse, lawmakers discussed issues surrounding gravel extraction as a response to Tropical Storm Irene. They heard from academics and state regulators about how removing gravel can often exacerbate downstream flooding by increasing water flow and power. During and soon after Irene, emergency regulations went into place that loosened restrictions on removing gravel from streams in order to avoid further loss of roads and bridges. Since then, the emergency regulations have been lifted and normal permits are once again required for gravel extraction. Permitting ensures that proposed projects will actually provide benefits without unduly jeopardizing people and property downstream. Many towns have argued that they should be able to remove more gravel but state river engineers often disagree.
Read More on the Lake Champlain Committee website.
---
Hard lessons of the Tweed: With peace, a river beckons
Burlington Free Press • by Candace Page
Chapter 1 • Chapter 2 • Chapter 3
Flood amnesia in Stockbridge. What did the devastation wrought by Tropical Storm Irene reveal about the relationship between Vermonters and their landscape? In Stockbridge, a town's 200-year history of floods, washed-out roads and inundated fields did not diminish the attraction of building near the peace, and ruin, of water. This is the first of three chapters in a special report by Burlington Free Press reporter Candace Page.
Chapter 1: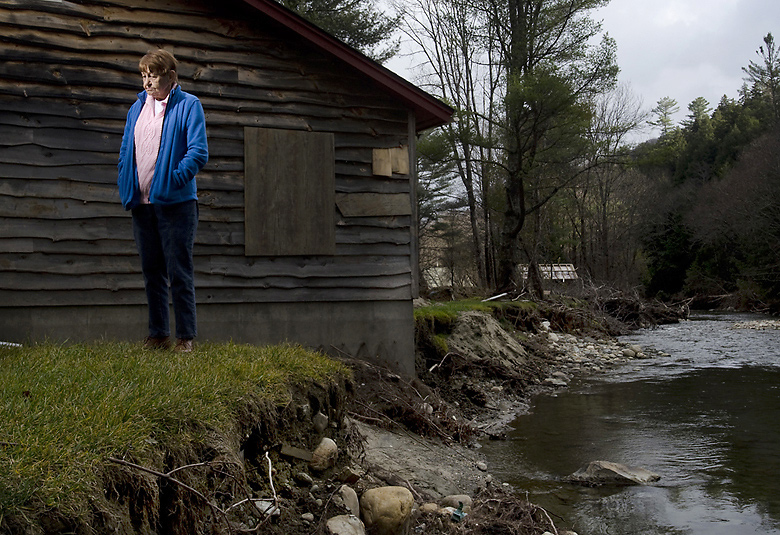 Dotty Casciotta, 80, of Stockbridge, stands outside of her destroyed A-frame home in Chalet Village on
Wednesday Nov. 10, 2011. The Tweed River broke its banks during Tropical Storm Irene and flooded
the riverside neighborhood. / EMILY McMANAMY, Free Press
The Tweed River bubbled past her bedroom window, rippling across the valley floor after its swift descent from the eastern slopes of the Green Mountains. She loved that sound, so peaceful in its constant rush.
Read the Complete story – Chapter 1
Chapter 2: 5 billion gallons flood on a day in August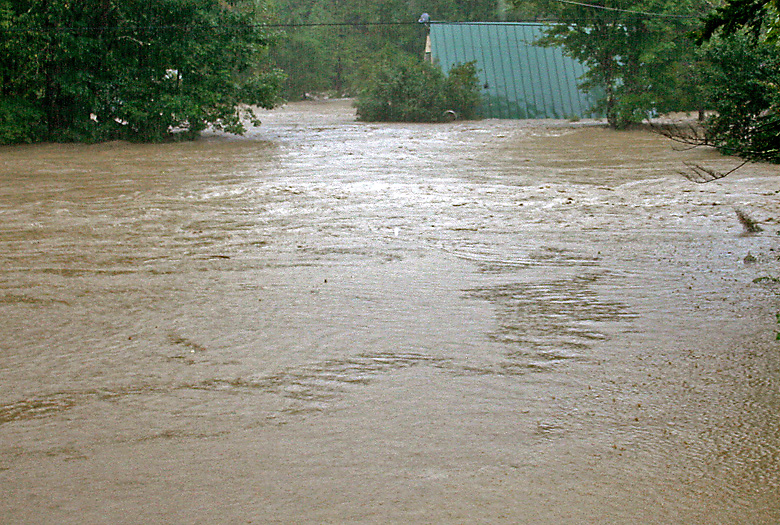 The Tweed River drowns one of 30 A-frame cottages in the Chalet Village subdivision in
Stockbridge on Aug. 28, 2011. / Photo courtesy of Terry Reddick
Jenn Merrill looked out the window of her A-frame home into the steady rain just before noon on Aug. 28. She saw whitecaps on the Tweed River.
She was startled. The Tweed is a babbling brook, usually less than knee deep where it flows past Chalet Village, a subdivision of 30 A-frame homes off Vermont 100.
Read the complete story – Chapter 2
Chapter 3: Leaving lives upended, a river reshapes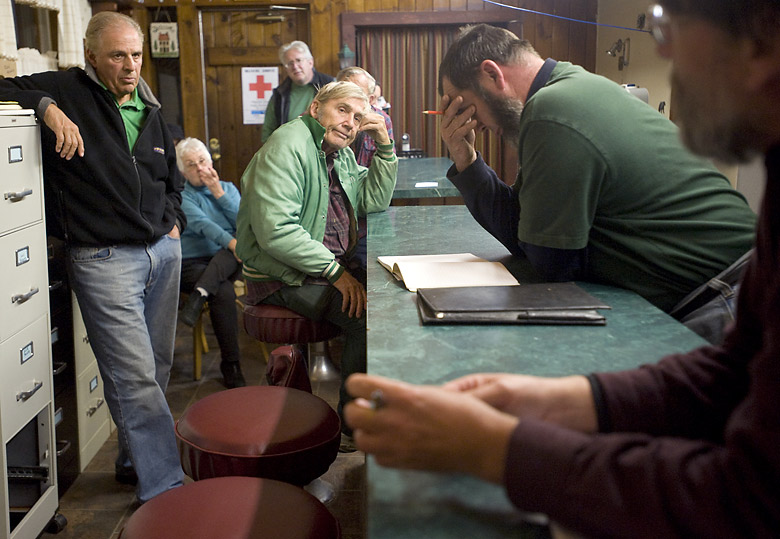 Stockbridge residents hold a selectboard meeting at a local diner after losing their town offices to
Tropical Storm Irene. / EMILY McMANAMY, Free Press
Chairman Mark Pelletier leaned his elbows on the formica diner counter and called the Oct. 6 meeting of the Stockbridge Selectboard to order.
"So, how is everybody doing?" he asked the 15 people crowded into the narrow room.
No one said anything.
Read the complete story – Chapter 3
---
Tropical Storm Irene and Vermont's Transportation System:
Secretary Brian Searles
Vermont Agency of Transportation Secretary, Brian Searles discusses the first few days following Hurricane Irene and continued agency efforts to re-build crucial state infrastructure.
Find out more by visiting the 17 Watch TV website.
For More About How Irene Affected Vermont …