| | |
| --- | --- |
| Jack Tenny, Publisher | Jack Tenny, publisher of Business People Vermont Mag, had me laughing out loud in one of those "Be Quiet Zones" of the library! I just could not stop. He had Jimmy Hoffa perfectly described as tried to negotiate a loan at a Chicago bank. And in case you were wondering, yes, I am talking about THE REAL TEAMSTER: Jimmy Hoffa. Read the complete article in Jack Tenney's Extra Point – March 2011 |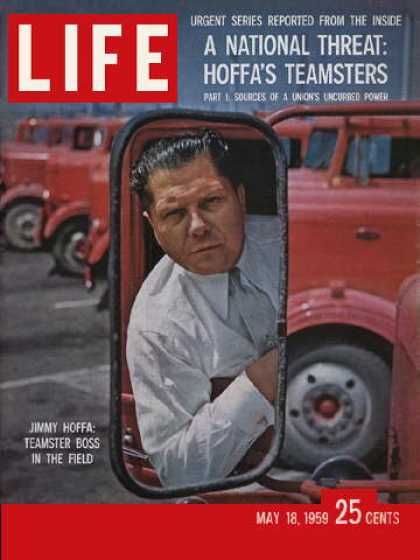 Some Fact about Jimmy Hoffa:
James Riddle "Jimmy" Hoffa (born February 14, 1913 – disappeared July 30, 1975, declared legally dead July 30, 1982) was an American labor union leader and author.

Hoffa was last seen in late July 1975, outside the Machus Red Fox, a suburban Detroit restaurant. Hoffa was declared legally dead in 1982, on the seventh anniversary of his disappearance.

On May 17, 2006, acting on a tip, the FBI searched a farm in Milford Township, Michigan, for Hoffa's remains. Nothing was found.
To this day, Jimmy Hoffa still can grab everyone's attention.
And as Jack explains:

"Every ten years or so when I can't get a column accepted as apt or whatever, I seek counsel. The counsel is always the same: "Run that Jimmy Hoffa one." So, in case you missed it …" 
More from The Extra Point
And to read more of Jack's best, see selection by Jack's artist director, Rebecca Awode: Business People-Vermont Magazine Online.  Try Frankie's lunch next.  And then just sit back and relax and enjoy your coffee as you read and laugh and ponder "extra Point"