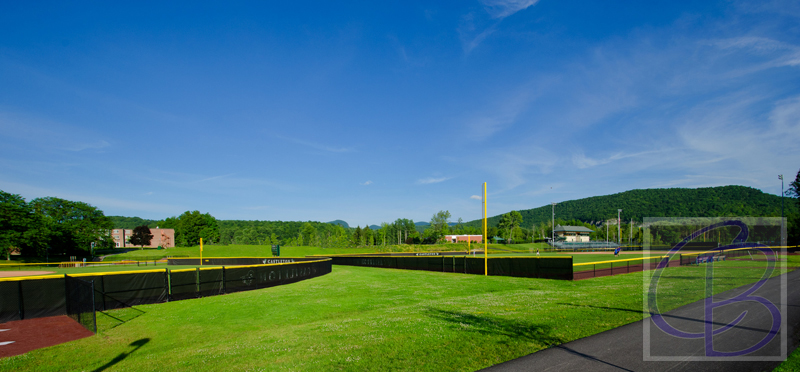 To understand how well designed these two fields were, I decided to do panoramas instead of single shots. I took several overlapping views at each location. As the stitching programs in Photoshop were futile, I hand stitched the views together. In some cases I even took part of one view as a separate layer and tweaked just that part in free transform to make it fit properly.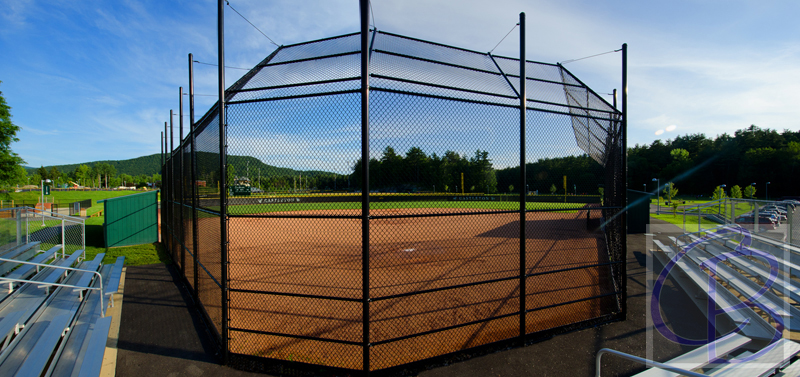 Can you tell which images were used for each panorama? 

Below you can see the images I used to make each panorama. Each image has a number under it, just fill out your answers below!
Do you know the difference between the two types of fields?
Take a look at my blog post "Let's Play Ball" and see for yourself.
Landscape architect: Stantec, Inc.
Location: Castleton, Vt.