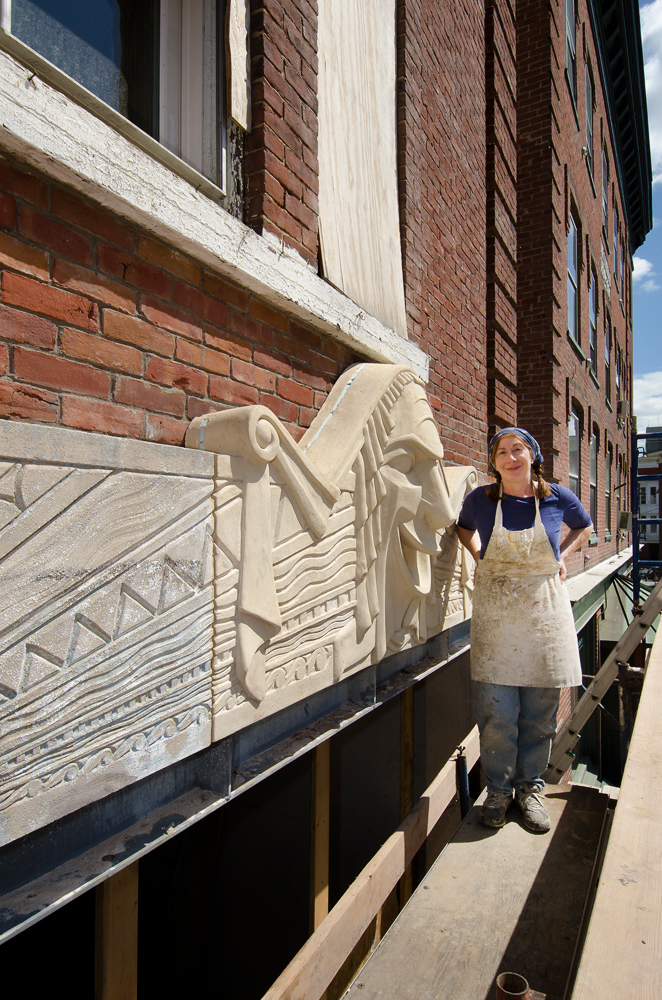 Sculptor Leslie Fry in front of concrete relief atop the Springfield Theater
In 2008, the Springfield Theater was severely damaged because of a fire. So last week, when workers installed concrete relief sculpted by Winooski Artist Leslie Fry, it was step in getting everything back to where it once was.
The relief features an art-deco mask with a wild smile that was able to be recreated by looking at black and white photos of the original. In addition, the artist was able to put her own creative twist on were the owls to the right & left of the relief. (You can see a part of the owl in the image below.)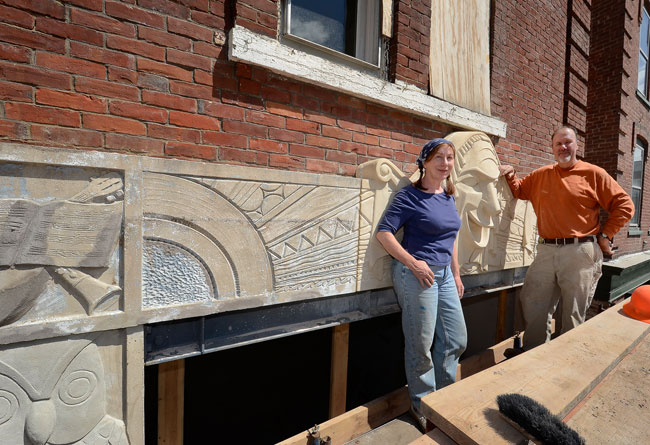 Sculptor Leslie Fry (left) with the mason who helped her,
Tim McEntee of McEntee Masonry (right)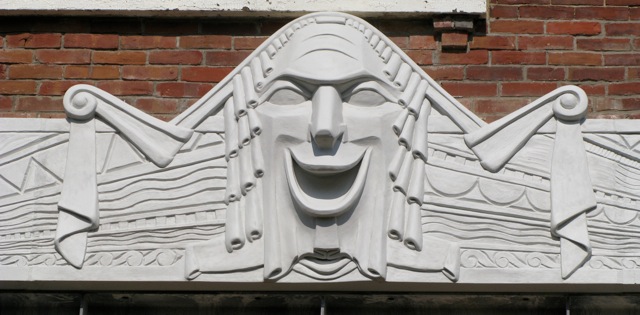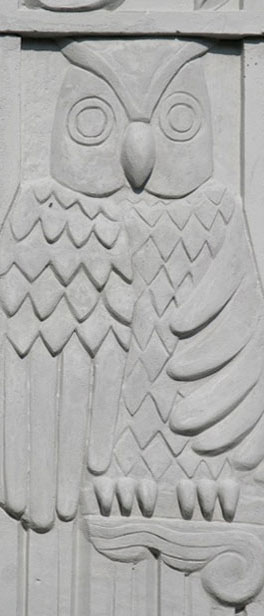 Details of concrete relief atop the Springfield Theater.
Art-Deco Mask with a Smile (left) and Owl designed by Sculptor Leslie Fry (right)
Download a PDF of the Restoration of Springfield Theater facade in progress.
About the Theater
Originally opened in 1931 as the Avon Theatre with a seating capacity of 600. This small-town cinema is located in east-central Vermont, just west of the Connecticut River valley. It was selected for the premier of the "Simpsons" movie on July 21 2007, with Simpsons creator Matt Groening in attendance. It was closed on July 9 2008, due to a fire. In 2009, conversion began to change the theatre from a twin to a triplex.
---
There's a new face in downtown Springfield — grinning from the façade above that town's historic movie theater.
Last week workers installed Winooski artist Leslie Fry's concrete relief, featuring an art-deco mask with a wild smile, atop the Springfield Theater, which has been closed since a fire severely damaged it about two and half years ago.

Read complete Article originally posted on Seven Days Staff Blog
---
New York Times feature:
by Joyce Wadler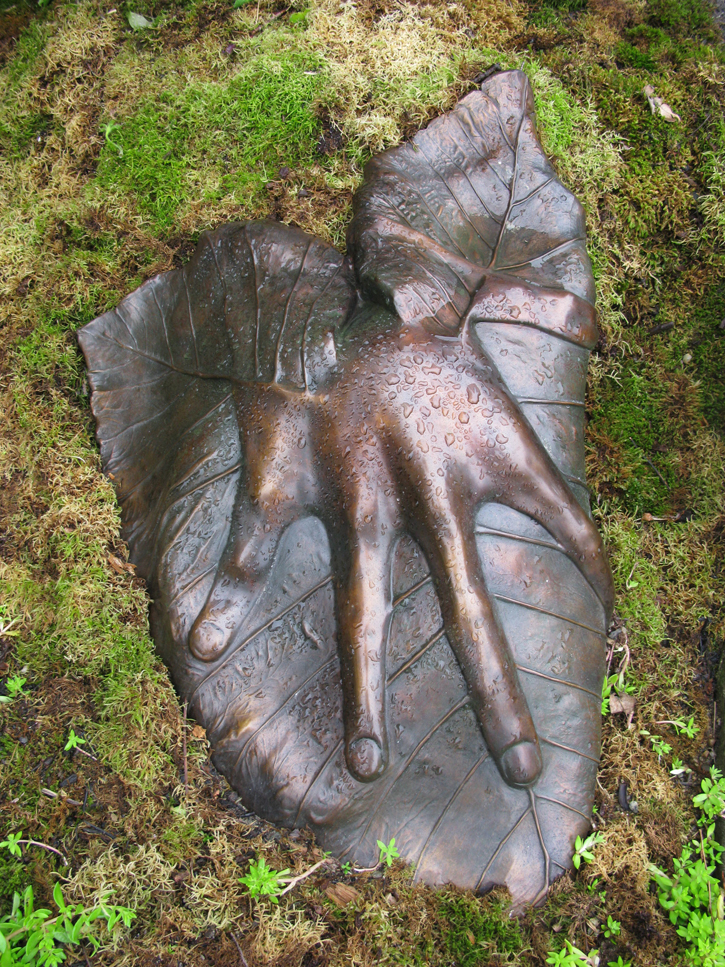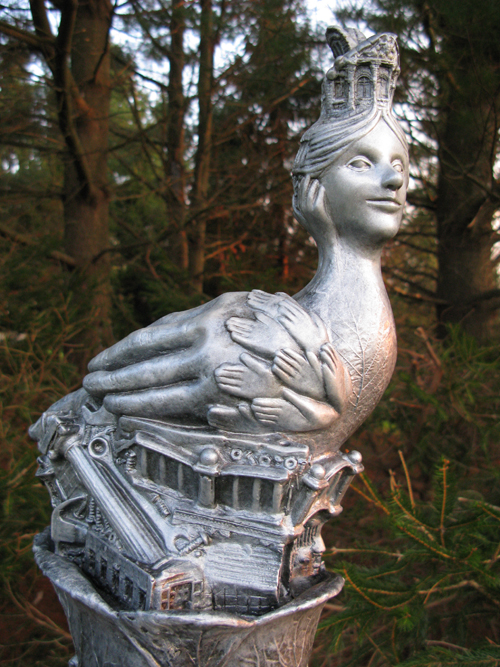 STRANGE creatures inhabit the garden made by John Fry and his sculptor daughter, Leslie: magical beings that are part human, part animal and part vegetable, so arresting and complex they might be figures in a children's book. Here, though, the plot is known only to the artist.
Read Complete Article on the New York Times' website
---
More about Leslie:
"In my sculpture, prints, and drawings, the natural world connects with the human-made world – reality and fantasy meld. My art is inspired by basic human needs:  shelter, food, clothing, work, and intimacy. The images take the form of the human body, human artifacts and architecture, and vegetable and animal life.
My hands create moments of wholeness out of fragmentation, while using traditional methods and materials to create nontraditional visions. Processes involve drawing, modeling and casting with materials that range from paper, clay, plaster, wood, fabric, and plants, to concrete, resin, metal, rubber, plastic, and video."