On June 28th, there will be a special election fro two BED ballot items. The first is a bond request and the second is approval of a purchase power agreement. To find out more detailed information about  this visit their website, www.burlingtonelectric.com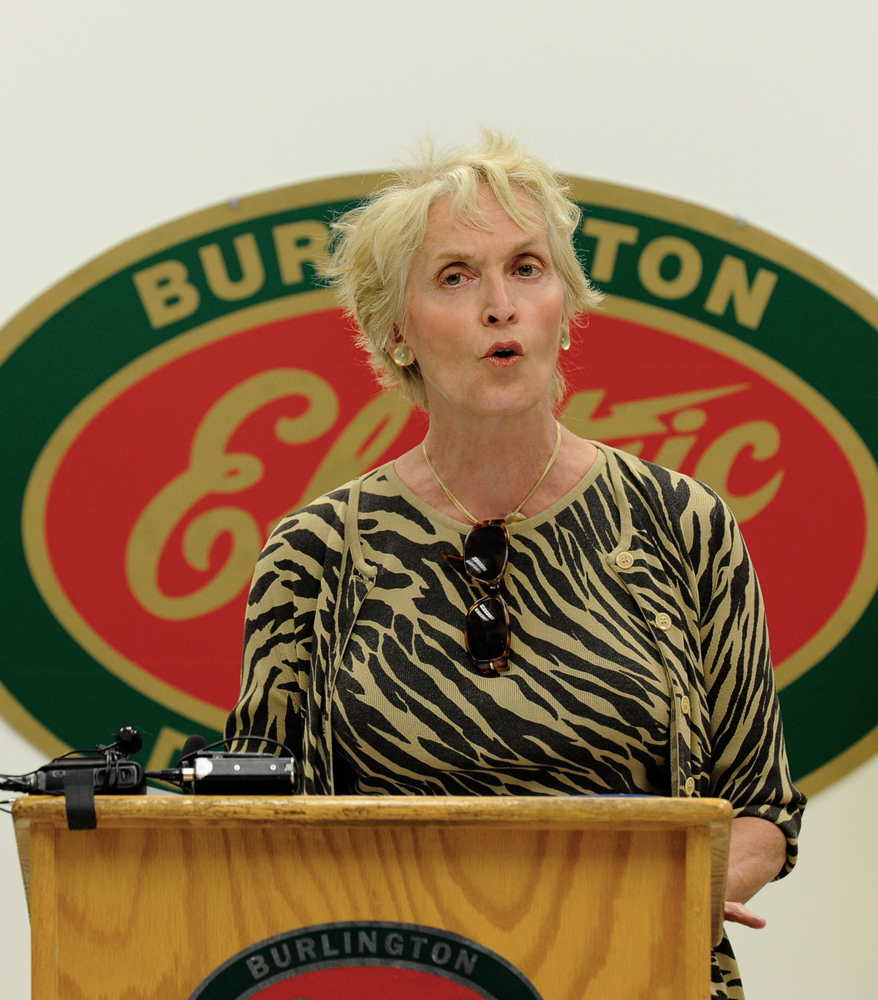 Melinda Moulton speaks out in favor of BED's wish for improving its infrastructure by upgrading to a smart grid with smart meters today at Burlington Electric's press conference.
Find out More:
The BED has supplied PDFs to keep you informed. Download one of three information packets below.
Question No. 1,  click

here

.
Question No. 2, click here.
Risk benefit analysis required by state law of the Hydro-Quebec contract, click here.
More Photos from the Burlington Electric's Press Conference