Frank Lloyd Wright Exclusive Furniture Maker
Owners Tim and Jenny Copeland
Website: www.copelandfurniture.com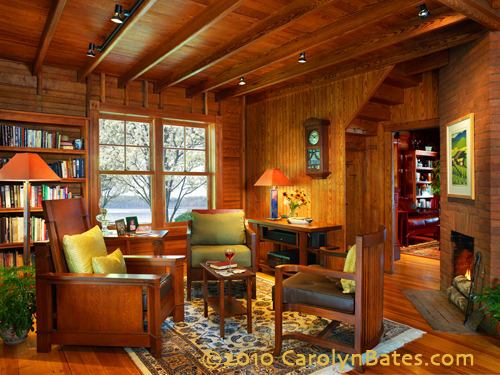 Copeland Furniture has been producing wood products and furniture since 1976. We have gradually grown over the years from a one man shop to the largest employer in our small town of Bradford, Vermont with over 100 workers producing high quality furniture.
We are surrounded by beauty. The architectural gems that line the streets in Vermont's well preserved villages inform our aesthetic and sense of proportion. The natural landscape surrounds us with beauty in the form of farmland and mountains, and is also the source of a renewable resource – solid hardwood – from which we build beautiful furniture for your home.
We know that our environment is, in many ways, very fragile. We are the beneficiaries of the strong stewardship ethic practiced and passed down by those who went before us. We hope that the next generation appreciates our stewardship and is inspired to continue the tradition.
We hope that you can see that respect for the landscape in the furniture we build for your home – timeless designs and timeless quality.
In 2006 we were honored that the Frank Lloyd Wright Foundation of Scottsdale, Arizona selected Copeland Furniture to be the exclusive builder of the furniture designs of Frank Lloyd Wright, America's preeminent architect. You can see Frank Lloyd Wright's furniture designs on our website and in a separate catalog.
We remain a family owned and operated business committed to manufacturing high quality products in America.