The wood on this piano has been dripped on, scratched up, spilled on, sun bleached.  It needs major restoration. So…out come the paint brushes, turpentine, stain, rags, gloves, and face mask…I found these tools all in Photoshop…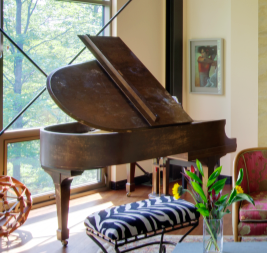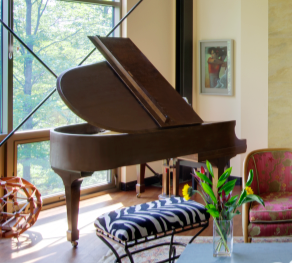 Detail of before and after repainting and edits.
How to repaint scratched up wood.
Before you even get to Photoshop, I recommend taking a number of photos of the space and object you are going to be "restoring." Shoot the room when it is very dark to very light. This way you will be able to have more resources when you start to repaint.
Duplicate the background layer
Make a selection of area that needs to be painted
Use clone tool at 20%
Chose an area to copy within or outside of your selection, that most closely matches colors you need to repair
Clone this area within the selection.  nb magic, your cloning tool will only patch the areas within the selection, no matter where you chose the area to clone
When this selection is complete, deselect
Make a new selection of the piano to "paint" with your clone tool
Below some images to help you see how the selections were painted and the various stages of it being selected.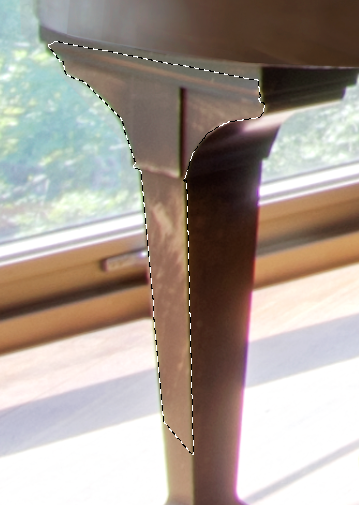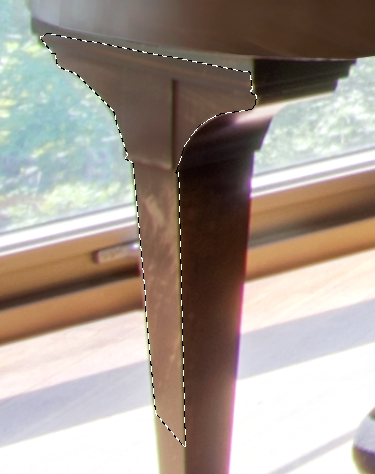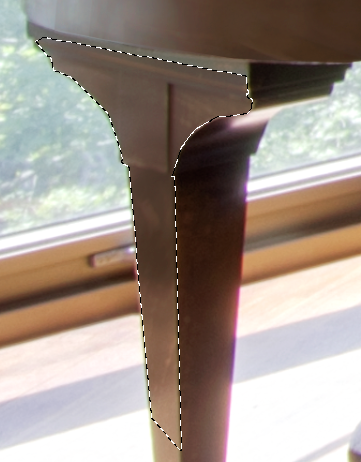 Piano completely repainted and in the overall image.