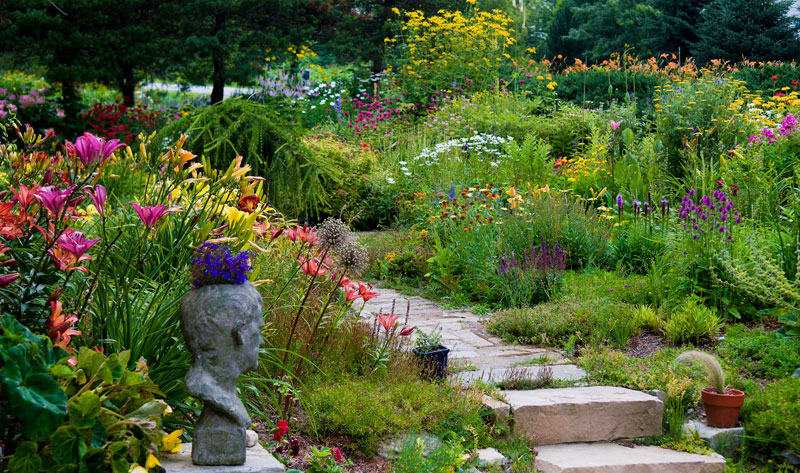 Self-guided tour from 10 am to 3pm
Complimentary Afternoon Tea included from 3 to 4 pm
BURLINGTON, VT—Friends of the Flynn Center for the Performing Arts bring its renowned Flynn Garden Tour to the Franklin County. The 15th Annual Flynn Garden Tour will be held on Sunday, July 10 from 10 am to 3 pm with complimentary tea from 3 to 4 pm. Get an insider's view of six private gardens, artists en plein air, talks, and garden sculpture.
All of this year's gardens are created and maintained by the owners themselves – from jointly gardened suburban lots that share seamless vistas of each other's hard-won handiwork and Lake Champlain, to the meandering estate gardens behind a 1799 Federal farmhouse that has variously belonged to a well-known writer, gentleman farmer, former detective, and state senator. This year's gardens also share the banes and blessings of rock ledge outcroppings and the short growing season of hardiness zone 3b.
Other highlights include Jurassic Park meets Noah's Ark in recycled rusted iron sculptures wrought by the homeowner and tucked throughout the 170 acres of gardens, pond, fields and forest; five hundred varieties of  hostas – many of them highly prized miniatures and some 150 daylily varieties attest to the compulsion of one collector who displays them in an Asian themed setting amid stone lanterns, red lacquered obelisks and arched bridges; and biodynamic practices in the garden and nine tons of sauerkraut in the basement prove there are many roads to success – the gardens on this working organic farm blend perennials, annual flowers and vegetables and medicinal and culinary herbs – all grown with holistic practices based on the philosophies of Waldorf Schools founder Rudolph Steiner.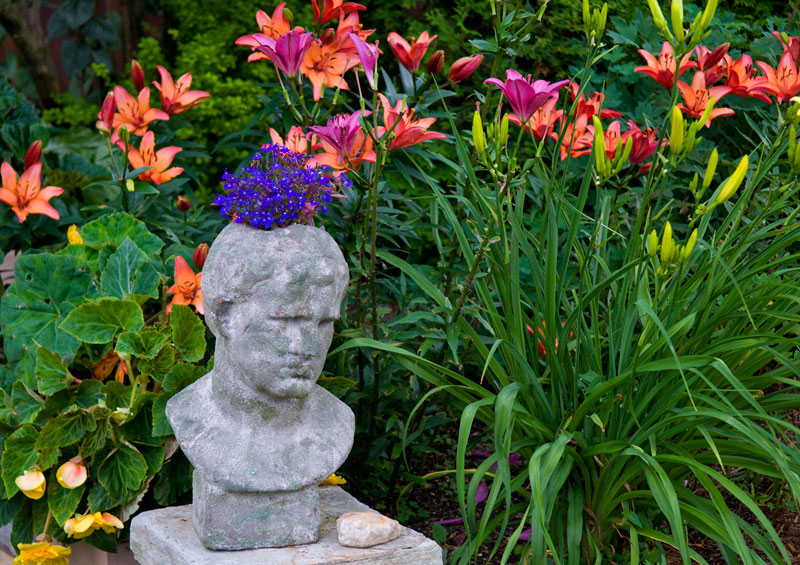 The previous 14 Flynn Garden Tours have raised more than $250,000 to enable schoolchildren to attend and participate in the Flynn Center's Student Matinee Series of educational programs.
Box lunches will be available for purchase at two gardens. A full listing of activities, details, and directions are published in the now-well-known "purple booklet" that comes with every purchased ticket. Tickets, $35 in advance and $37 on the day of the tour, are available at the FlynnTix Regional Box Office, 802-863-5966 (86-Flynn v/relay) or www.flynncenter.org, and at Gardener's Supply Company in Burlington and Williston, Lang Farm Nursery in Essex Junction, Horsford Gardens & Nursery in Charlotte, Shelburne Supermarket, and As the Crow Flies in St. Albans. For more information, contact Gina Haddock at 802-652-4533 or rhaddock@flynncenter.org.
The Flynn Garden Tour is sponsored by Gardener's Supply Company with additional support from Enman and Associates, P.C. with media support from Automaster.com and Star 92.9.  For full details about the itinerary and related information, call Gina Haddock at 802-652-4533.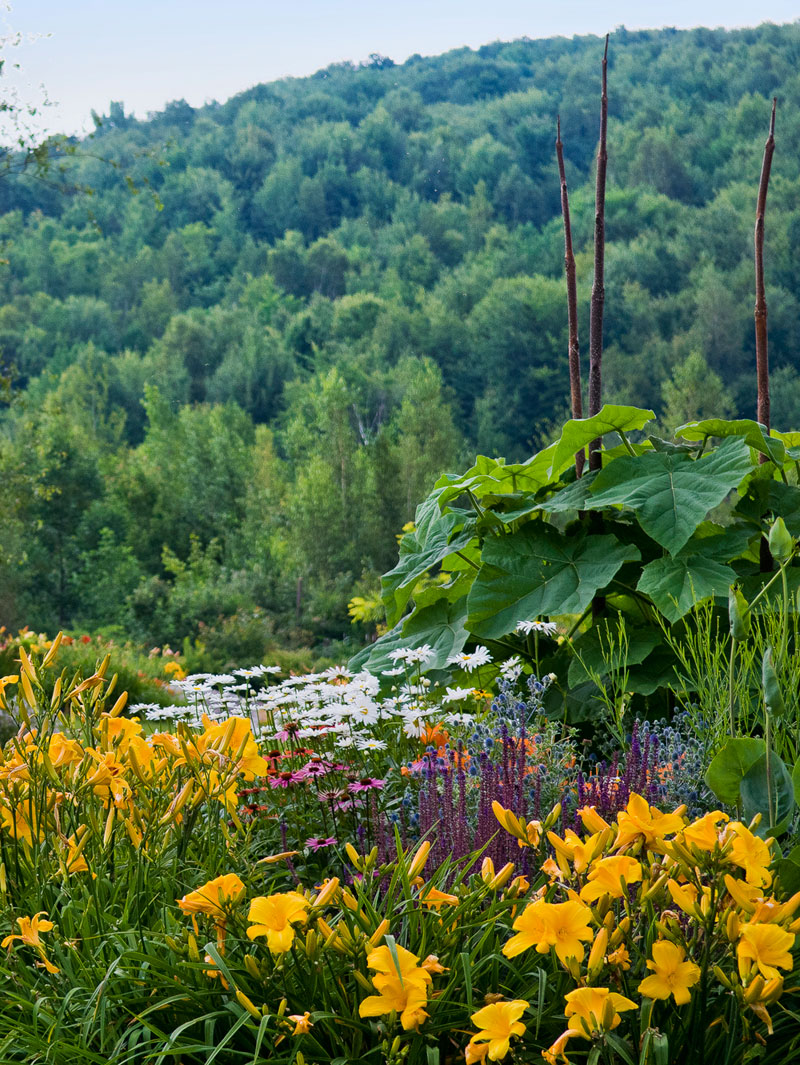 Ticket Information
The 13th Annual Flynn Garden Tour promises to inspire green-thumbed novices and well-seasoned horticulturists alike. Tickets are $35 in advance and $37 the day of the tour and include the afternoon tea. A limited number of tickets are available; the tour has sold out for the past several years, so early purchase is recommended. Tickets are on sale at the FlynnTix Regional Box Office at 153 Main Street in Burlington; by calling 802-863-5966, voice/relay calls welcome; or on line through the Flynn website at www.flynncenter.org. The FlynnTix Box Office hours are Monday-Friday, 10 am to 5 pm and Saturday, 11 am to 4 pm. Gardener's Supply Company in Burlington and Williston, Lang Farm Nursery, Horsford Gardens & Nursery, and the Shelburne Supermarket are also selling tickets.