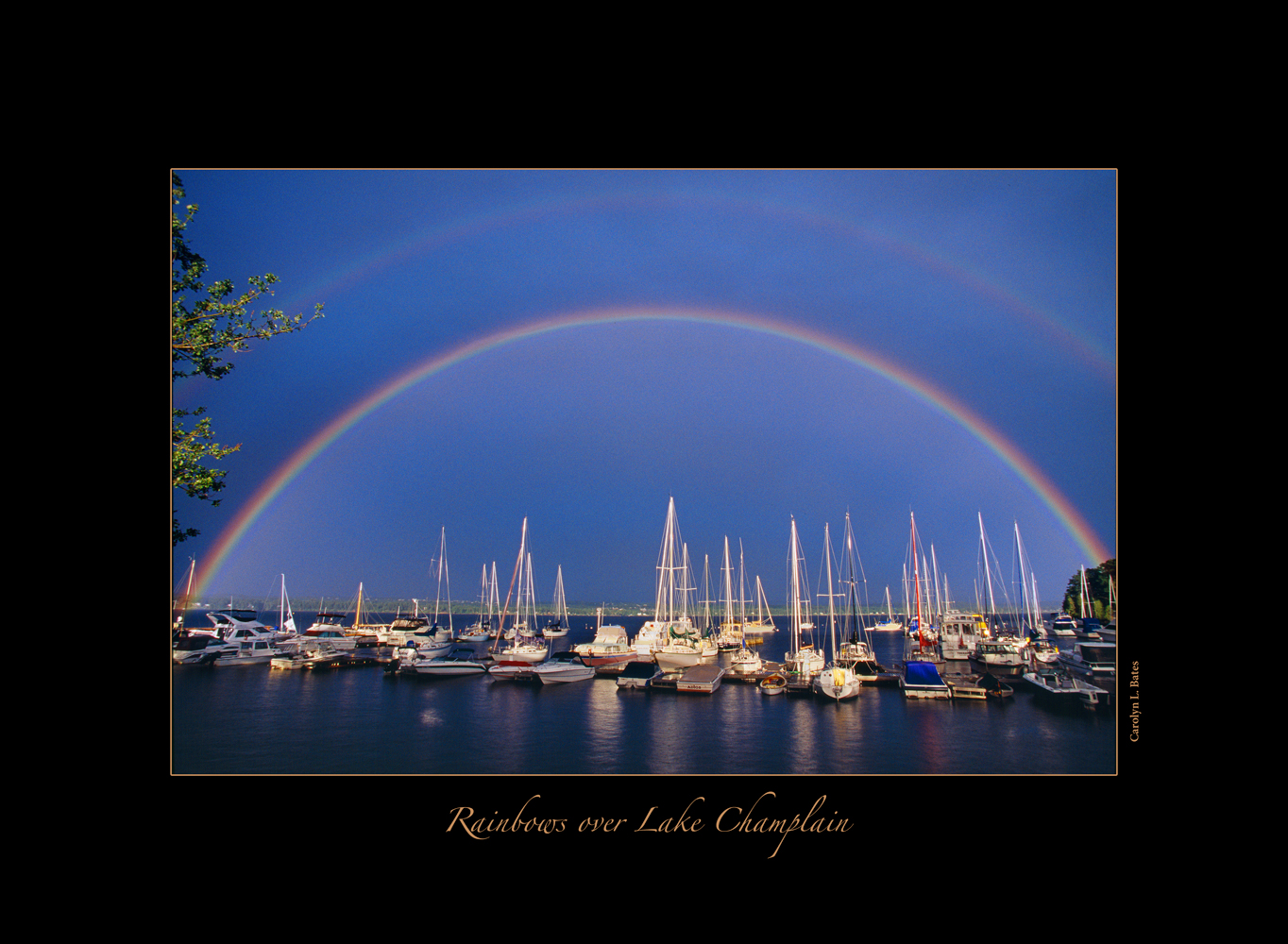 Ms Sally, my favorite dog (see my blog post "It is Ms. Sally's World") was cared for by HSCC. Therefore when Megan Stearns of Chittenden County Humane Society, chose this "Rainbows over Lake Champlain" from my website, and asked me to donate a print, of course I said, "Yes."
I am donating an 11 x 15 framed signed print for their silent auction during their "Black Cat Soiree" on Sat. Nov 19, 2011.

If you want to bid on this print, but cannot attend the "Black Cat Soiree" please order raffle/event tickets directly by contacting Megan at: megan@chittendenhumane.org or 802-862-0135 ext 15.


Below is the invitation to attend. And here is the full monte their website: www.chittendenhumane.org