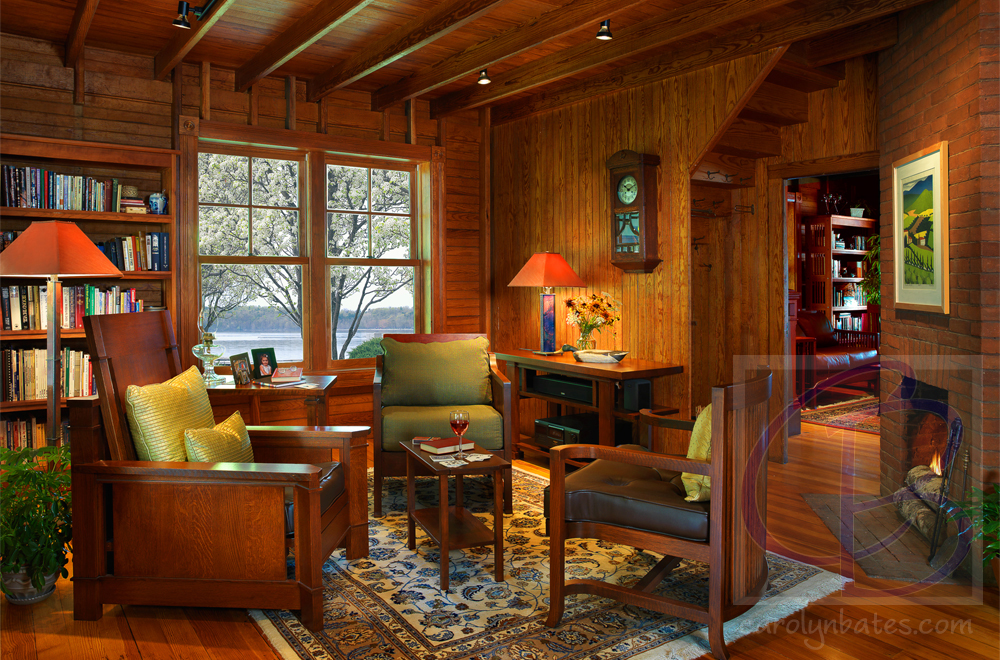 furniture by Copeland Funiture, in Bradford.
More about the Frank Lloyd Wright® Furniture Collection
Frank Lloyd Wright designed over 1,100 pieces of furniture during his long career. Working with archivists at The Frank Lloyd Wright Foundation in Scottsdale, Arizona, Copeland Furniture selects those designs that best exemplify Wright's design and aesthetic principles. Then, to protect and preserve the Wright legacy, Copeland names each piece for the client and house for which it was designed.
Under exclusive license to build the furniture designs of Frank Lloyd Wright, Copeland Furniture presents a collection of furnishings created by America's preeminent architect.
We start with Wright's original designs and measurements, solid hardwood, and superior upholstery, then employ traditional craftsmanship and state-of-the-art technology to create these heirloom-quality pieces for your home.
Find out more by visiting the Copeland Furniture website.
Read what people are saying on Facebook
Kim Roberts: "Very NICE!!!"
Mary V Tegel: "So cozy and beautifully captured, Maestro! Or is it Maestroina?"
Jean Cannon: "all that gorgeous wood!"
Lori Myers: "That is so beautifully done Carolyn!"