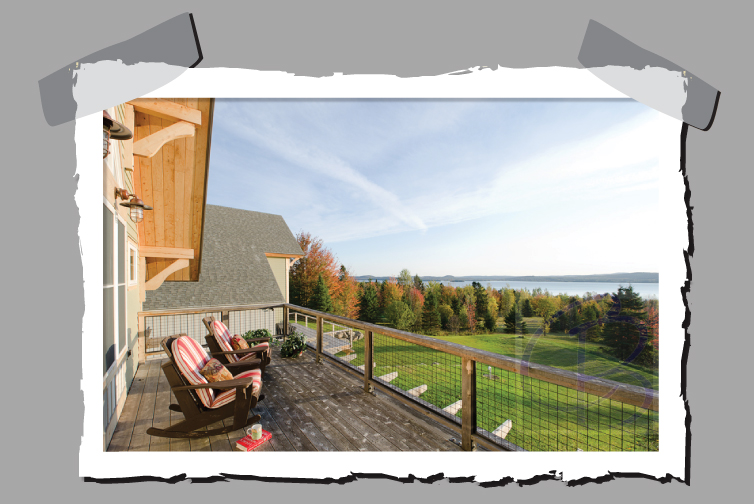 The Architect on the design of this house:
Like a lot of people in the construction industry, I spent the majority of my childhood acquiring construction skills from my father. Throughout my youth, we built half pipes, tree forts, furniture, and sometimes we even built something useful. On Sundays, we watched, Norm Abrams on "This Old House". Norm guided us through several remodels and renovation projects in my youth and my mother always supportively fueled our construction adventures. I guess you could say, that my parents nurtured my creative spirit and their guidance was instrumental in pursuing a career in architecture. As an aspiring Architect, I was eager to please my humble and proud parents, whom primarily funded my (5) year college education. When the opportunity arose, I took on the most important project of my life – their retirement home. Throughout 6 years of phased construction and countless unbillable hours, we were able to meet their budget and even remain friends throughout the process – I think. While I'm still awaiting final payment, my parents are still waiting for me to plant the money tree in the backyard of their new home. This project was the most rewarding experience in my career because I know that my parents will live happily ever after.
– Matthew, Aug 2012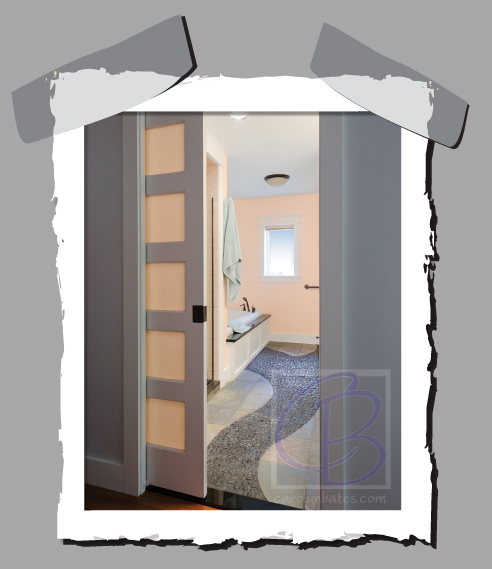 "Awesome (photos)! Thanks for remaining cooperative and open-minded. I sincerely appreciate the professionalism you exhibited and urgency by which you handled this situation…"
– Matthew Milnamow
---
As Seen in Vermont Magazine: Vermont Homes and Gardens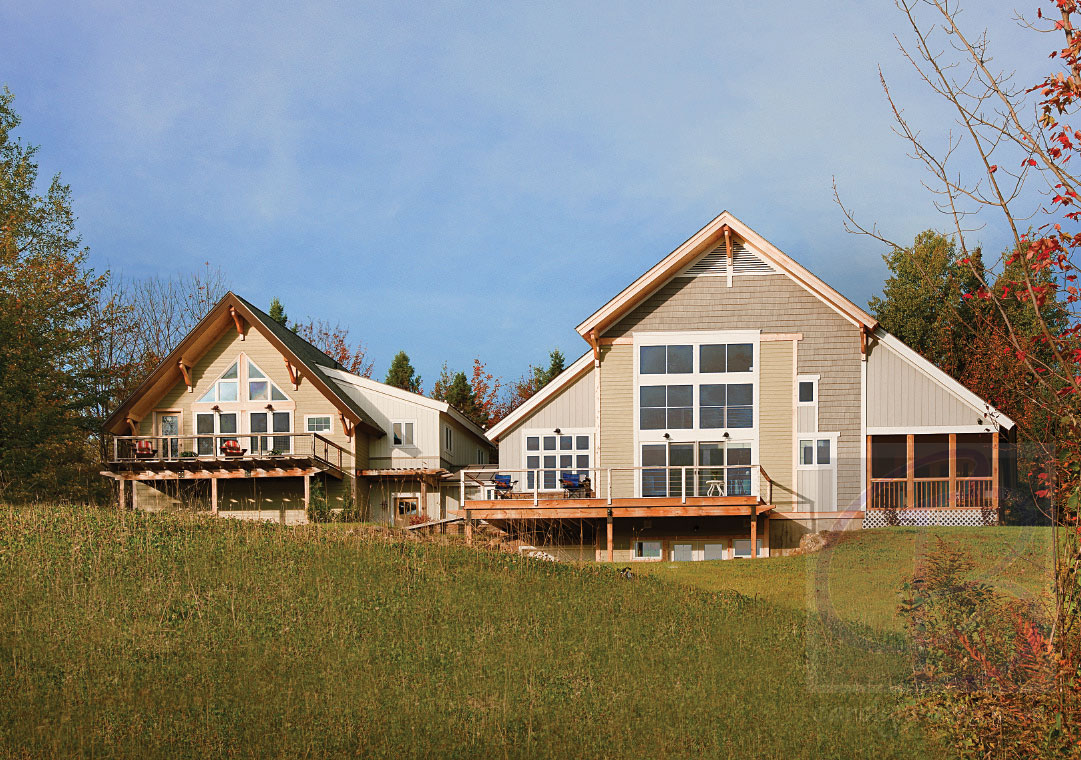 New Addition in Newport
Building with budget, retirement, and lake views in mind.
Story by Jordan Werner
Photos by Carolyn Bates
It is not every day that your parents call you up and ask you to design them a house. For most of us, we would just chuckle and remind them of many failed tree houses and childhood forts. For Matt Milnamow, though, it was a very serious request. Matt is employed by LAN Associates and has designed much more than tree houses. His parents were seeking his help in designing the perfect place to enjoy their retirement in Newport. They had grand visions of enjoying their lake views, but also had realistic plans to keep the house accessible for the future. Matt was up to the challenge.
Read the complete article by clicking here to download the PDF.
---
Matthew Milnamow wins 2012 Rising Stars Award
Each year, the funding organizations; the Junior League of Orange County, Leadership Orange and the Orange County Chamber of Commerce honor up to 40 individuals between the ages of 21 & 40 who are up-and-coming leaders in their professional and volunteer lives. Nominees must live, work or volunteer in Orange County, NY. Selection for the award is based on an individual's professional and volunteer activities, demonstrated leadership and the impact the nominee has had on their organization or community. An independent panel chooses the recipients from a diverse pool of candidates for this prestigious award. Those in attendance at this annual event acknowledge the combined influence of the many accomplished professionals in the volunteer and business sectors and the young "Rising Stars" who will continue to do great things within and for our community for many years to come.

More About Matthew Milnamow
Matthew Milnamow, AIA graduated with a Master's of Architecture Degree from Norwich University in 2000. Matthew and his wife reside in Middletown, NY, with their three year old daughter. Mr. Milnamow is a licensed architect in NY, NJ & VT and a LEED®AP BD+C. For 20 years, Matthew has assisted with the growth and management of a family owned & operated printing business – First Impressions Printing Services, Inc.. Mr. Milnamow is a 2012 graduate of the Leadership Orange program where he contributed to the successful implementation of the first annual turnkey fundraiser named, A Toast to Orange. Matthew remains active in his community and volunteers his time to various organizations throughout Orange County, most notably: a Peer Advisory Group for the Goshen Chamber of Commerce, the Orange County Citizens Foundation Placemaking Committee, the Tim Sweitzer Memorial Cup, the John S. Burke Catholic High School Building Committee and Board of Trustees. Matthew Milnamow has been employed by LAN Associates since 2004.
---
Take the Tour
Credits:
Architectural Design by:
Matthew Milnamow, AIA, LEED® AP BD+C
LAN Associates Engineering, Planning, Architecture, Surveying, LLP
252 Main Street
Goshen, NY 10924
www.lan-nj.com
mtm@lan-nj.com
845.615.0350

Windows manufactured by:
Harvey's Building Products
www.harveybp.com

Building Materials supplied by:
Poulin Lumber Inc.
Phone: 802.766.0358
www.poulinlumber.com
Contact: Frank Carbonneau, Sales
email: fcarbonneau@poulinlumber.com

Interior Painting by:
A to Z Painting
Adam Feldman
1543 VT Rte. 12 South
Northfield, VT 05663
802.279.6651