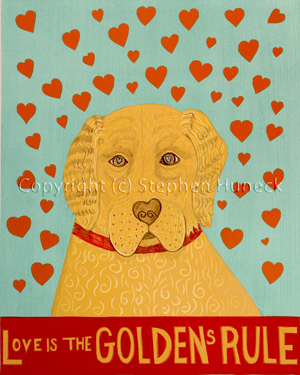 Great news from Stephen Huneck Gallery! They have an Apple App called Stephen Huneck PuzzleSpace Lite!
Stephen Huneck Puzzle space is a cool interactive puzzle for kids and adults. Its a fun way to interact and reconstruct Stephen's cover art for his New York Time's Best Selling series of books for children that are still available in print. If you like it, share it!
To be sure your Valentine gets the right message and you get the kudos you deserve we have put some of our most loving images on a one week special sale. If you haven't ordered yet you better do so today. All orders that come in today will be mailed out on Friday. All orders will be shipped out on Friday USPS Priority. Orders going to VT, ME, NY, CT, MA, and RI will most likely arrive on Saturday or Monday. Our Gallery is open 7 days a week and full of great Valentines Day Gifts.
Stephen Huneck PuzzleSpace Lite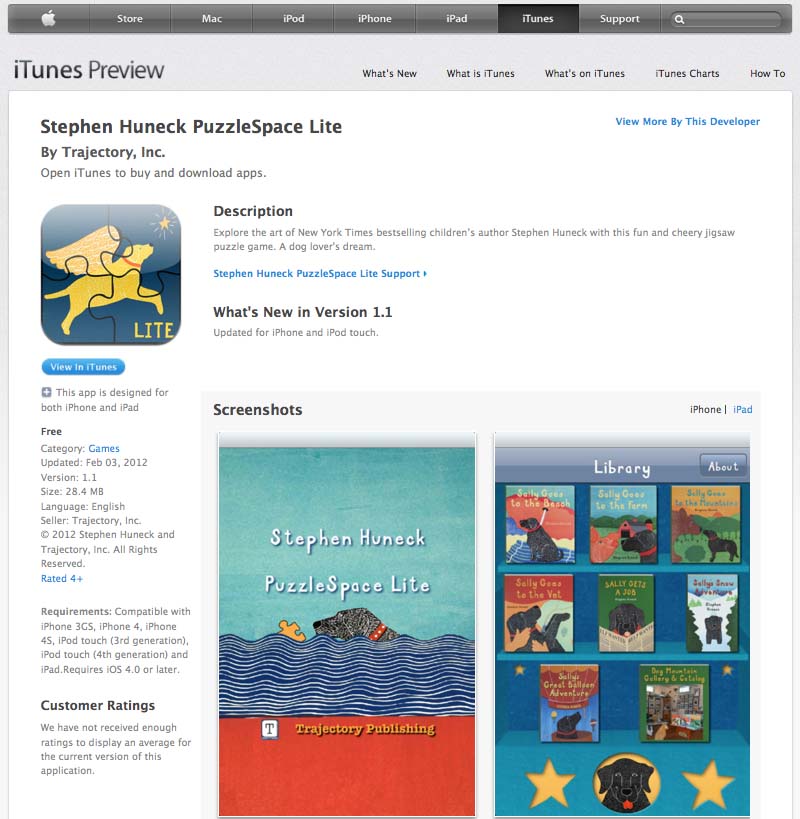 We are really thrilled to announce a partnership with Trajectory, Inc. Their founder, Jim Bryant, was a great supporter of Stephen's art and a friend of ours. (And, Jim has continued to be a great friend to me after Stephen died 2 years ago.) Anyway, Jim created this company to honor Stephen's work and for the past several months he and his really creative team have been creating apps and ebooks to bring Stephen's work to the next generation of people like ourselves that feel that special connection between ourselves and our pets. The first app is now available at Apple's app store.

Let your friends know and let us know what you think.
Useful Links:
Stephen Huneck Gallery: dogmt.com
Apple App: Stephen Huneck PuzzleSpace Lite