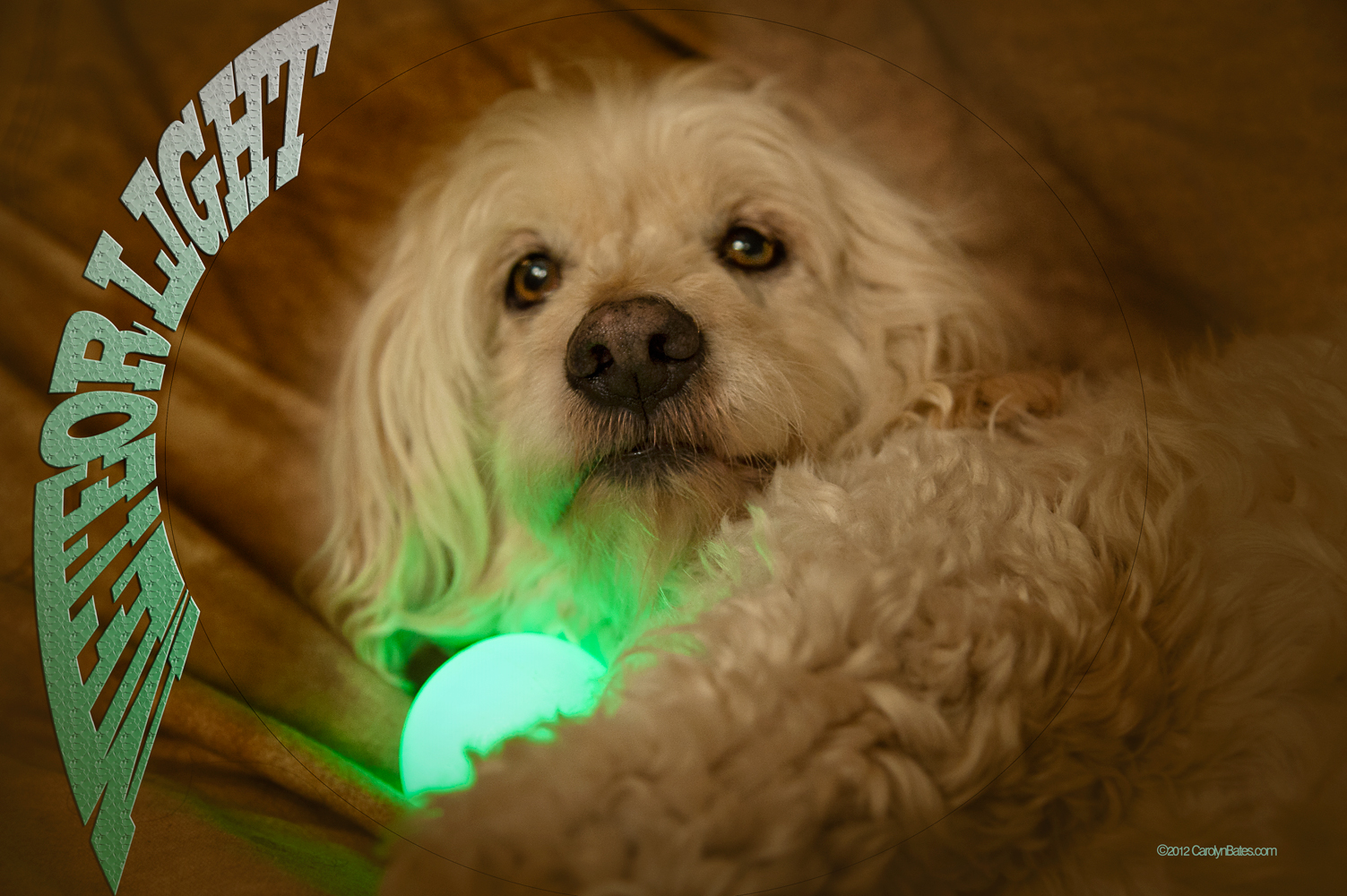 This year I bought Ms. Sally a MeteorLight for Christmas. This toy is great and as you can see, she loves it.
Whether your schedule prevents you from exercising your canine buddy during the day, or you just prefer carousing with him or her at night, our tennis ball-sized Meteorlight K-9 LED Ball is the perfect exercise toy. Push the button, the LED light begins its steady glow, and you can both see what you're doing and have fun doing it. Perfect for romps in the yard after sundown, or, if you're both craving a little socialization, take it to the dog park at night, turn it on, and watch the interested human/dog crowd form around you both! Bright, durable, and water resistant, the Meteorlight floats and comes with two long-life, easily replaced batteries. (Please note: this is NOT A CHEW TOY. Use with constant supervision. Do not leave unattended with the animal.)
There are two kinds! Check them out for yourself!
Nite Ize MTLP-08-07 MeteorLight K-9 Led dog ball, Disc-O
Nite Ize MTLP-08-03 MeteorLight K-9 Led dog ball, Blue