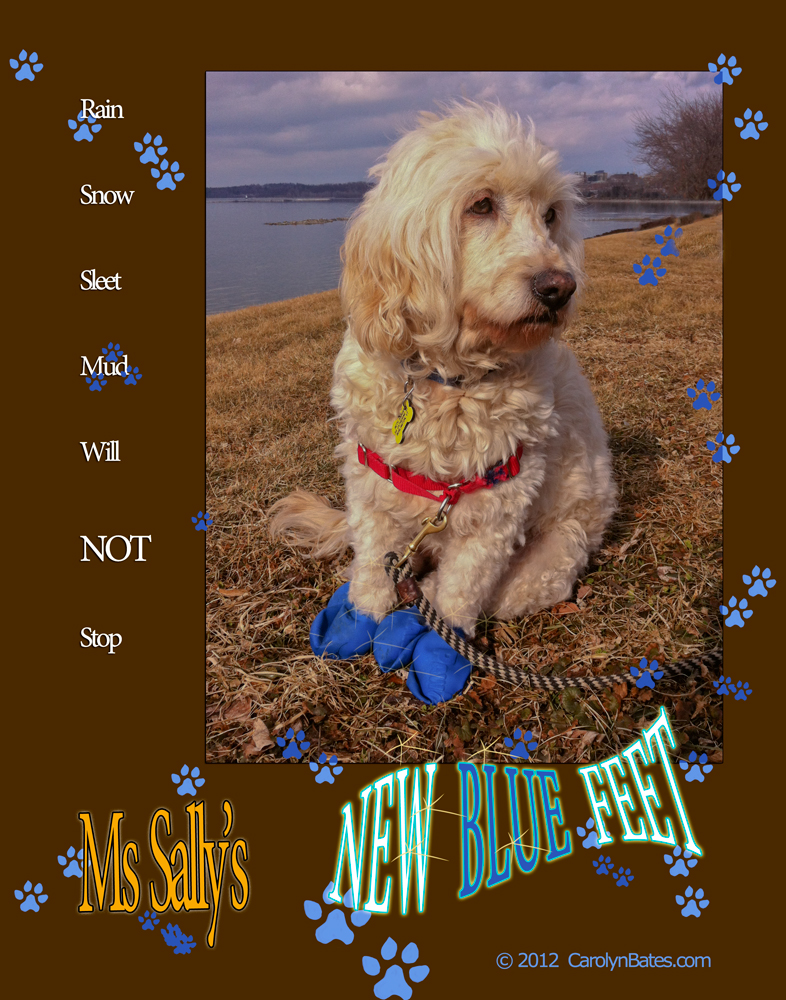 Attention All Dogs: Make sure you are prepared
Watch out for porcupines running across all dog parks.
Look around…skunks have been spotted on Caroline Street lawns.
Check to see if the mud is deep in the dog park
Check the weather for sleet. It will make walking hazardous for your feet
Today, every kind of winter weather could occur. Rain, Ice, Sleet, Hail, Snow. Best to stay INside.
Make sure that you know the weather before going outside. Here is what is happening in Ms Sally's neighborhood.
Want to see more of Ms Sally?
Look what I got for Christmas this year!
Let it Snow, Let it Snow, Let it Snow!