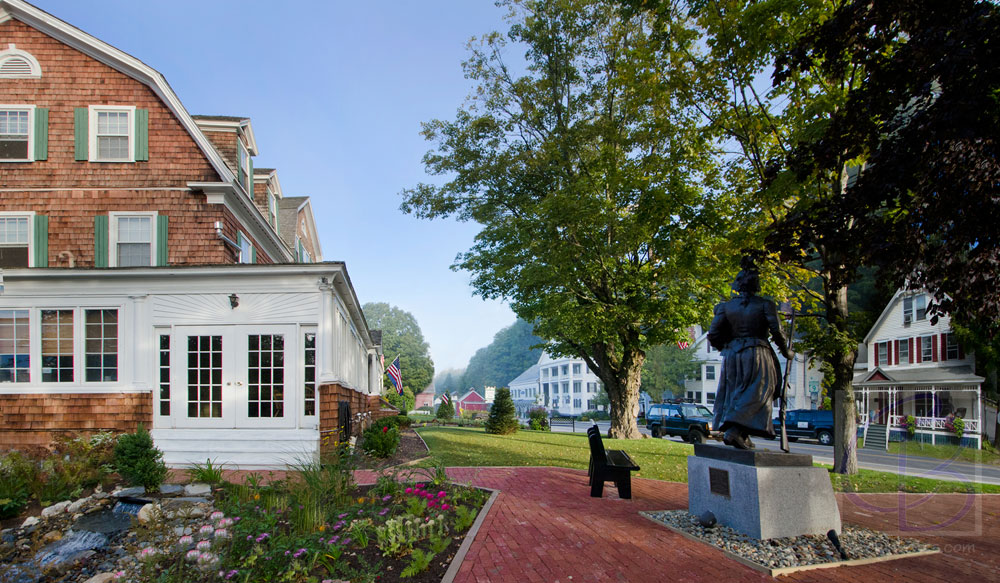 One year after the devastating Irene hurricane ruined all or part of every one of the 59 buildings in national historic registrar town of Wilmington, VT, flowers bloom in every pot, window box, and garden. With $12 million in damage, the recovery is not over yet. Buildings are still being renovated, bought and sold, and Ann Coleman, the artist who lost her entire studio, now has a floating building design by Joseph Cinoctta of Linesync, Inc.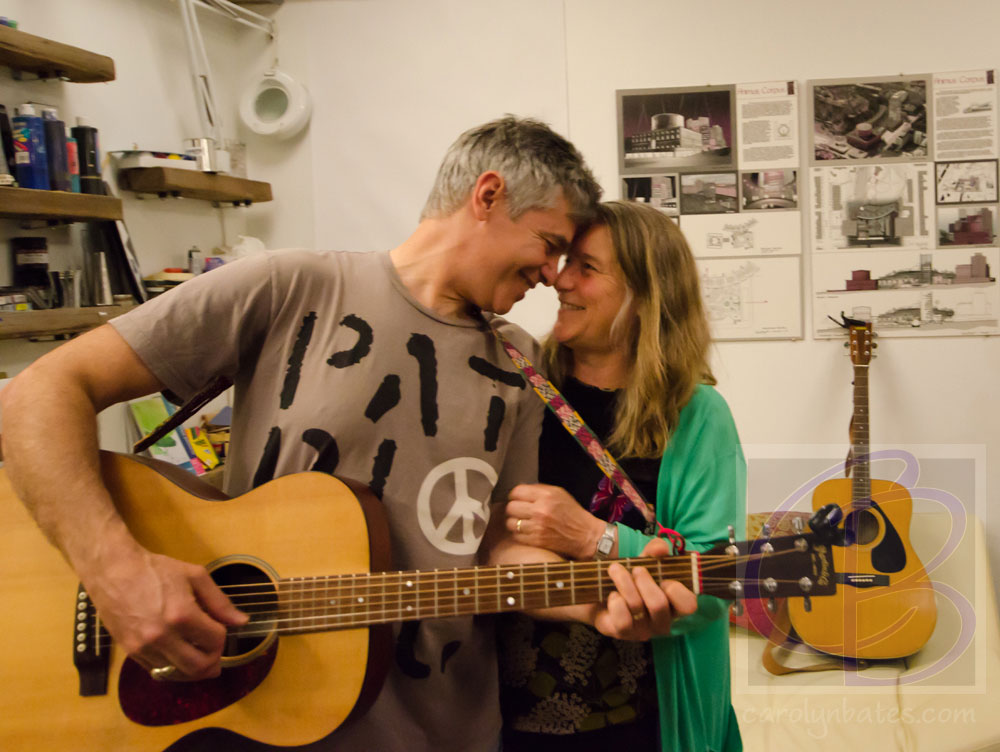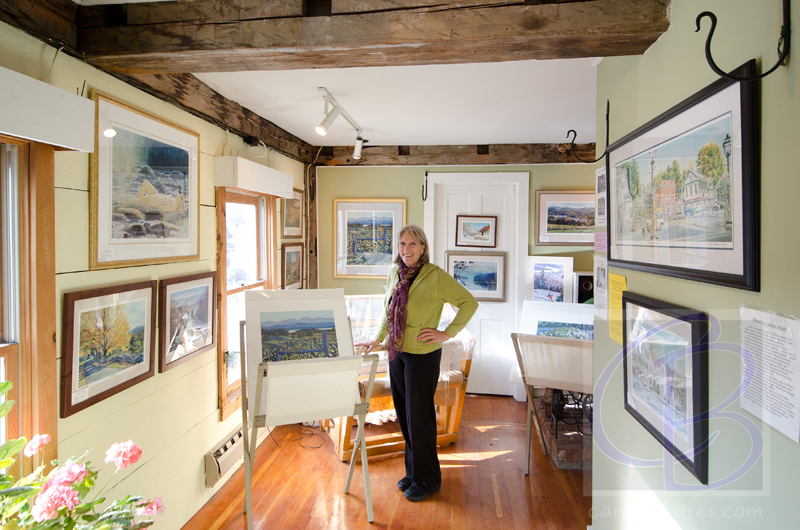 Joseph & Julie of Linesync, Inc. (left) Artist Ann Coleman and her work.(right)
For more information about the devistation that Irene left behind, read some of my earlier blog posts.
WILMINGTON, VERMONT: Recovering from Irene 1 year later.
From The Devastation of Irene Emerges Hope for Rebuilding Vermont
Bringing Wilmington Vermont Back to Life
The Past & Present: Wilmington, Vermont
Continuing to Look at the Devistation in Vermont
Helping Families in Wilmington, VT