When I come across a great blog like this, I just need to share it!
Check out this post by "The Traveling Blonde."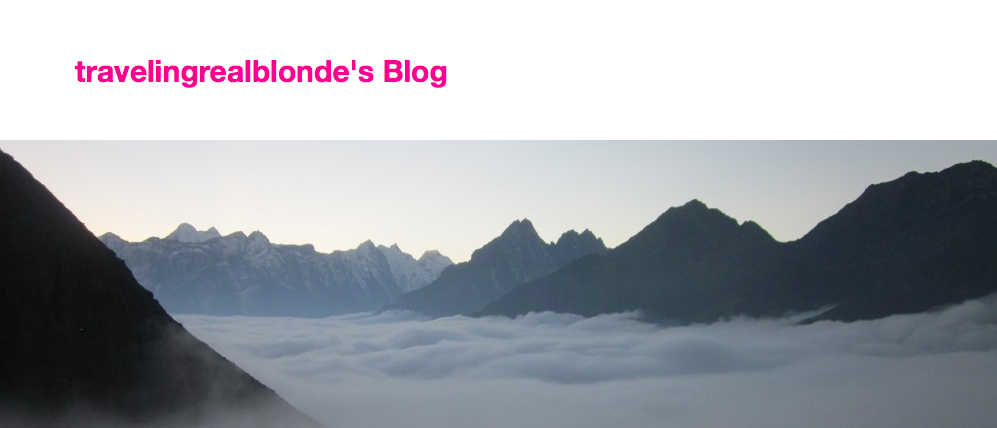 Takin' on Thailand with Mom, Dad, and Santa
Before the end of the program SIT gave us the return-to-civilization-culture-shock schpele, which I ignored because A. I wasn't returning to the States just yet and B. I'm a devout consumer who loves all things material. I practically ran to the duty free store in the international airport to douse myself in some Chanel No 5°. What I was not prepared for was my first sighting of legs. And not just knees mind you, this woman had on shorts that went just past her crotch. I stared at her with confused incredulity: "You're in an airport looking like THAT?" Then I had to whip my head around to do a double take on a man in a tank top with exposed chest hair. As we meandered through customs, I blatantly gaped at female after female who all had flawless skin and gorgeous eyelashes: "How do they DO that?" The word "makeup" seemed to ring a bell. Unfortunately, I was in frumpy Merrills and yesterday's unwashed clothes. I felt like the new kid who wore all the wrong clothes to their first day of class.