Wilmington Pulls Together To Bring Its Historic Downtown Back To Life
Vermont B/A
A year and a half ago, Tropical Storm Irene ravaged many Vermont towns, including Wilmington. By January 2012, the Wilmington Fund VT was established and hard at work.
Tamara and Dan Kilmurray, longtime second home owners, felt the losses and destruction of Wilmington's village viscerally. Throughout the cleanup process, in which they physically contributed, they discussed what could be done on a long term basis. Dan communicated with Deborah Emmet Pike, another second home owner, and Deborah put Dan in touch with Julie Lineberger of LineSync Architecture, and together they organized a group of volunteers—including other second home owners and a representative from Mt. Snow—to create a long term difference.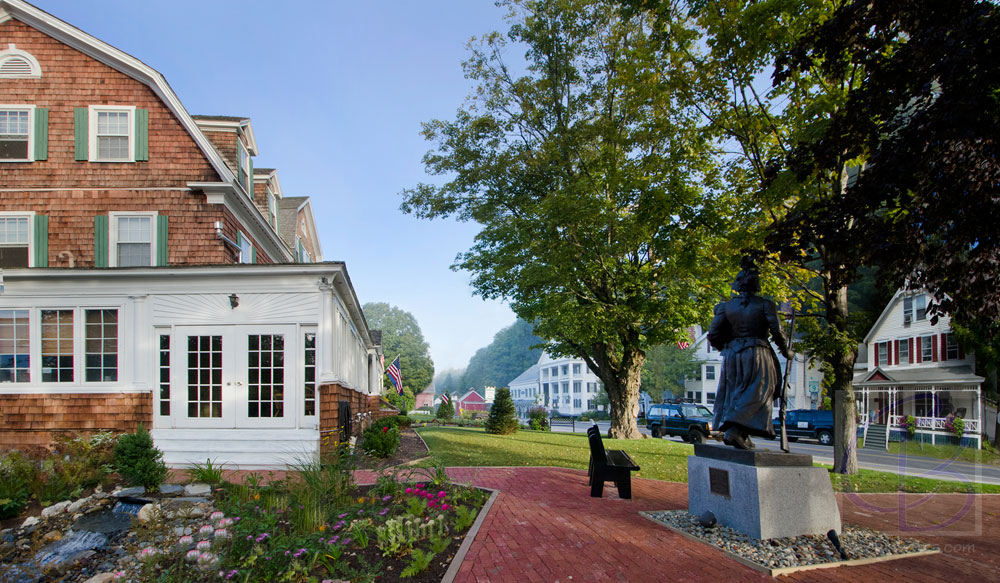 Read the full article by downloading the PDF.
---
More About Wilmington:
WILMINGTON, VERMONT: Recovering from Irene 1 year later.
From The Devastation of Irene Emerges Hope for Rebuilding Vermont
Bringing Wilmington Vermont Back to Life
The Past & Present: Wilmington, Vermont
Continuing to Look at the Devistation in Vermont
Helping Families in Wilmington, VT
Historical Society of Wilmington – wilmingtonhistoricalsociety.com
Deerfield River Valley Human Web – drvhumanweb.org
Friends of the Valley Bowling Alley Rebuild on Facebook.