Everything is Illuminated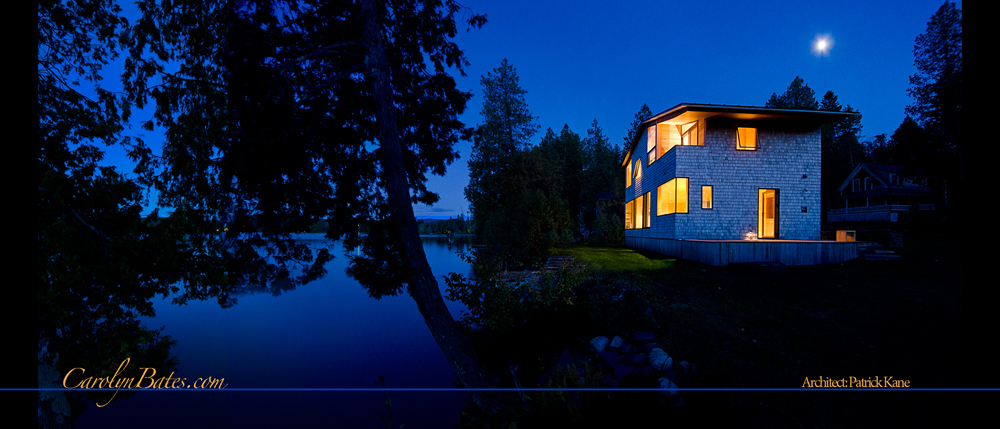 ** UPDATE**
This home will be one part of a 30 image display at the national AIA convention for 2013
---
** UPDATE! Home seen in Vermont Magazine! **
"Un-insulated Innovation"
A lakefront camp that makes the most of the summertime in the tradition of the good old days.
Vermont Magazine • Story by Jordan Werner • Photos by Carolyn Bates
It is often a mistake to make camps year-round [in terms of use]," states Patrick Kane. Patrick, an architect for Kane Architecture of East Hardwick, Vermont, wanted to avoid that mistake while he was designing this lakefront camp in the Northeast Kingdom. He set out to design a building that would be completely seasonal, connected to the outdoors, and essentially a balance between a classic-style building and one with a modern, innovative design. The camp's owners had grown up spending their summers near this property and on the same lake. They were hoping to build a house that would remind them of their childhood visits and give their children a place to enjoy the same experiences in a rustic, inviting setting. Because they had grown up spending only the summertime in Vermont, the owners agreed with Patrick—they had no plans to spend time at the house in the winter, and it would seem strange and unnecessary to build the house with any notion of four-season use in mind.
Read the full article and download the PDF.
---
About Kane Architecture:
Kane Architecture provides a full range of architectural design services including programming, space planning, interior design and landscape architecture. The firm provides complete design, construction and bidding documentation and contract administration services. They work with clients tailoring designs to fit their programmatic and financial needs. A unique team of talented engineers and consultants is created for each project. We promote the use of regional materials, high energy efficiency standards and green technologies to maximize long-term affordability and aesthetic impact.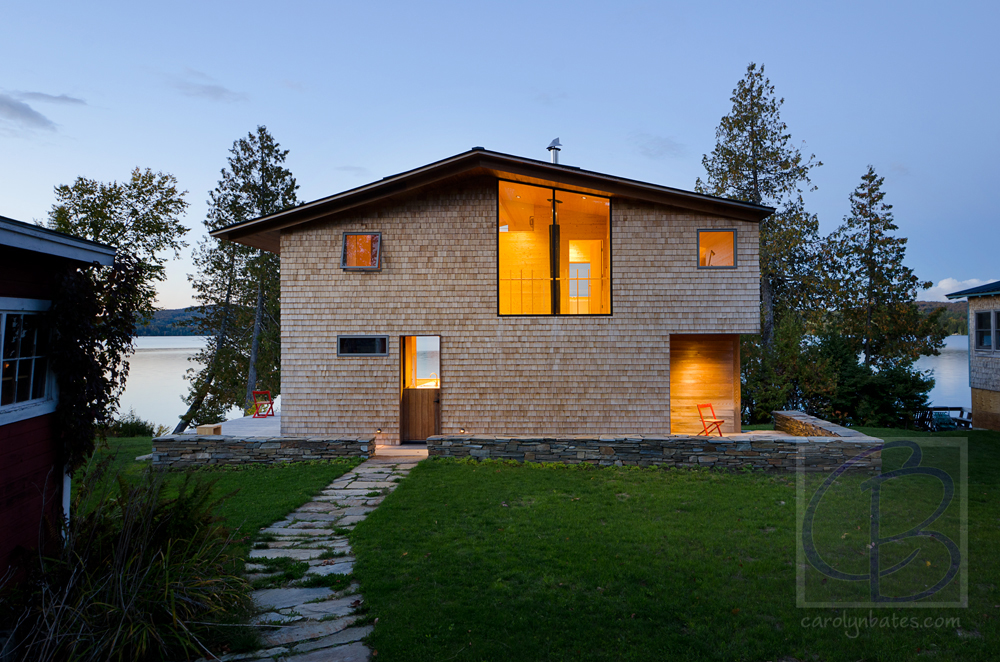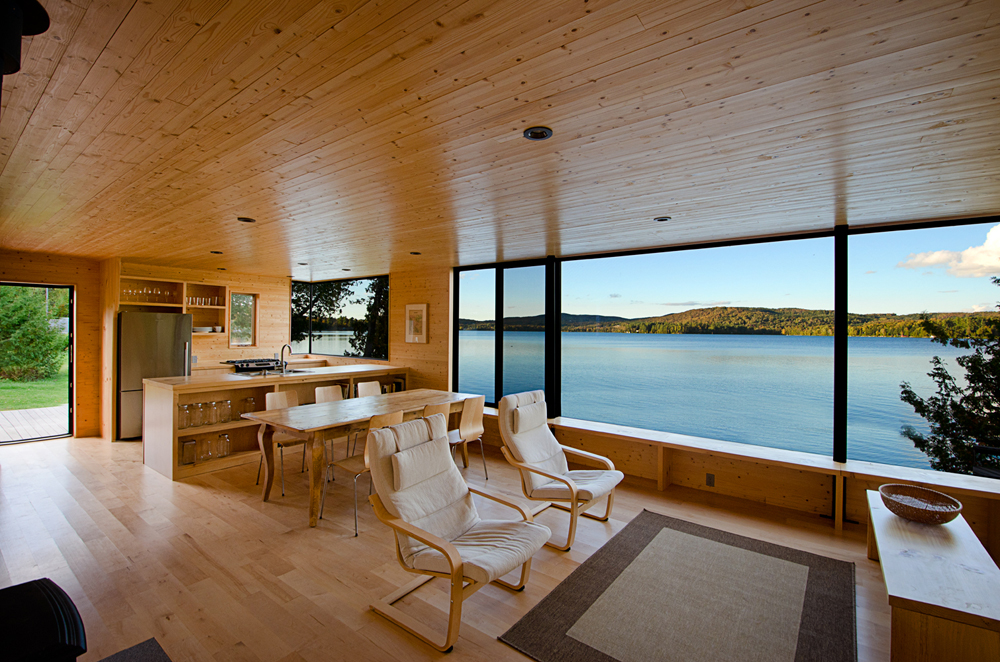 Vermont Office
Patrick Kane, Architect
P.O. Box 2, 1055 Hardwick Farms Road
East Hardwick, Vermont 05836
Phone: 802.472.5934
pdkane@comcast.net
kanearchitecture.com
---
Flip through all the images from this project!
---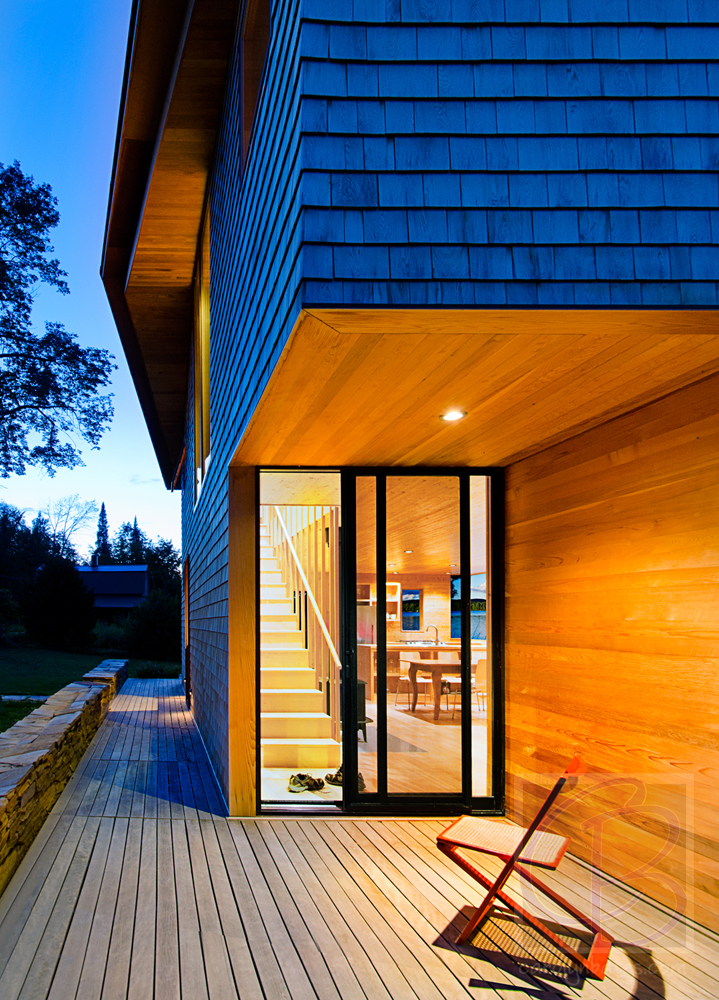 "Beautiful! Where is it located?" -Todd Leach, Builder
"WOW, Carolyn!! Amazing!! Where is this?" -Andy Duback, Photographer
"Beautiful. thanks" -Paula Routy, Publisher
"Talk about waiting for the perfect moment…nice!" -Chris Ambrose, Ambrose Custom Builders, Inc .
"…that's magical. thanks for sending it." -Iva Kravitz, PR Firm
"Yes, this is lovely! Where is it? …" -Liz Pritchett, Architect
"Absolutely wonderful shot Carolyn!" -Milford Cushman, President and Designer
"I'd love to stay there! Gorgeous shot Carolyn." -Anita Socinski, Stone Designer
"Carolyn … beautiful shot … way to go." -Rolf, Architect
"Wow! Amazing." -Phil Jordan, Editor at Vermont Magazine
"How PERFECT!" -C. Stuart White Jr., AIA, Architect
"Beautiful!!! I hope he enters it." -Carol Miklos, Executive Director, AIA Vermont