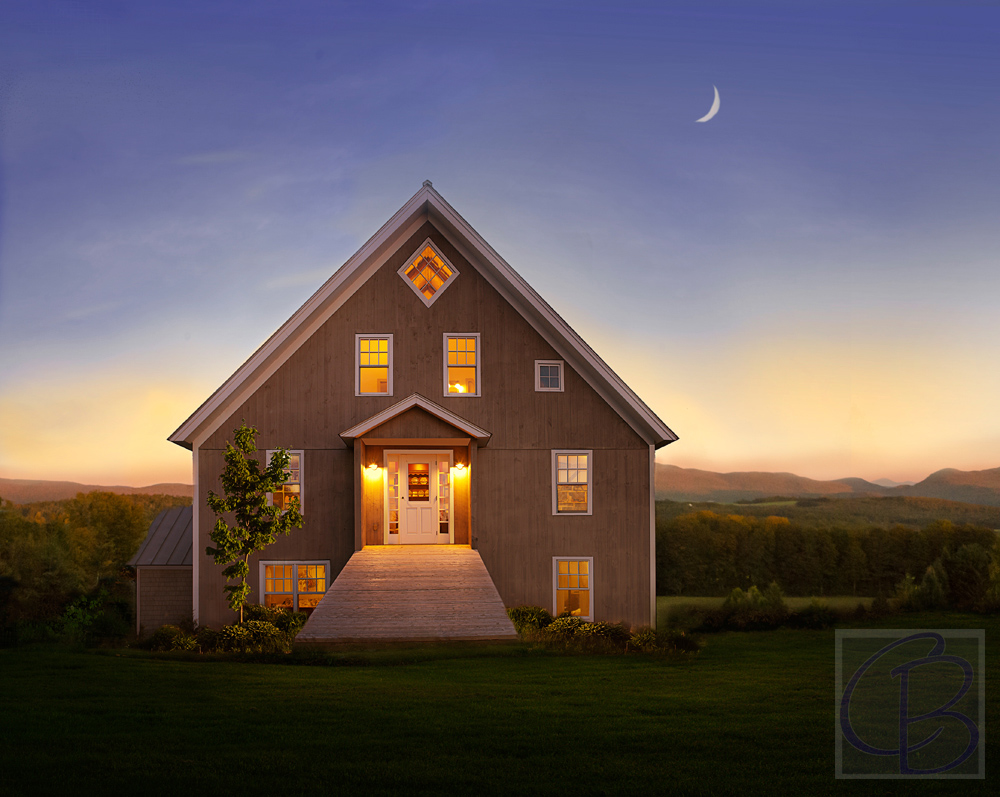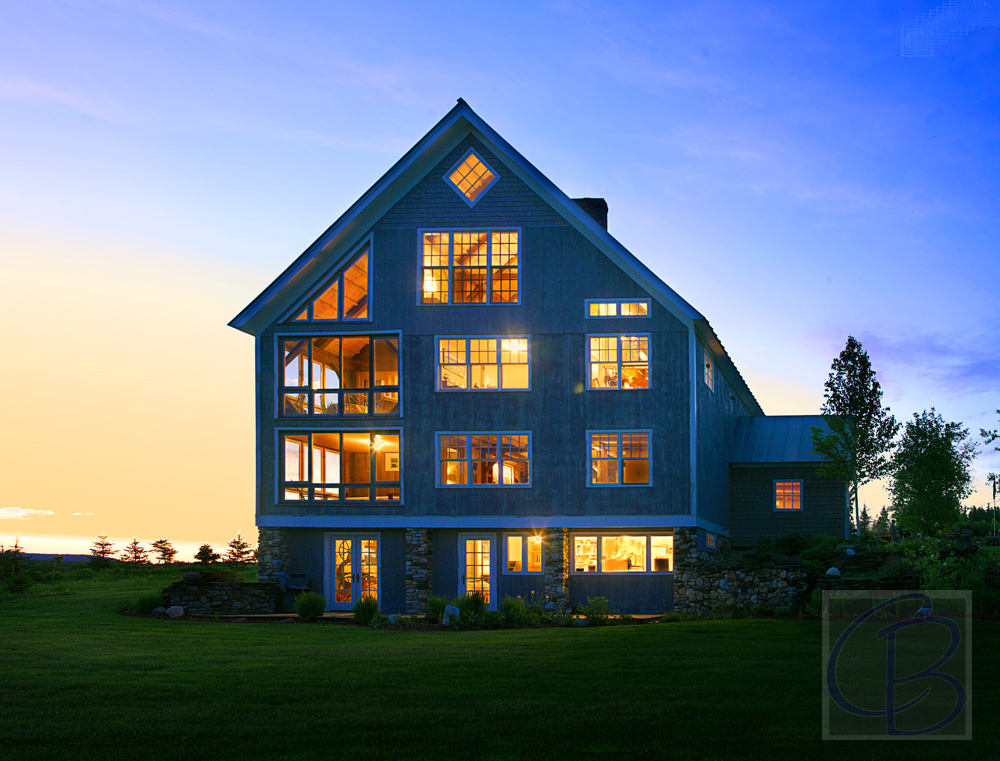 DESIGN NEW ENGLAND
Barn and Raised
Not just for collecting, some antiques can be re-purposed for human habitation
Written by Regina Cole • Photographed by Carolyn Bates • November/December 2013
Dan and MJ Davis live in a renovated Vermont barn, an antique structure that provides everything the couple ever wanted in a home: space, light, warmth, comfort, and a stellar view. But converting a farm building for reuse was not their original intention. "We wanted to buy a piece of property and build on it," says MJ. "We were taken with the land and its beautiful view." An old hay barn just happened to be there. "We noticed the For Sale sign on the side of a barn," she says. "We looked at each other and said, 'The barn would make a cool house.'"
That is how a couple that set out to live in a brand-new building came to call home an old structure that has been used for hundreds of years.
"We were intrigued with the idea of using existing space rather than building something new," says Dan, who heads up Cutting Edge Energy Systems, a company in West Burke, Vermont, that sells Austrian wood pellet furnaces. "It would combine the benefit of a new house with that of an old frame, which is a true antique."
To read more Download the PDF of the article.