NEFCU (New England Federal Credit Union) September Newsletter:
New Shelburne Road Branch is Open!
Same trusted service in a state-of-the-art facility
With the opening of our new branch, NEFCU has redefined the in-branch banking experience. Everything about our new facility has been designed to make it easier – and more enjoyable – for you to connect with the people, information and resources you need to manage your finances.
At the center of the space are member service stations where our representatives are available to answer questions and make sure you find what you're looking for.
If you need assistance with a transaction, the teller counter is nearby. If it's information you seek, you have several options. information you seek, you have several options. A member information center contains a wall of iPads where you can research our products and services, a laptop that lets you connect to NEFCUOnline, and an interactive touchscreen kiosk with a wealth of financial information.
If you want to talk to a representative from our Commercial Loan Department or NEFCU Financial Group, step into the video conferencing lounge where a live video feed lets you meet with NEFCU experts regardless of location.
Outside, the new branch features greater access as well, including drive-up and walk- up ATMs, and a drive-up teller.
The new building is designed to make it easier to interact with our friendly and knowledgeable staff. We encourage you to stop by and say hello next time you're in the area.

On Tuesday, August 6, 2013, New England Federal Credit Union (NEFCU) held a grand opening and ribbon-cutting ceremony for its new branch at 1000 Shelburne Rd. in South Burlington. Groundbreaking took place on October 22nd, 2012. The 3,900 sq. ft. branch was designed by Freeman French Freeman architects. Stewart Construction served as general contractor for the project.
The building was designed and built to exceed LEED standards, and LEED certification is pending. The branch incorporates a number of innovative features, including a touch-activated kiosk and iPads in the lobby, and video conferencing to access additional services from our main branch.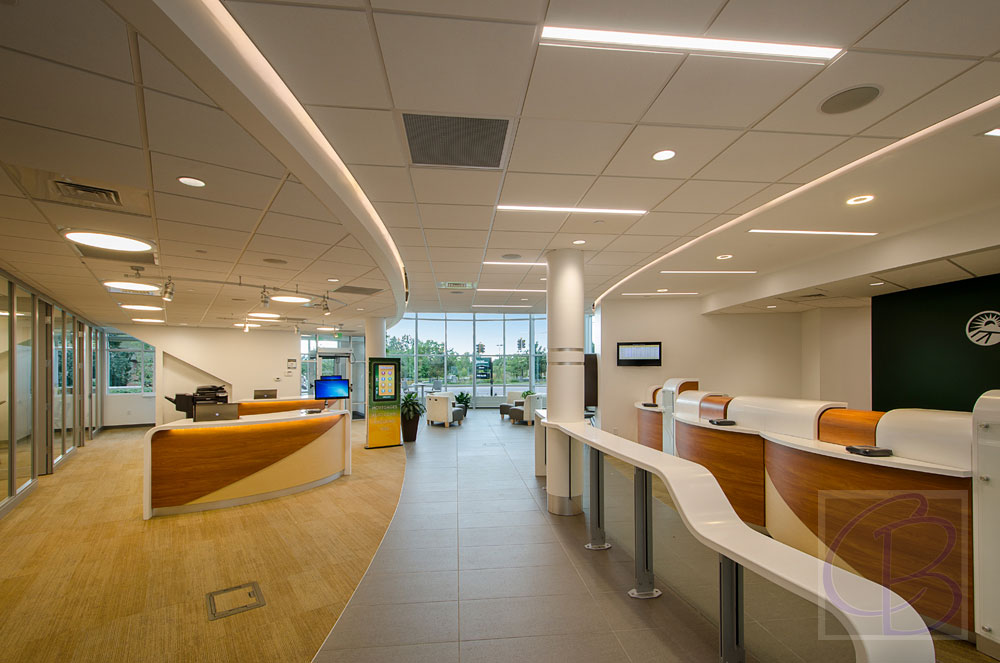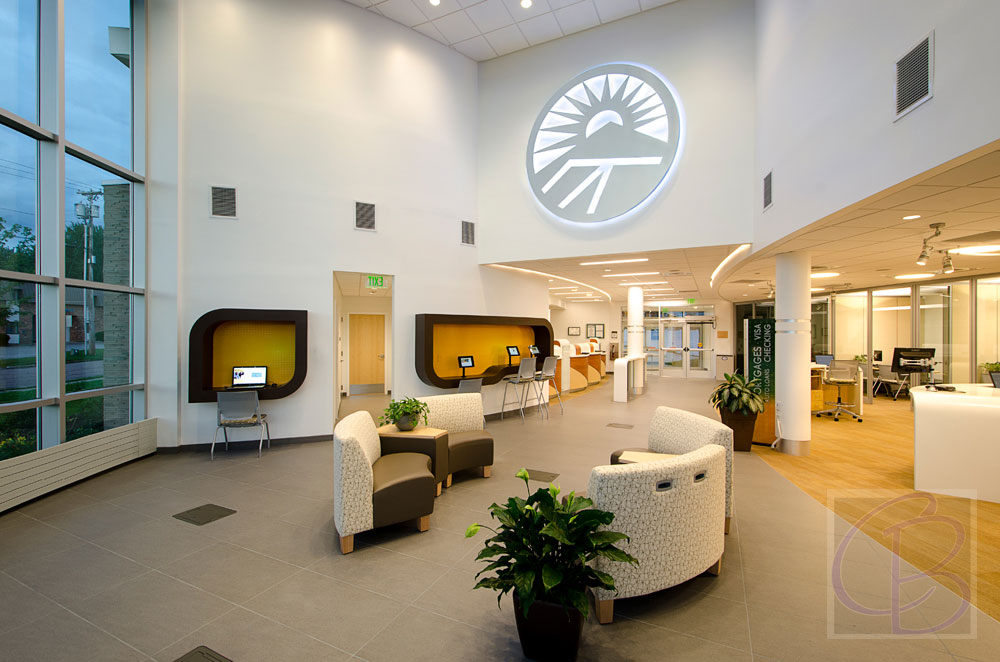 About the Architect

Freeman French Freeman
Who We Design For
Freeman French Freeman is a firm rooted in Vermont's architectural history with a positive reputation for design throughout Northern New England. Our designs bridge the past and future to create architectural solutions that will endure for years to come – from Health Care and College & University to Historic Renovation and Transportation.
What We Believe
Our passion for design excellence promotes sustainability, economic viability,
and unique projects. Our approach balances the client's program, budgets, and Architectural aesthetic. We connect with our clients and exceed their expectations through collaborative partnerships with engineers and specialized consultants.
Our office environment promotes continued professional growth, use of advanced technologies, and work flexibility. Freeman French Freeman's values include teamwork, dedication, and trust. Encouraging interactive collaboration and the exchange of ideas allows us to foster a true team spirit. Many times we assume different roles and responsibilities to make our projects excel.