I "found" this post in ane email blast and had to share it. What a great illustration!
world-architects: Found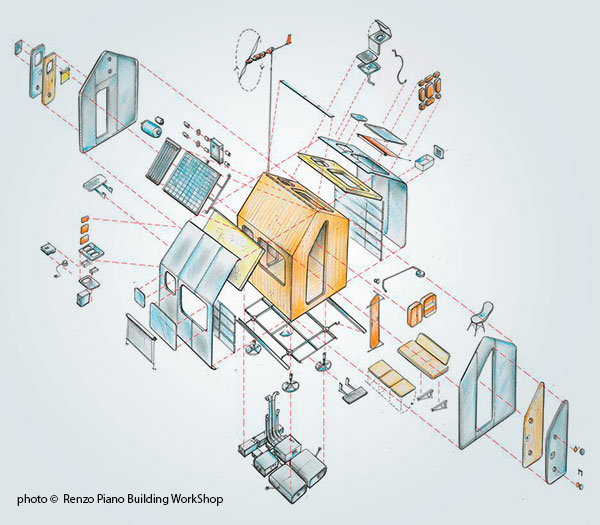 Photo: Renzo Piano Building Workshop, courtesy of Vitra
Diogene – Diogenes of Sinope was an Ancient Greek philosopher who rejected the amenities of civilized life by living in a barrel in the Agora of Athens. Over 2,300 years later, his name is being used for a 6-square-meter (64-square-foot) living unit designed by Renzo Piano Building Workshop with Vitra. As this exploded axonometric illustrates, "Diogene" is hardly as spartan as its namesake; it receives power from PV cells, collects rainwater, and includes a composting toilet, not to mention a shower, folding table, and pullout sofa. A "Diogene" prototype was on display at the Vitra campus as part of Art Basel, and the unit could be available from Vitra as early as 2014.
Do you like this post? Check out more on www.world-architects.com