A story of how one resident that began the long process of rebuilding after Irene flooded her home and left Wilmington VT devistated.

Story by Nancy E. Berry • Photos by Carolyn Bates
August-September 2013 • www.oldhouseonline.com
One doesn't often associate hurricanes with Vermont, but on August 28, 2011, the town of Wilmington—a picturesque, National Register-listed village on the southern edge of the state—was hit by the after-effects of Hurricane Irene. More than seven inches of rain fell between sunrise and sunset, causing the Deerfield River to spill over its banks and into the surrounding streets and houses.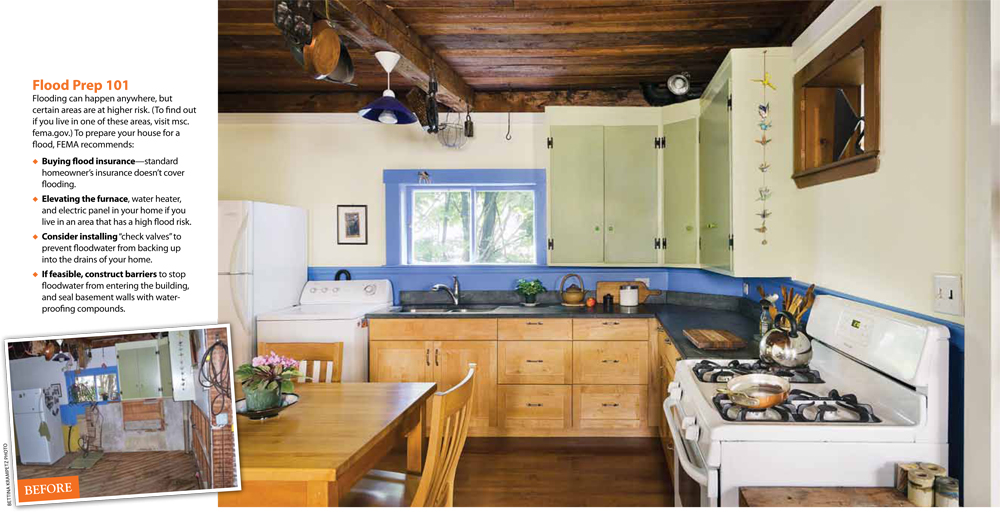 "There hasn't been a natural disaster like this since the flood of 1938," says Joseph Cincotta, a local architect and volunteer first responder. That flood washed away countless bridges, roads, and railroads; in similar fashion, Irene caused roaring river waters to take down trees and utility poles, wash out roads, and sweep propane tanks and even cars down streets.
Joseph volunteered to assess damage to the town's historical buildings. His first visit was to neighbor Bettina Krampetz to survey her modest 1890s Italianate cottage, which is bordered by the Deerfield River and Beaver Brook. At 7:30 a.m. on the day that Irene struck, the river began to rise above the flood plain. "By 10:30 a.m., the water was halfway up the basement stairs," Bettina says, "and I knew it was time to go."
Read the complete article by downloading the PDF. Click here.