When I found out about "The Summer of Walter Hacks", I was excited to find out how I can see this film. George Woodward is very very funny, natural talent.
Watch the Trailer!
About the Film: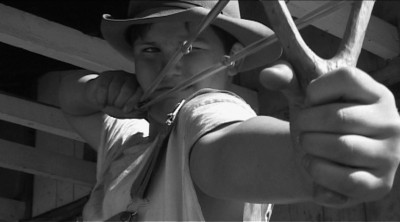 The rural world of the early 1950s represented hard work and hard lives for many. In the Northeast, there were tens of thousands of working farms. Each remote community featured a singularly unique cast of characters; and as roads were mostly dirt and narrow (and personal wealth was nearly non existent) access to and from distant places was severely limited. Though rural electrification was slow to come into many areas, radio was the primary source of news and music and the local movie theater provided WESTERNS.
Walter and older brother Clifford Hacks live with their troubled father on a hillside farm at the end of a dirt road on Hacks Mountain. In this part of American history, every country boy's summer was supposed to be idyllic – but eleven-year-old Walter is forced to grow up fast after a tragedy takes place. Walter and Clifford continue to work the farm, with Walter finding unexpected intrigue and adventure on his bicycle (horse)—with his cowboy hat and his side-kick Margaret.
As time progresses, the boys' summer begins to slowly unravel, revealing a series of gritty events that challenge Walter's youth and innocence as well as his ability to trust. As the days grow shorter, the stark realities of the adult world close in on the brothers, leading Walter to his own HIGH NOON.
About George Woodard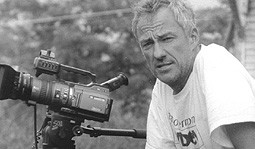 DIRECTOR/CO-WRITER: George Woodard is a Vermont Dairy Farmer with a SAG card. George spent several years in Los Angeles honing his acting skills on stage and film until he decided to return to Vermont to operate his family's farm. He realized that he could create theater events in Vermont just as effectively as in California. During this period, he created the Woodchuck Theatre Company (WTC), which featured numerous regional productions. "Pasture Productions" is the independent film part of WTC.
His film roles have been featured in "Timechasers", an Edgewood Studios/David Giancola film; Edith Wharton's novella "Ethan Frome" with Liam Neeson, Joan Allen and Patricia Arquette (Miramax Films), Anthony Hall's "Mud Season," and Nora Jacobson's "My Mothers Early Lovers" and "Nothing Like Dreaming." Television and video credits include "Rescue 911," and "Unsolved Mysteries." He, his son Henry and his family's farm were featured in "America's Heart and Soul" (Buena Vista). "The Summer of Walter Hacks" was gleaned from his thirty-plus years of farming, theater and film experience.