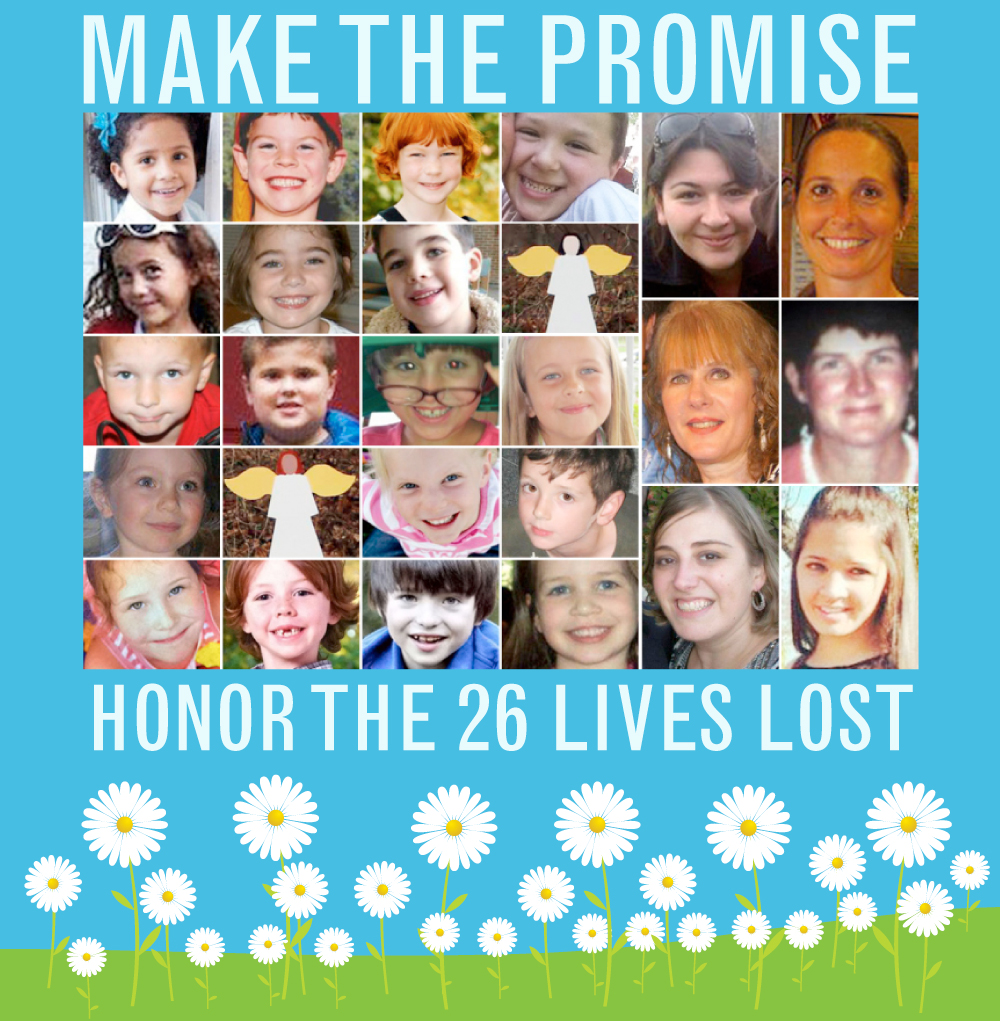 Sandy Hook Promise
Here's the full petition:
Make the Promise
I Promise to honor the 26 lives lost at Sandy Hook Elementary School.
I Promise to do everything I can to encourage and support common sense solutions that make my community and our country safer from similar acts of violence.
Sign here: www.sandyhookpromise.org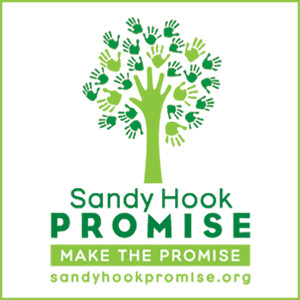 ---
Newtown High School Students Make the Sandy Hook Promise
---
About The Sandy Hook Promise
SANDY HOOK PROMISE
Sandy Hook Promise (SHP) is a non-profit corporation created by members of the community of Newtown, Connecticut in response to the shooting on December 14, 2012, at the Sandy Hook Elementary School, which killed 20 children, four teachers and two administrators.
A PROMISE IS BORN
There was a gathering of people in Newtown. It was in someone's kitchen, and it was filled with friends and neighbors who knew they needed to be together. Gradually, as they spoke, they also realized something else. They understood that they had a responsibility. To honor the kids and teachers they'd lost, as well as the survivors. They promised to do whatever they could to not let this tragedy stand as just another in our country's history.
WITH EVERY HUG, A PROMISE
The first mission of SHP is to support the families of the victims, the survivors, first responders and teachers and staff of the school as well as the community of Newtown, ("our community") by providing financial and service support and assistance whenever possible and for as long as it takes for each individual to heal.
THE PROMISE OF COMMON SENSE
Moving forward, the SHP mission is to work to identify and implement holistic, common sense solutions that will make our community and our country safer from similar acts of violence through education, outreach and grass-roots discussion. SHP believes the time has come to enter into these discussions with equal parts of Love, Compassion, and Common Sense.
THE PROMISE, THIS TIME, OF REAL CHANGE
This is the time. The time to stand up and say that our society should not live under the threat of this kind of violence. Sandy Hook Promise is committed to making Newtown be remembered as the place where we came together both as a community…and as a nation, and decided that we must do everything we can to prevent tragedies like this from happening again. Let Newtown go down in history as the place where real change began.
---
Learn More