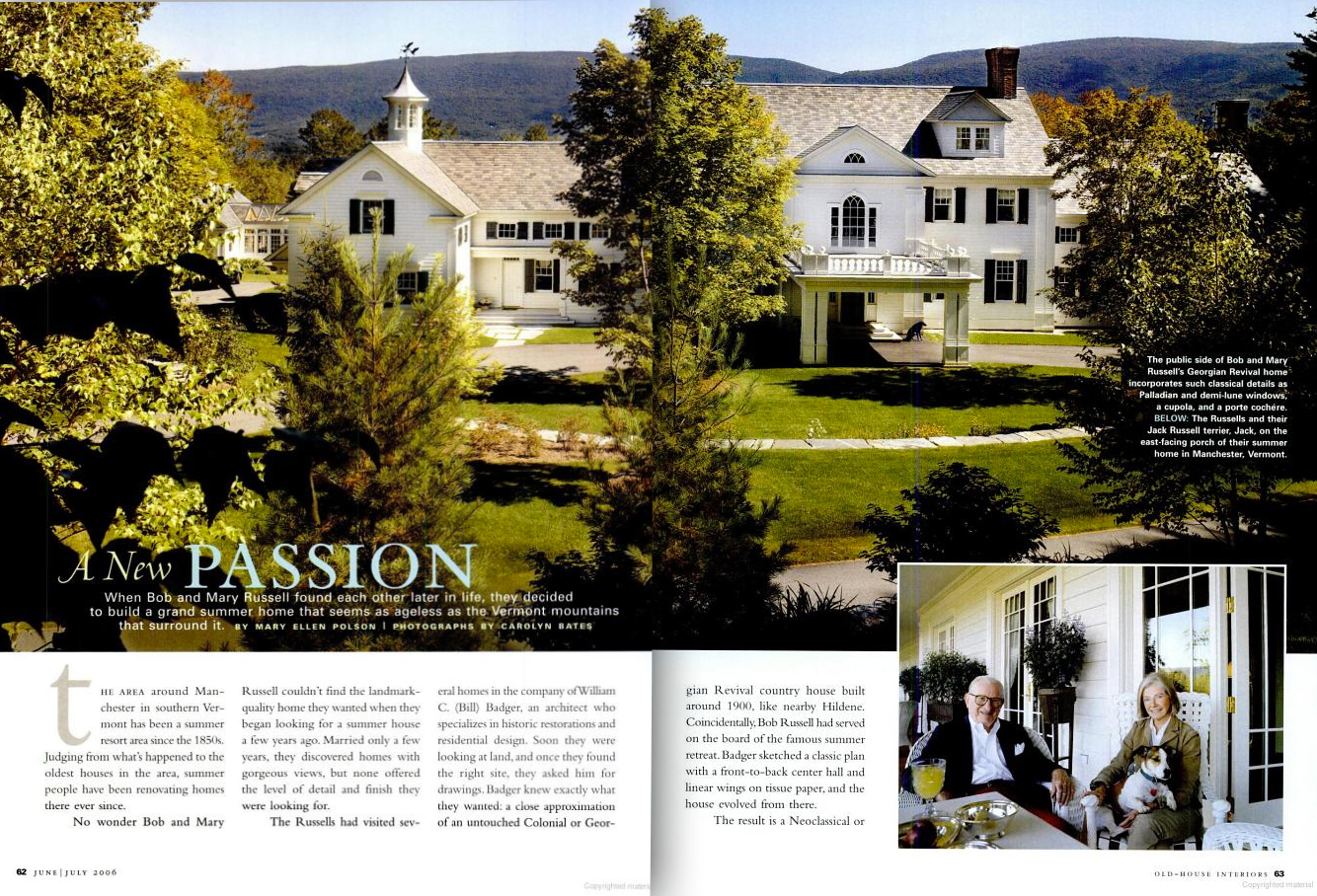 See more images in my online flipbook. Just click here.
Old House Interiors: Jun-Jul 2006 • 104 pages • Vol. 12, No. 4
National architectural magazine now in its fifteenth year, covering period-inspired design 1700–1950. Commissioned photographs show real homes, inspired by the past but livable. Historical and interpretive rooms are included; new construction, additions, and new kitchens and baths take their place along with restoration work. A feature on furniture appears in every issue. Product coverage is extensive. Experts offer advice for homeowners and designers on finishing, decorating, and furnishing period homes of every era. A garden feature, essays, archival material, events and exhibitions, and book reviews round out the editorial. Many readers claim the beautiful advertising—all of it design-related, no "lifestyle" ads—is as important to them as the articles.
Read the full magazine by clicking here.