I may be able to help with that! On August 18, I will be teaching professional photographers about shooting buildings at night. And I have chosen ECHO as the building to use. If you would like to come, contact me through my website or email me at cbates@carolynbates.com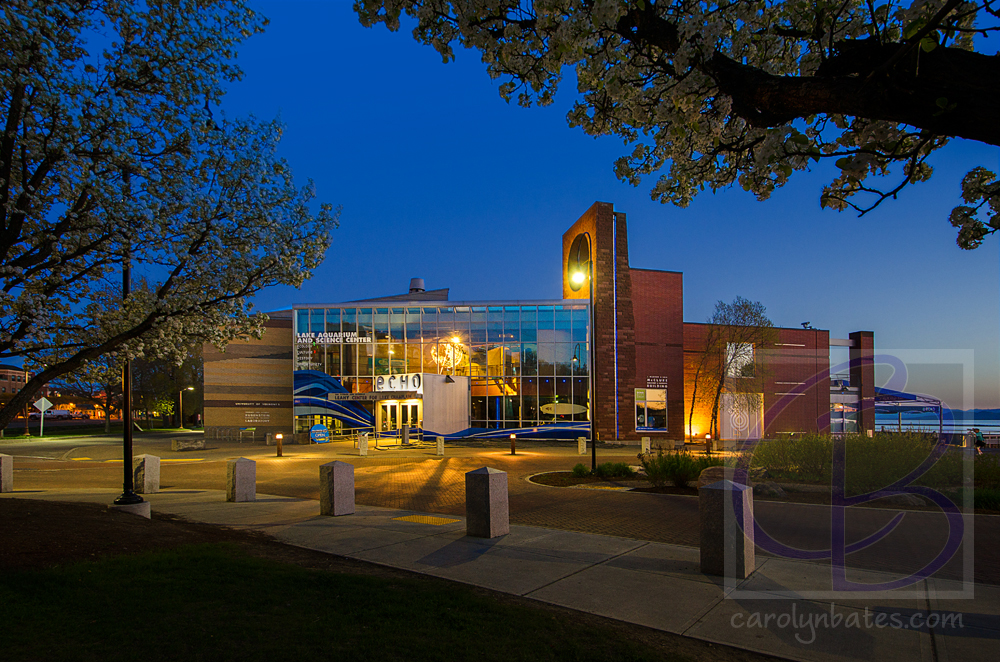 Architect: Smith-Alvarez-Sienkiewycz, Architects (sasarchitects.com) • Contractor:
H.P. Cummings (hpcummings.com)
About the ECHO Lake Aquarium and Science Center.
It is a 28,500 square foot, award-winning LEED facility. Founded in 2003, ECHO welcomes more than 150,000 visitors annually with interactive exhibits and science education programs that include over 70 species of fish, amphibians, invertebrates, and reptiles; and more than 100 interactive experiences. ECHO is part of the Leahy Center for Lake Champlain — a 2.2 acre environmental campus on the Burlington Waterfront — which is home to a consortium of organizations working for public and academic engagement in science, environmental education, research, and cultural history.
For more information about this location, visit their website at www.echovermont.org