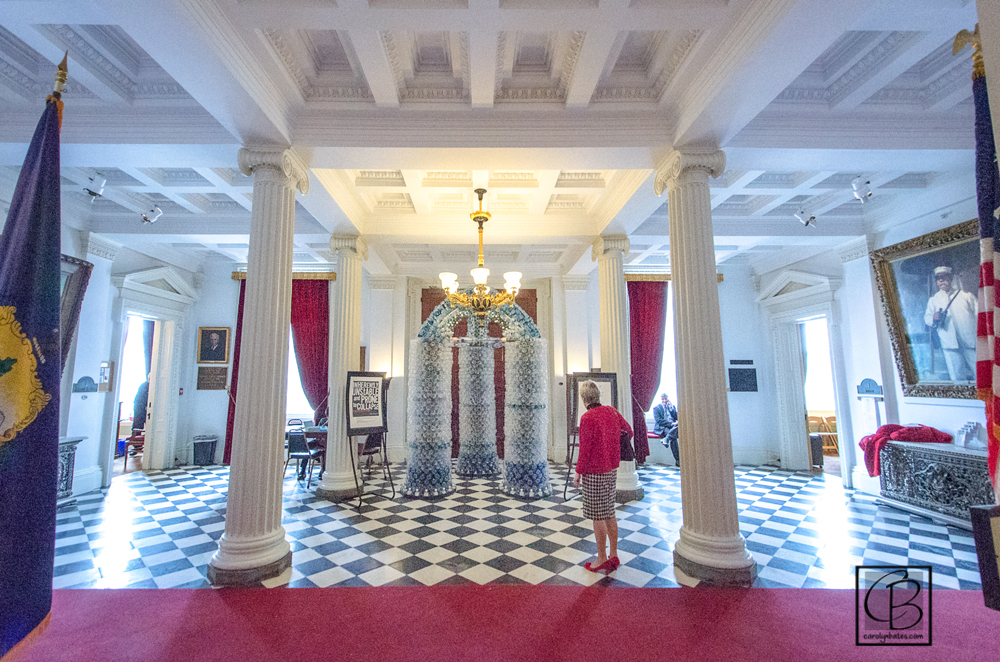 UVM and Rep Ginny Lyons supported the sculpture designed and made by Beth Haggart, artist, and art professor at UVM. UVM banned all water bottles on their campus earlier this year and featured a two leg arch by Beth Haggart. This three leg arch has 3000 used, empty water bottles and old bicycle rubber tires, copper pipe, plastic tubing, and cardboard supporting the water bottles. Beth Haggart is a widely known artist for her creative use of Trash.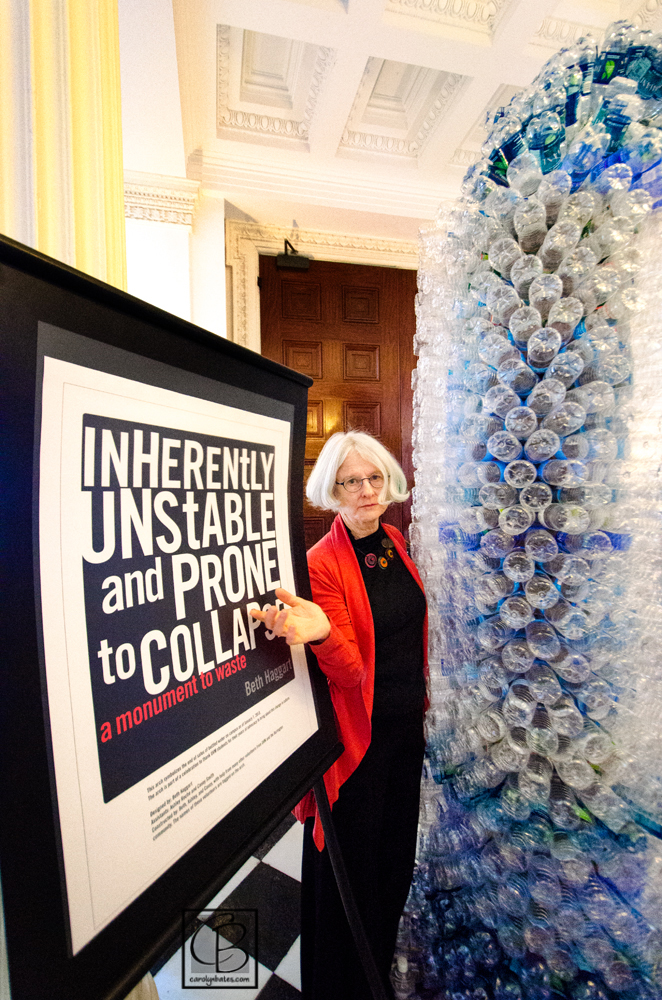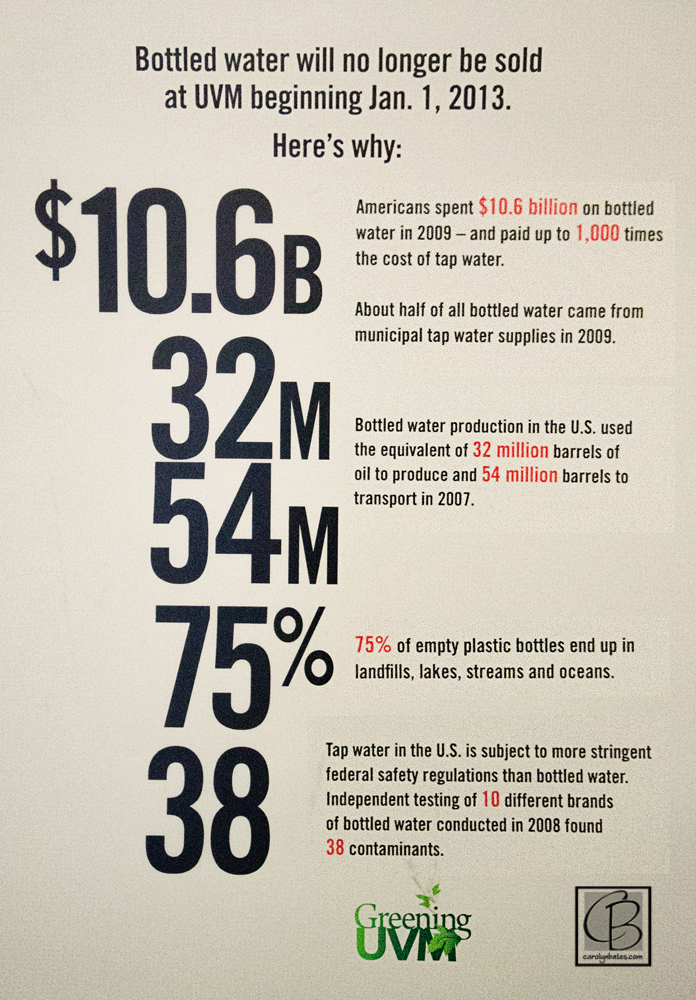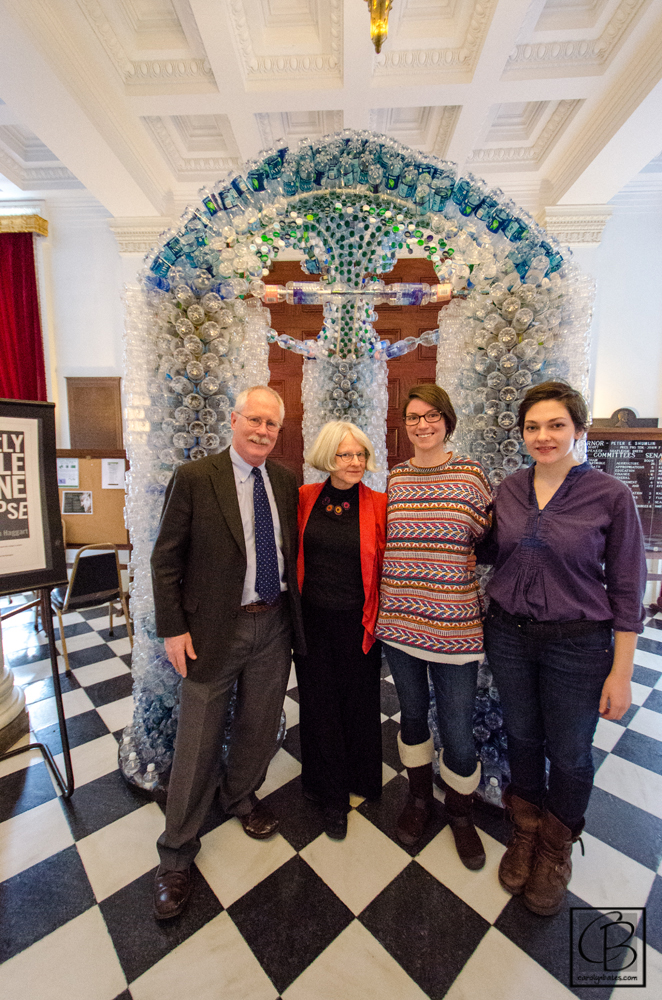 UVM Eco-Sculpture Highlights Press Conference at State House
By Jeffrey Wakefield, UVM Communications
An eco-sculpture designed by a University of Vermont art professor made from nearly 3,000 empty single-serve water bottles was the centerpiece of a press conference held Wednesday, March 20, at 10 a.m. in the Vermont State House. The sculpture is on display in the building's lobby.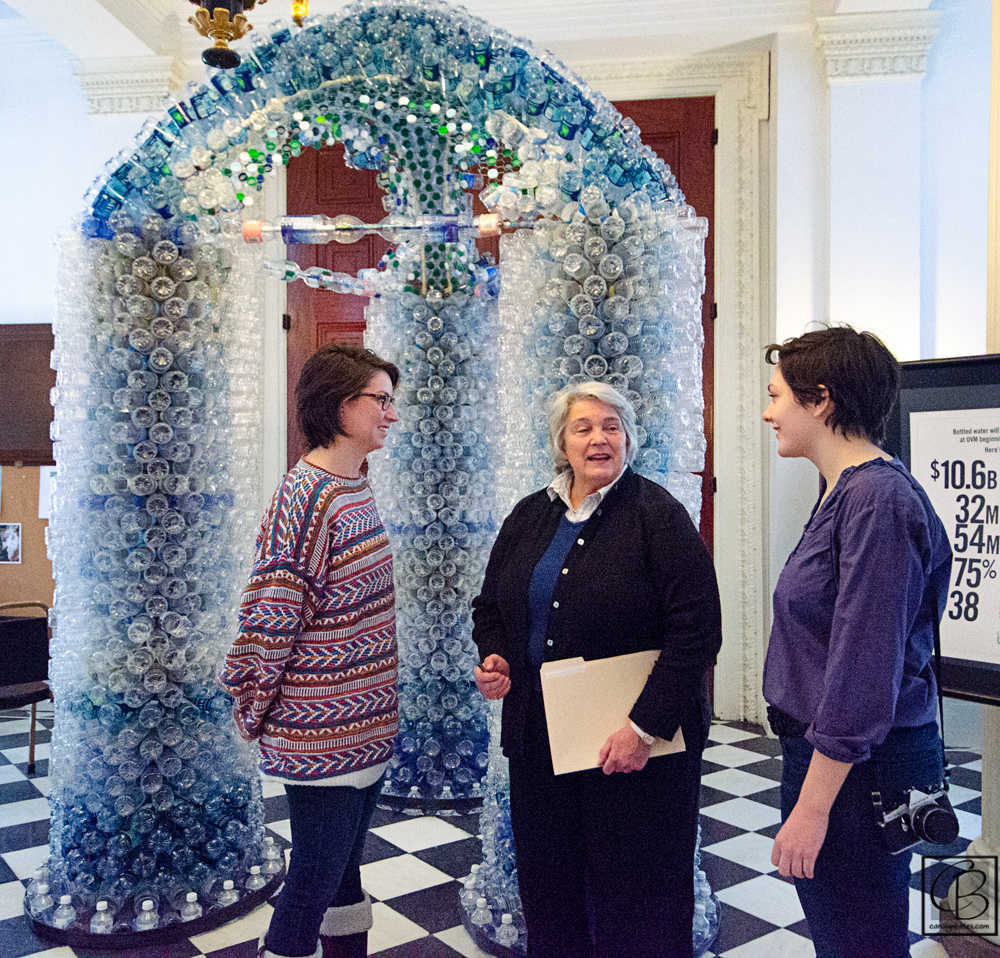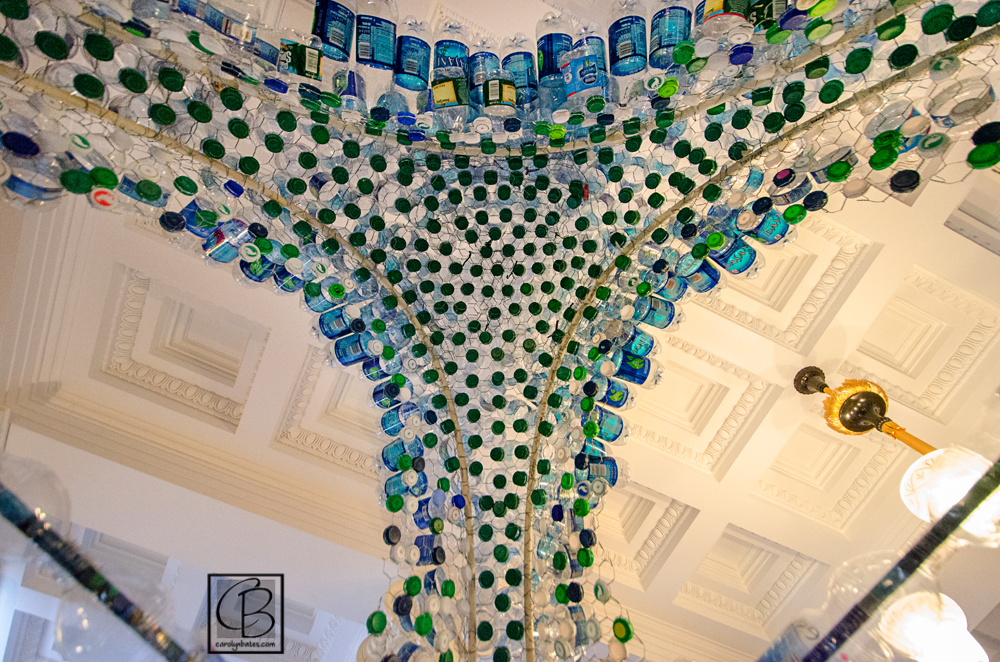 UVM takes bottled water ban "arch" to the Statehouse
by Kate Robinson | March 21, 2013
It loomed large and took up a good part of the lobby of the Statehouse, rising 10 feet high. But then "Inherently Unstable," built of empty plastic water bottles, PVC, cardboard, chicken wire and related detritus by long-time "junk" artist Beth Haggart and students from the University of Vermont, is meant to make a statement.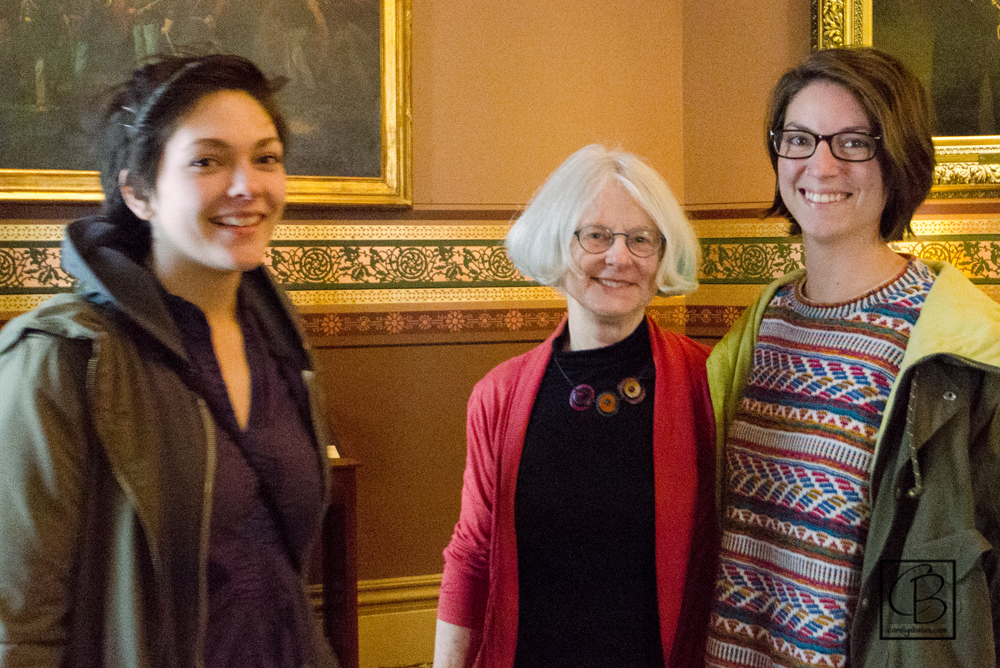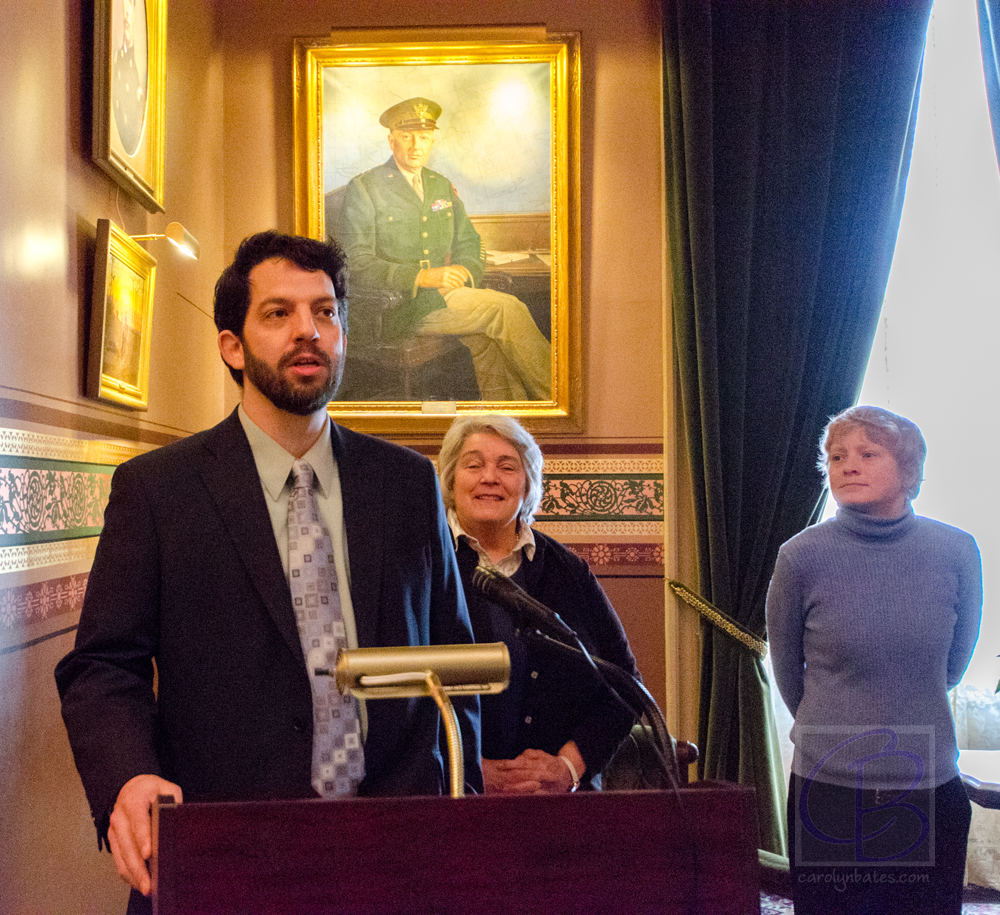 Vt. Statehouse spotlights sculpture made of bottles
By: WCAX News • Alexei Rubenstein
MONTPELIER, Vt. – Some innovative artwork is on display at the Vt. Statehouse this week. It's called "Inherently unstable and prone to collapse." The work by Burlington artist Beth Haggart includes 3,000 disposable plastic water bottles and is similar to the one she created at the University of Vermont last year. Haggart says the title and the art carry an important message.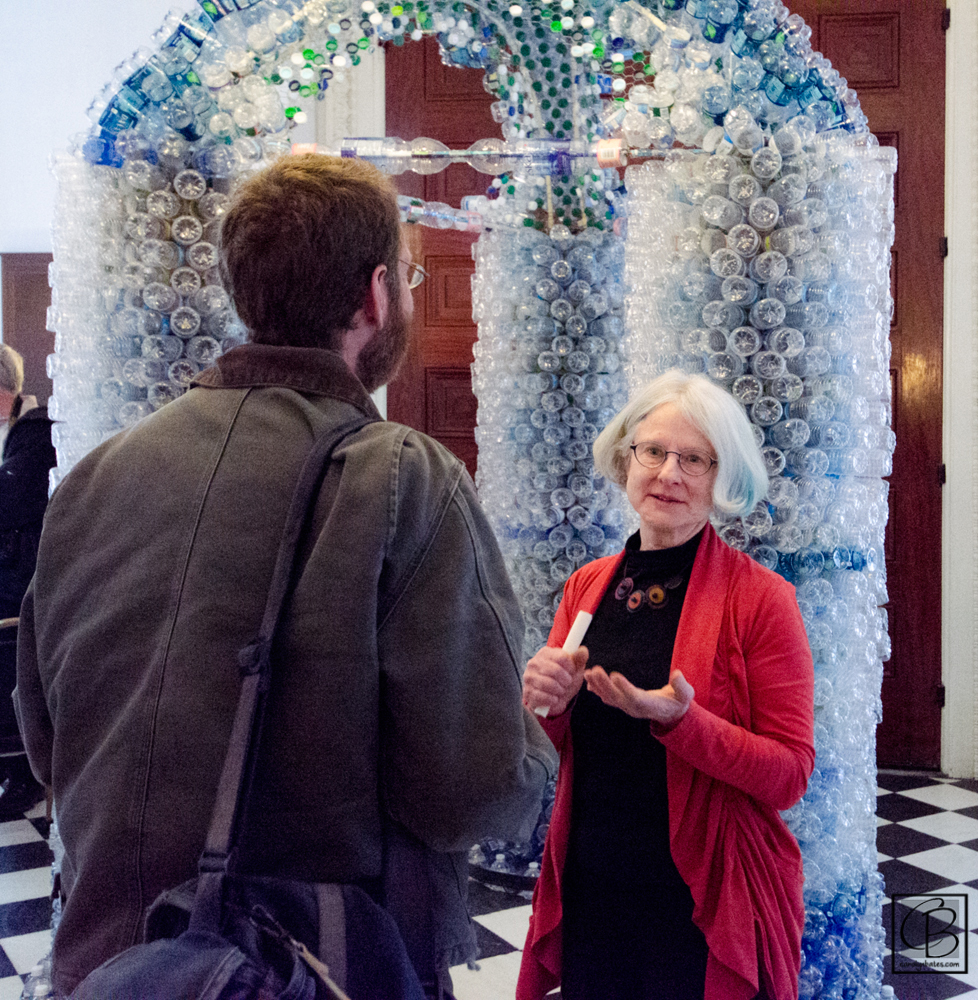 For More about the Sculpture & Original Exhibit check out
It was a Colossal Monument to Waste!
Art Watch: Colossal Monument to Waste
University of Vt. to ban bottled water sales
Going bottle-free, UVM prepares 'Gateway to a Greener Future'
Help Collect 1,500 Water Bottles for an Art Project
UVM Bottled Water Ban on Facebook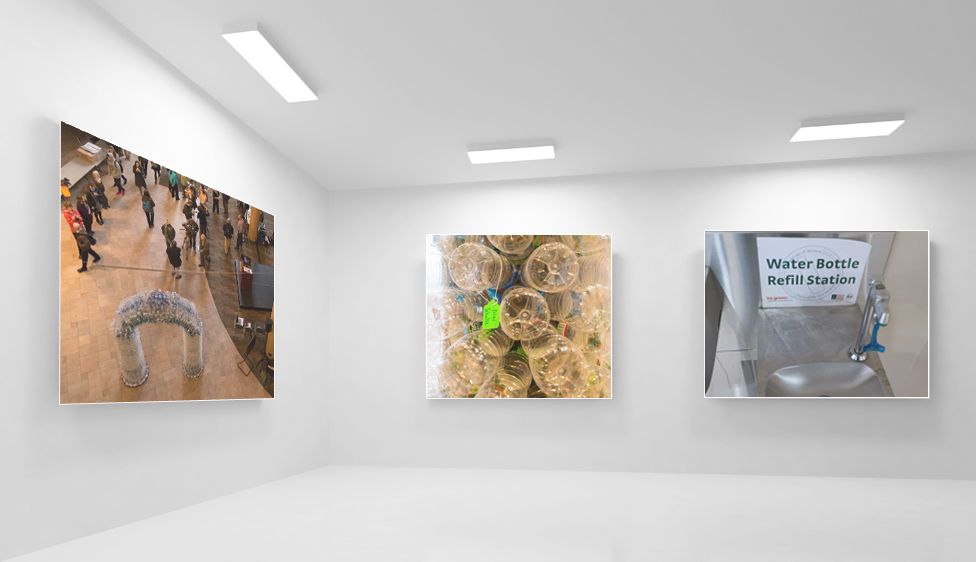 Photos featured are by Peter Larsen