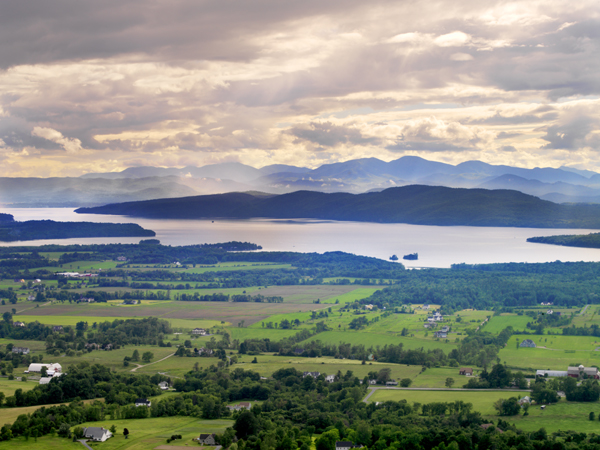 Check out my photograph of the view from Mount Philo which is one of one of four featured in LCC's new note card sets!
---
News from Lake Champlain Committee
Miss being on or around the lake?
You can view the lake year-round even when you're not lakeside with LCC's color note cards. An eight-card set includes two cards each of four different beautiful lake scenes. At $10 for members, $14 if you haven't joined yet, they're a great deal. (Shipping and handling is extra.) Give them as gifts to fellow lake lovers, buy several sets to stay in touch with people you care about and know that your purchase supports LCC's work for a healthy, accessible lake. The cards are printed on high quality, 100% recycled card stock and come with matching envelopes. View all four scenes on our website and purchase them online, download our mail-in-order form, or call us at 802 658-1414 and we'll process your order. Thanks to photographers Carolyn Bates, Trip Kinney, Lisa Liotta, and Philip Mongeau for generously sharing their lake pictures with LCC!
For more about the LCC (Lake Champlain Committee), visit their website at www.lakechamplaincommittee.org