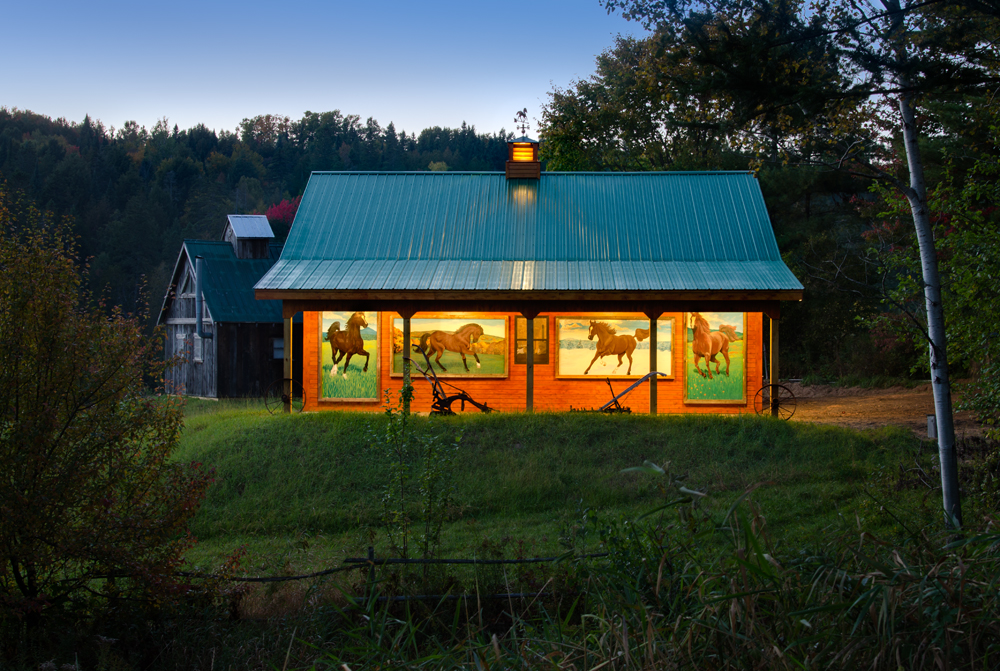 Take a look at author Jerry Johnson's restored century-old schoolhouse and stunning barn located on a farm in Vermont. Artistically and architecturally, this farm is truly inspiring.
Read the story of This Old Schoolhouse by Jerry Johnson here.
Take the Tour of the home & the barn!
About the Poet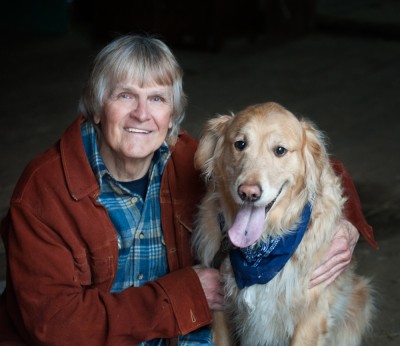 Jerry Johnson lives in a restored century-old schoolhouse on a farm in Vermont's fabled Northeast Kingdom, and the stimulus for much of his work stems from the natural beauty of this Vermont region.
Jerry taught for 29 years at the middle school, high school and college levels. He is a retired professor from Fitchburg State University in Massachusetts where he was a finalist for the school's excellence in teaching award. In addition, he has been a civil engineer, tennis pro, carpenter, artist, freelance writer and editor.
Jerry is a graduate of the University of Massachusetts at Amherst where he was honored with the Eastern College Athletic Conference Award as the school's top scholar-athlete. He received his master's degree in civil engineering from Purdue University. Jerry has been ranked in the Top 10 in New England tennis. He's nearly as passionate about tennis as he is about poetry.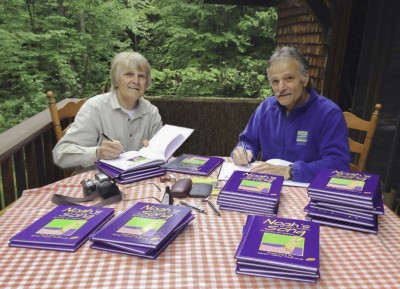 In Jerry's words:
"I live in an area of Vermont called the Northeast Kingdom. I feel fortunate to have called this beautiful region of the Green Mountain State my home over the past forty years. For me, this is heaven on earth—lots of room to hike with my dogs, deer and other critters roaming the property, Lord's Creek (with its big brookies and rainbow trout) meandering through the meadow—all accompanied by incredible scenery and fresh air. This is a place to be creative, a place that indulges my interest in nature and animals both domestic and wild, a place that inspires my love of writing poetry.
"Just as this part of Vermont brings out the poet in me, the animals in my life—dogs, barn cats and horses—also inspire many of my stories and poems. They have brought life and positive energy to the farm, to the pasture and meadows, to the barns, to visitors and especially to me. Each day I try to teach them something; each day they teach me something, even when I'm not paying attention.
"Having lived a large portion of my life in Vermont, I couldn't help but try to capture in words the beauty I have seen around me—autumn leaves, summer rains, timeworn stone walls snaking through the woods, maple sugaring in springtime, thirty-below-zero winter days, mares birthing foals, apple blossoms in the farmyard …
"I hope you enjoy reading Up the Creek Without a Saddle and Noah's Song and listening to the CDs as much as I delighted in writing the poems and teaming up with Jon Gailmor and Pete Sutherland on our poems-set-to-music collaboration."