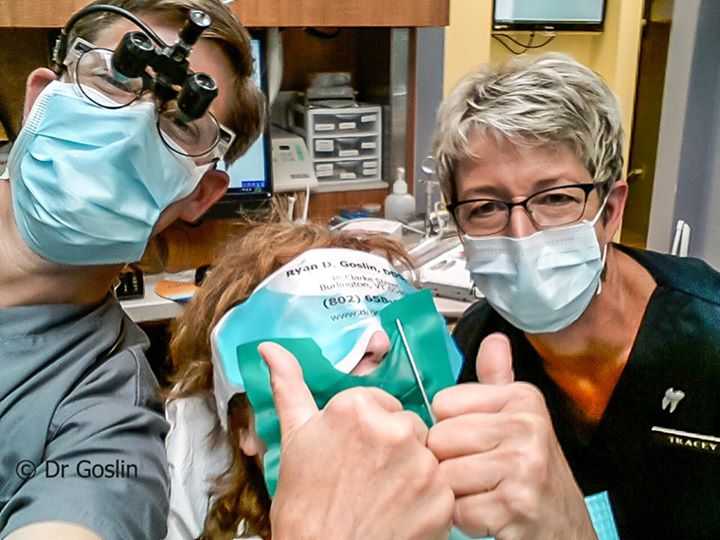 Dr G and Tracey are the funniest and finest dentist and assistant that I know. They watch what is going on with my teeth so I do not run into problems in the future. Just today I went in to have a crack fixed in a molar. With a cool pack over my eyes I was perfectly comfortable for over an hour of work. And with photos, I can see that they are also artists with teeth! My stay kept me laughing for hours, even though, I was now sporting a temporary 1/2 crown and a newly sculpted molar. And there was NO PAIN. Even after I left. I actually totally forgot I had had work done on my teeth. A real miracle! Thank you Dr Goose and Tracey.
Judith Janone – hilarious
Donna L Sheppard – Rubber Dammmmm!!!!!!!!
Emily McManamy – Nice! After my dad retired I moved to Dr Goslins office. Great crew.
Joan Weed – Carolyn, I'd know you anywhere!
Chuck Seleen – You have a great team taking care of you.
Mary Claire Carroll – Are you in there??
Tamara Lynne Smith Felton – Funniest selfie I have seen!! Love it!! Thank you for sharing!!!
Dawn Ford – Isn't there a HIPPA violation in there somewhere?? LOL!