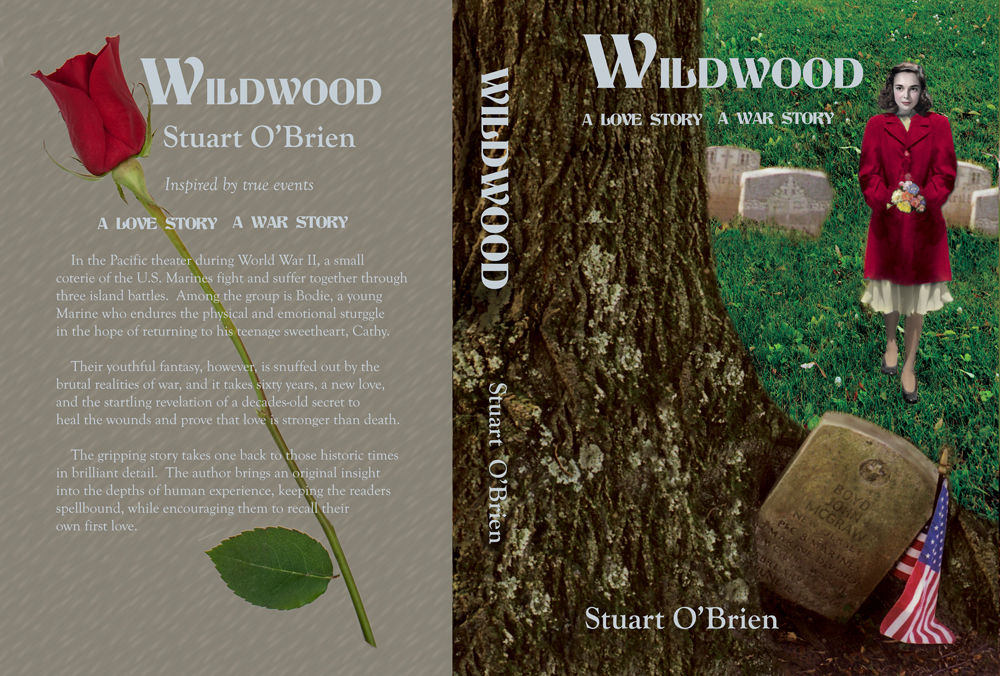 Stuart O'Brien hired me to design a book cover for his new book Wildwood. It is a poignant love story about a soldier and his lover. The story is filled with what happens during WWII, their letters, and what she does after the war, with unusual surprises and twists that go on for 60 years.
At first he wanted her to be in a misty scene, walking towards her lover's grave… then we added woods. Then we took out the woods and added tombstones. Then some green background along with some grass and fewer tombstones and a new red coat. The flower bouquet was exchanged more than once. Finally we put in a war scene, and added soldiers….and more soldiers….and the mist rose…and a real rose came into the back cover.
Here is the journey I took to get the final cover.