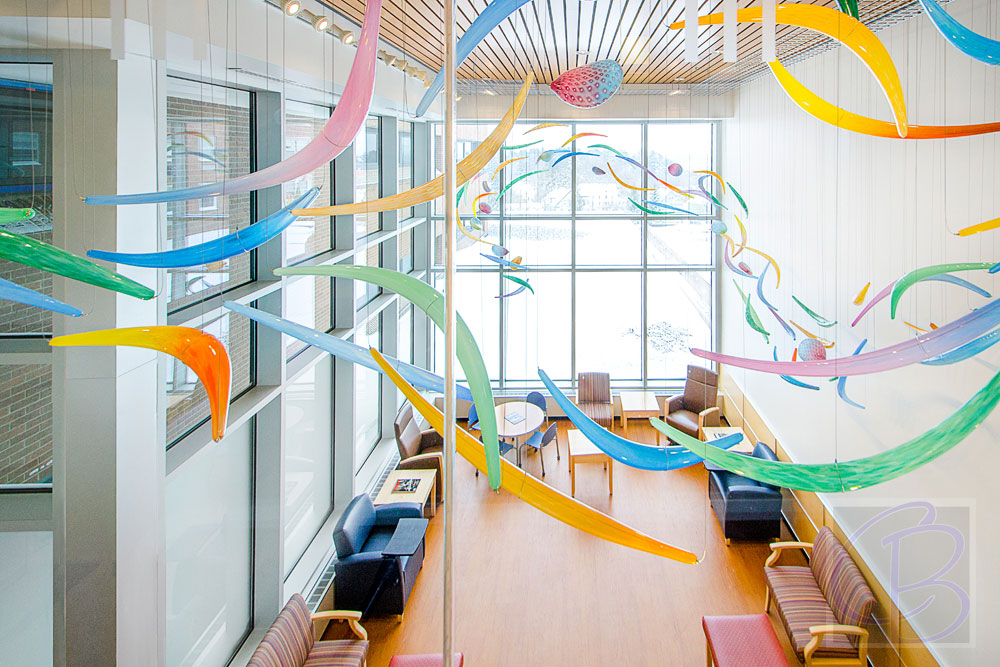 About the Project:
FAHC in Burlington, VT. needed a second waiting room for ICU, but there was no empty room available. The facilities planning staff spied a flat, ugly, black roof off of the icu hallway. Pushing out from the wall this roof turned into a marvelous light filled two story space withhundreds of very colorful balloon shaped hand blown glass floating down from the ceiling by. Only 400 sq ft for the floor, with the ceiling taller than the room was wide. Simply beautiful construction and design.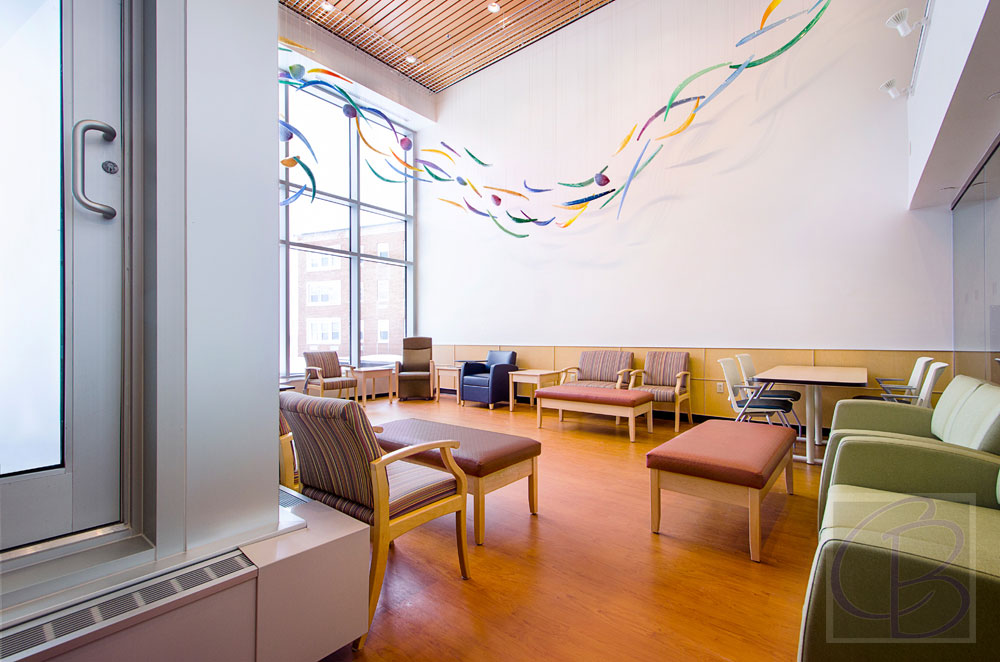 Contractor: Stewart Construction (www.Stewart-Construction.com)
Architect: Scott & Partners (www.scottpartners.com)
Artist: Ethan Bond-Watts (www.ethanbondwatts.com)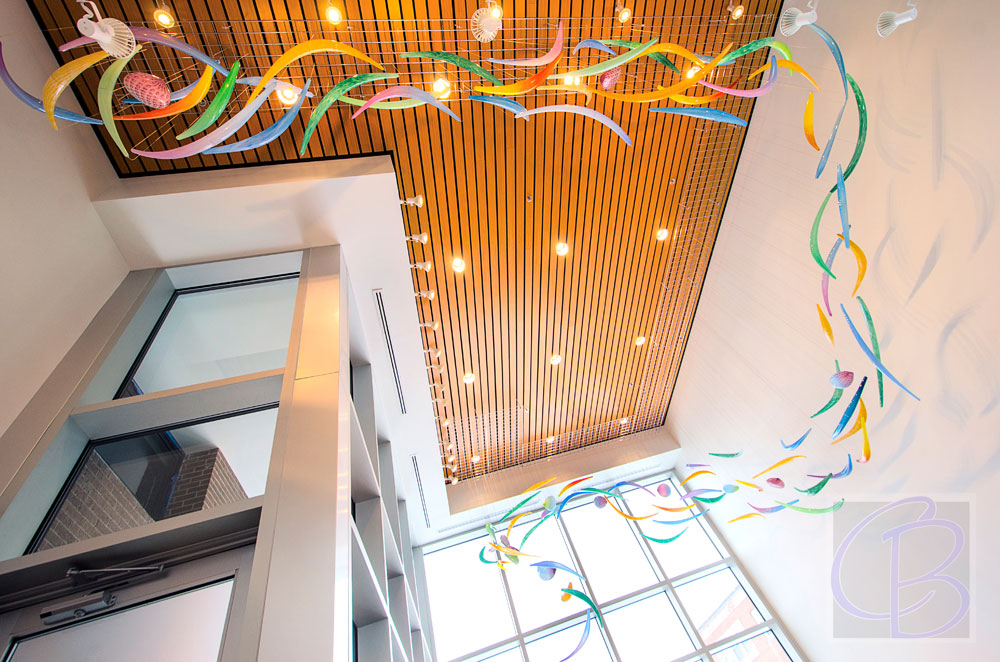 ---
About Stewart Construction –
Stewart Construction is a Vermont-based company that works on projects throughout New England. We are proud to be family-owned and operated and have been serving customers in and around Vermont for over two decades.
You might be concerned about the constraints of your project: time, ongoing operations, cost, noise, environmental issues and more. Our extensive background in complex projects gives us the knowledge and confidence to address these issues.
Our qualified and friendly estimators, supervisors, carpenters and subcontractors bring technological insight, ingenuity and flexibility to every project we do. Our goal is to make your project on time, on budget and better than you ever imagined.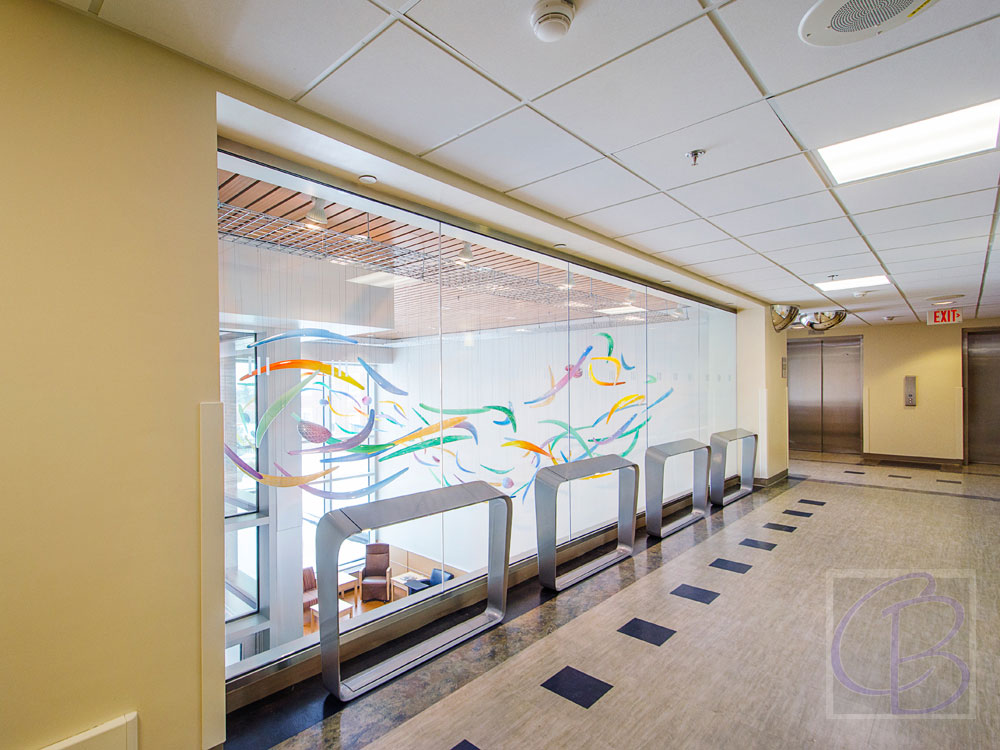 ---
About Scott + Partners –
Scott + Partners Architecture, for the love of buildings.
We view architecture as a way to realize the spatial convergence of form and function in the context of a building.
Founded in 1993 by Tyler Scott, we plan, design and manage building projects for an impressive range of commercial clients, with a focus on healthcare, housing and workplace.
The process begins with a question: What do you want from your space? From here, ideas are generated. No idea is too big, small or sacred. Creating the right space requires meticulous planning, imaginative thinking, open communication and relentless management.
Our work culminates in spaces that elegantly represent a point-of-view, meets or surpasses technical requisites, and is something that everyone involved with is proud to enjoy.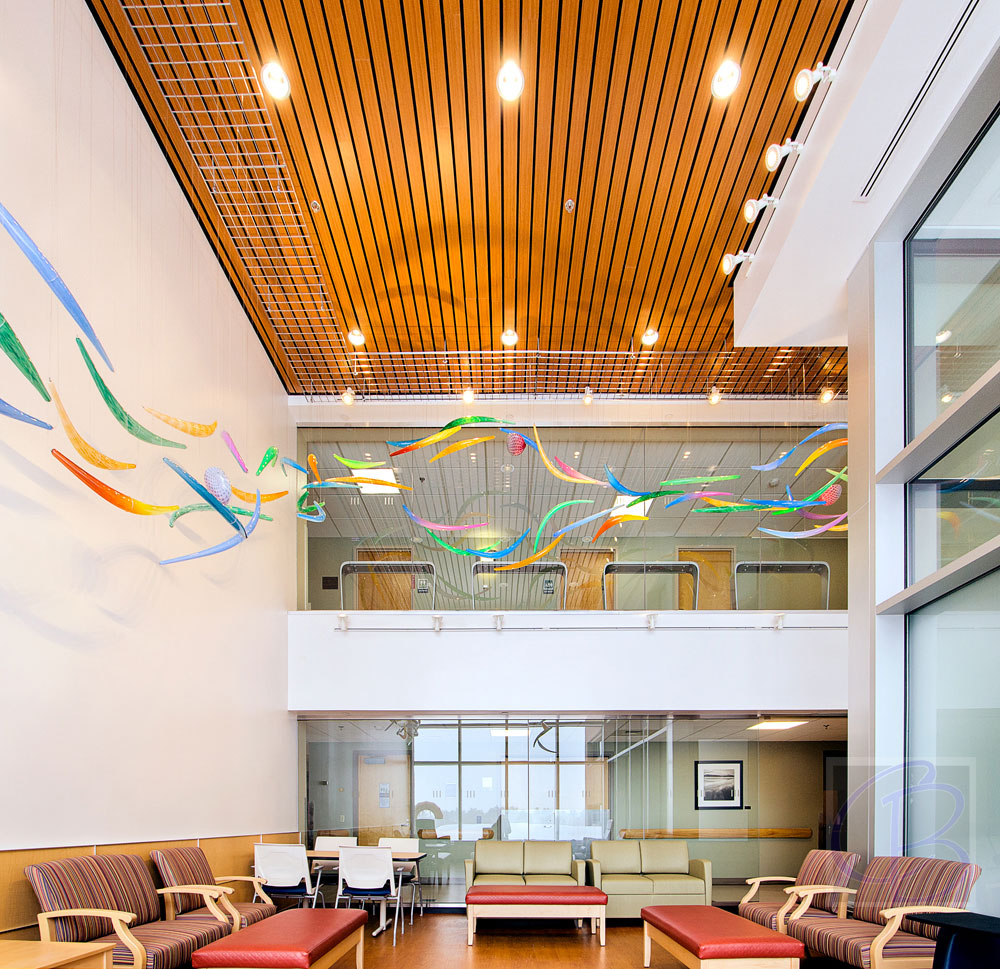 ---
About Ethan Bond-Watts –
Born in Vermont, 1983. The artist graduated in 2009 from University of Vermont with Bachelor of Science, Environmental Studies. He was an apprentice to glass maestro Alan Goldfarb in Burlington, VT from 2002-2005. Lives and works in Burlington, Vermont.