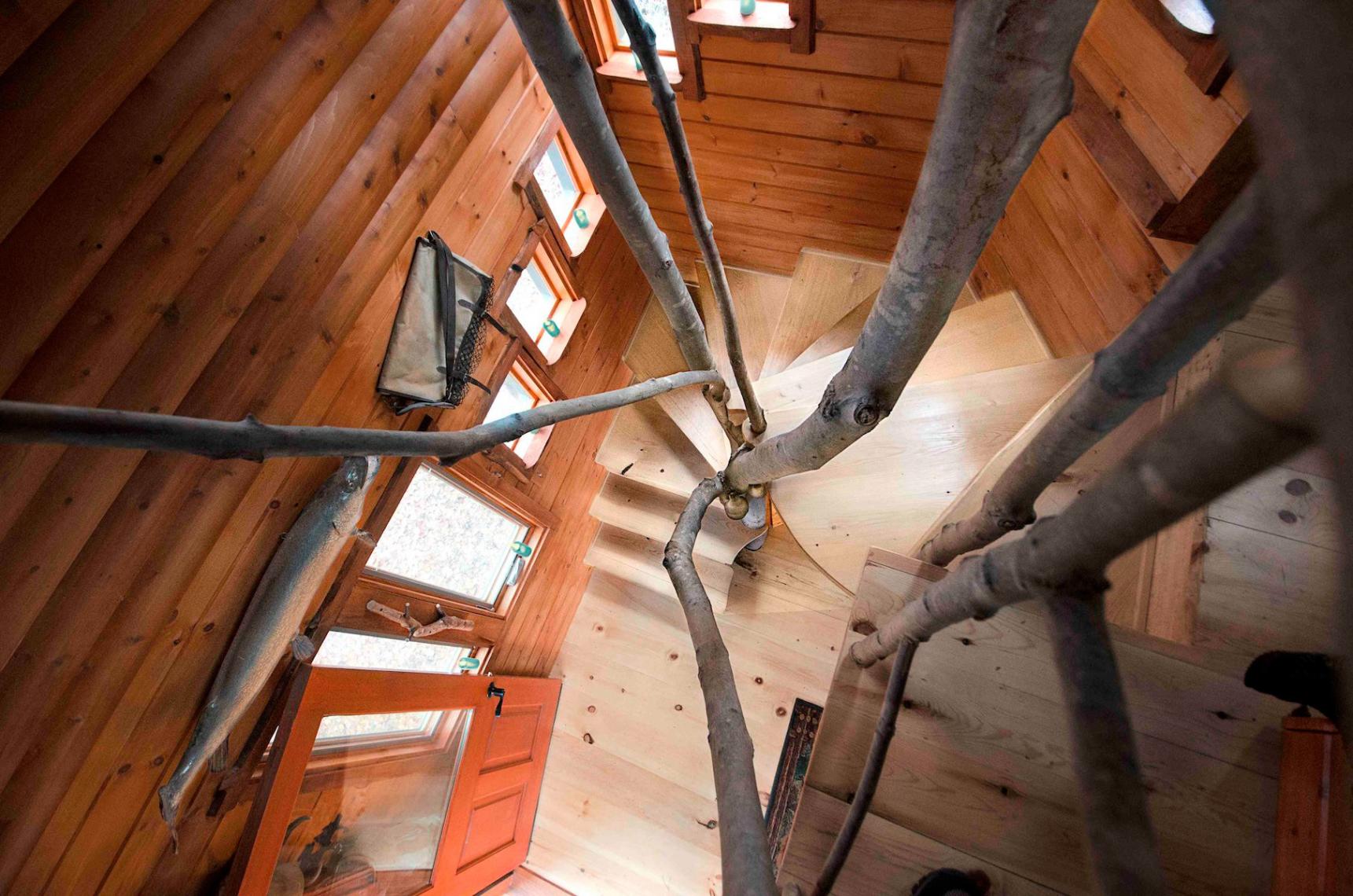 Moose Meadow Lodge Tree House
Privately situated, the house overlooks Moose Meadow's trout pond and has a main floor living room with wrap around deck. A spiral staircase, scribed into to a branching support tree, accesses the second story bedroom complete with its own porch. The owners have done an impressive job outfitting the interior, helping provide their guests a one of a kind lodging experience. And this year, we are adding an additional outdoor shower and bathroom!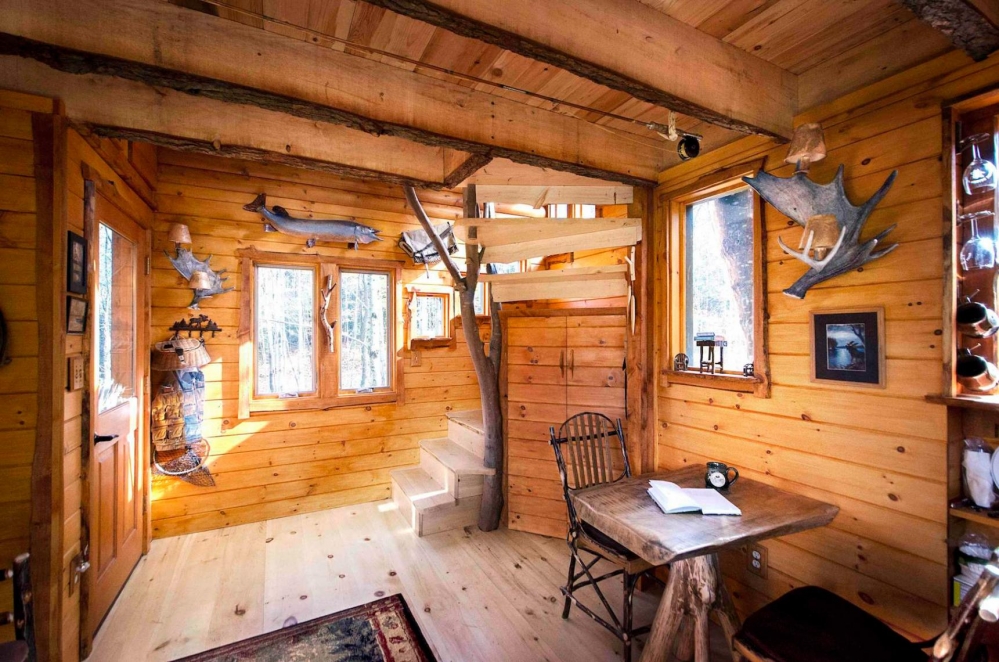 Custom Tree Houses
Tree house. Few phrases evoke magic and delight so quickly. Stauffer Woodworking is one of the most experienced tree house design and build companies in the country. Our work can be seen and appreciated in city parks and public arboretums, children's camps, backyards, and retreats from Vermont to Pennsylvania to Texas.

Stauffer Woodworking
967 US RT 2, Berlin, Vermont 05602
P: 802-272-9535 | E: eyrich@staufferwoodworking.com | W: www.staufferwoodworking.com