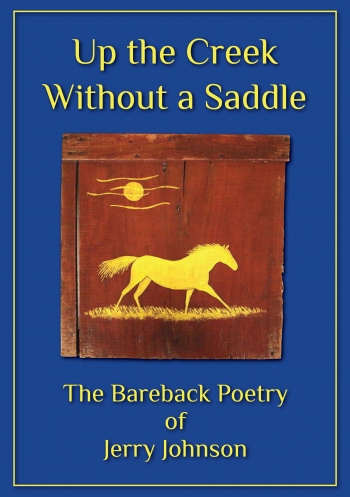 In this celebrated book, UP THE CREEK WITHOUT A SADDLE, award-winning poet Jerry Johnson has created a universal memoir of life experiences. Animals, the natural world around us, people, first loves, loss, joy, and so much more breathes in his poetry full of treasured images. The words portray life on many levels, the images stay with you, and there is a feeling of kinship with what is described. It is a joy to read this book, and to give it as a gift to others that will be treasured forever. Sixteen of the book's 99 poems were beautifully set to music by Jon Gailmor and Pete Sutherland, two of Vermont's most beloved and legendary troubadours.
Order the book Today!
Paperback: Amazon (Paperback) • Barnes & Noble (Paperback)
eBook: Kindle • iBooks • Nook • Kobo
Buy the Music on Amazon CD Album • MP3 Album
Buy direct from the auhtor at VTpoet.com
Up the Creek Without a Saddle by Jerry Johnson, Creek Road Poet
Paperback: 172 pages
Publisher: Creek Road Press (February 3, 2014)
---
Check ou the latest review of Up the Creek Without a Saddle: The Bareback Poetry of Jerry Johnson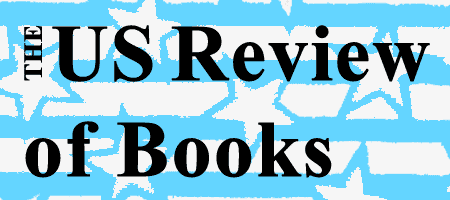 Reviewed by John E. Roper
"The compost of our past transgressions
forms fodder for new life.
Our roots spread deeper as we draw
rekindled strength
beneath a bed of grass."
Part of the lure of modern poetry for aspiring writers stems from its freedom of form and function. Almost anyone armed with at least a crayon can compose a "poem" by scribbling a few words together and declaring it as such. After all, without a set criteria who can argue that what was created is not a unique style of verse? But to be recognized by the majority of readers as being true poetry, a piece usually must touch our hearts or funny bones, cause us to think deeply, or stir up emotionally-charged memories in a structured way that ordinary prose cannot. Happily, Johnson's simple yet beautiful selections in his latest collection manage to do all three.
Read the complete review on The US Review of Books website.
---
Listen His Interviews
Jerry is interviewed by Scott Wheeler, host of The Vermont Voice.
Jerry talks about poetry and how Up the Creek Without a Saddle evolved, reads poems from his book, and plays a couple which were beautifully set to music by Jon Gailmor and Pete Sutherland. Approximately 27 minutes. Give it a listen!
NEK Poet's Words Put To Music.
NEK Poet Jerry Johnson speaks with VPR's Peter Biello about his new book of poetry, "Up the Creek Without a Saddle." Listen by clicking here.
---
Praise for Up the Creek Without a Saddle
"What comes shining through from Jerry Johnson's touching new collection of poems, Up the Creek Without a Saddle, is his great love of northern Vermont's weather, seasons, animals, trees and wildflowers, farms and villages, mountains and rivers, and, most of all, independent spirit. Up the Creek Without a Saddle is a lovely hymn to a beautiful place and a rural way of life that may well soon exist only in Mr. Johnson's heartfelt poetry." — Howard Frank Mosher, author of On Kingdom Mountain and Walking to Gatlinburg
"Jerry Johnson's voice from the Northeast Kingdom of Vermont is authentic and revealing of life led fully in the embrace of his land in all seasons, his beloved animal companions, his first-person knowing of the weather and what it means to live a life found nowhere else. I hope this poetry finds its way to the young who will surely be inspired, to the older ones among us whom he celebrates so warmly." — Peggy Sapphire, author of In the End a Circle and A Possible Explanation
"Who needs therapy lights and energy drinks when you can read Up the Creek Without a Saddle? Jerry's bareback collection is a good ride — a kind-hearted and optimistic antidote to so much dark elegy being written today. One by one, the poems lift the spirit. As a whole, it's an album to savor all year round. Not only is Jerry Johnson a fine North Country balladeer, he just might qualify as Poet Laureate of what equestrians call Horse Nation." — John Fusco, screenwriter-novelist, Hidalgo, Spirit: Stallion of the Cimarron
"Jerry Johnson turned tunesmiths Jon Gailmor and Pete Sutherland loose on sixteen of his best Vermont poems: the result is a joyful blend of meditations and hoopla, with guitars, piano, banjo, fiddle, and melodies as original as the poems they celebrate."— Geof Hewitt, author of The Perfect Heart: Selected & New Poems
"These poems employ a host of techniques to bring us into a wonderful world: rhymes, rhythms, half-rhymes, unexpected images, familiar and unexpected turnings. Like the best lyrical poetry of all ages, the poems locate our hearts in a particular place. In this case, it's rural Vermont with all its beauty, hard-work, joys and sorrows. Set to the music of Jon Gailmor and Pete Sutherland, the poems in Up the Creek Without a Saddle are at once fresh, inviting, heart-felt and familiar. They resonate with real life." — Ray Hudson, author of Moments Rightly Placed: An Aleutian Memoir
"Jerry's poems resonate with a crystalline clarity and conviction, a true paean to rural Vermont." — Lynda Graham-Barber, author of KokoCat – Inside and Out

---
About the Author & Poet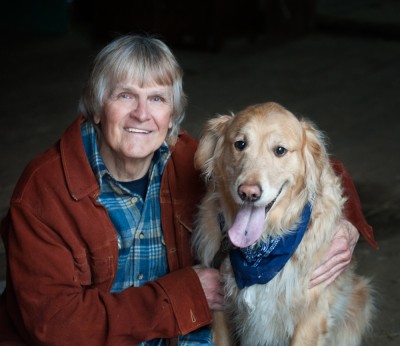 Jerry Johnson lives in a restored century-old schoolhouse on a farm in Vermont's fabled Northeast Kingdom, and the stimulus for much of his work stems from the natural beauty of this Vermont region.
Jerry taught for 29 years at the middle school, high school and college levels. He is a retired professor from Fitchburg State University in Massachusetts where he was a finalist for the school's excellence in teaching award. In addition, he has been a civil engineer, tennis pro, carpenter, artist, freelance writer and editor.
Jerry is a graduate of the University of Massachusetts at Amherst where he was honored with the Eastern College Athletic Conference Award as the school's top scholar-athlete. He received his master's degree in civil engineering from Purdue University. Jerry has been ranked in the Top 10 in New England tennis. He's nearly as passionate about tennis as he is about poetry.
Connect with the author
Facebook • Website • Goodreads